Fir Bonsai Tree
₹3,599
Sink into deeply spiritual and aesthetic vibes with this eye-striking and eye-pleasing Cedar bonsai tree for your outdoor spaces.
Live and healthy Cedar tree in a rare miniature form.

Has an elegant trunk with long needle-like leaves for a truly rare and coniferous look.

Carries a mesmerizing and mildly spicy aroma.

Bringer of positivity and spiritual vibes in homes and office spaces.
Out of stock
Notify me when the item is back in stock.
Description
The Fir bonsai tree is a rare and beautiful Christmas tree that has been grown and trained as a bonsai plant. The plant will stay at an optimal height that is easy to care for and keep in any garden or balcony. As a beautiful and wonderful piece of nature, the Fir bonsai tree has joyous vibes attached to it that come from its visual appeal and aesthetics. The plant has elegant-looking leaves that are needle-shaped, and are instantly reminding of Christmas celebrations.
In this miniature and sturdy bonsai form, the Fir bonsai tree will make a stunning replica of the landscapes and composure of European mountains in your very own gardens. It comes in a beautiful pot and supplied with all necessary care instructions, so you can bring it outdoors immediately, to enjoy it for several years to come.
Know your Fir bonsai tree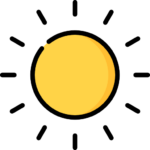 Sunlight
Medium to bright sun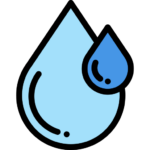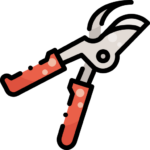 Pruning
Regular pruning once it has slightly matured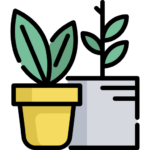 Repotting
Every year, During spring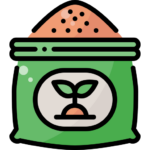 Fertilizer
Organic fertilizer, During spring and autumn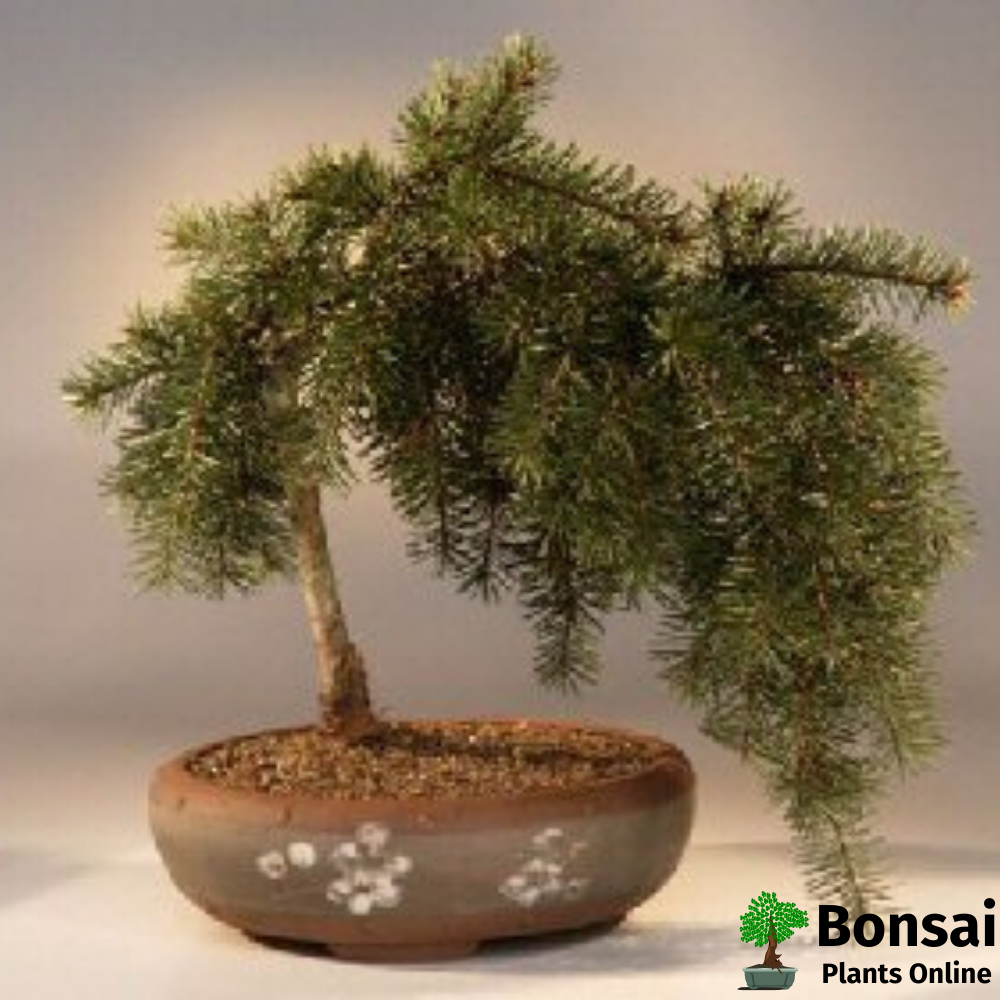 Fir bonsai tree for beautifying your gardens
An evergreen tree that appears to belong in the mountainous landscapes of Europe, the Fir bonsai tree is known for its sturdy structure and flexible. This makes the Fir bonsai tree relatively easy to maintain as a bonsai. The plant not only offers soothing vibes of greenery, it is also highly reminiscent of Christmas vibes and celebrations.
Get the evergreen joys of the Fir bonsai tree
Kids are going to love having this Christmas tree around. After all, the plant is an evergreen bringer of joy and life. Its lovely branches droop downwards and are adorned with beautifully shaped needle-leaves. This gives the Fir bonsai tree a soothing visual aesthetic as the plant spreads its charming and serene vibes in your home.
The Fir bonsai tree is truly an evergreen tree that will continue to radiate positivity and enthusiasm throughout the year. You can place it in your backyard, gardens, balconies or on the terrace in shade. And when Christmas come, everyone in the family is going to have an enjoyable time decorating this houseplant in unique and wonderful ways.
With only basic and simple care points in mind, this beautiful and healthy Fir bonsai tree will infuse fresh liveliness into every style of premises. Whether it is the joyous vibes of Christmas or the awe-inspiring reminder of the mountainous landscapes of Europe, your Fir bonsai tree will be an evergreen source of joy and beautiful aesthetics in your home.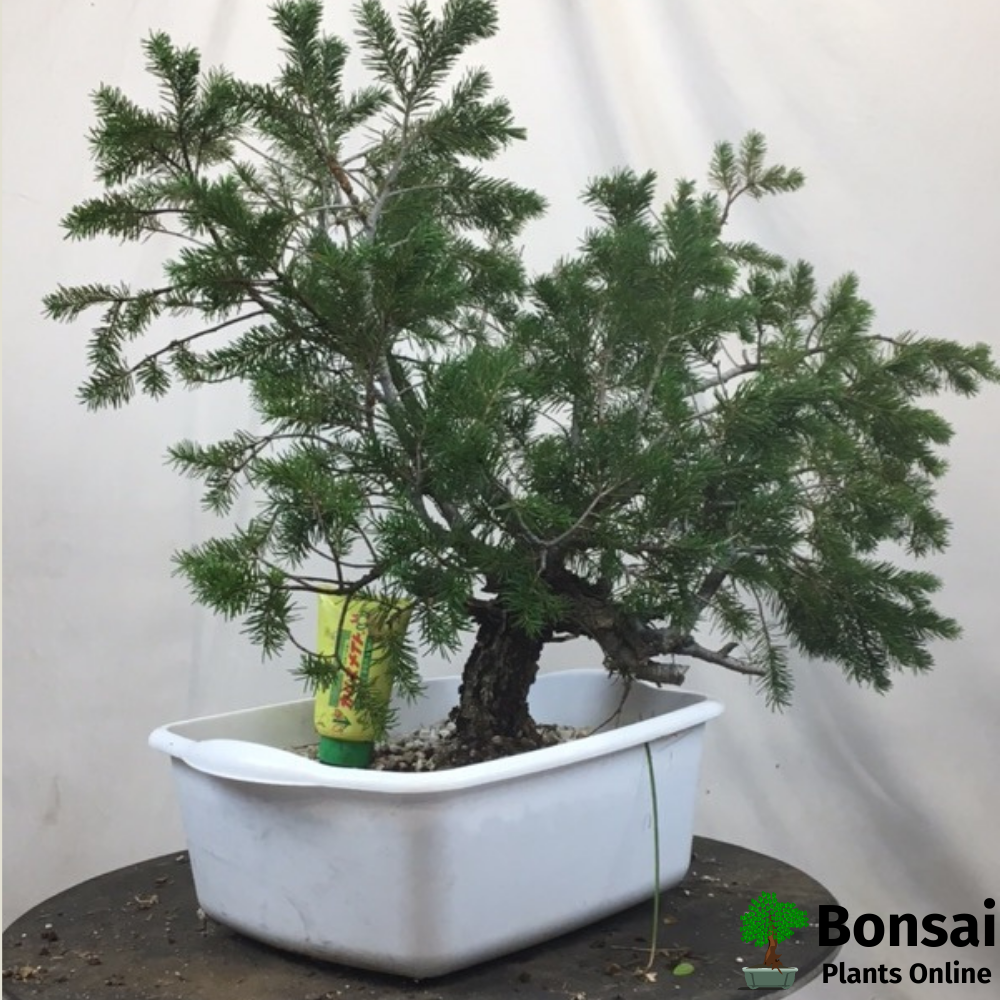 Care instructions for your Fir bonsai tree
With a little pampering and patience, your Fir bonsai tree will continue to radiate vibes of positivity, serenity and charm in your home all year-round.
Location: The Fir bonsai tree will thrive best outdoors in an open atmosphere. Just make sure it is protected from dry and cold winds and the bright midday sun.
Watering: Water the Fir bonsai tree whenever the soil runs dry slightly. In other words, don't over or under-water.
Pruning: Cut away the new shoots and buds during the growth period (Spring) to keep this Christmas tree's lovely and compact size intact. 
Repotting: Fir bonsai trees require repotting every year. Planting it into an oversized pot before transplanting it into the smaller one is recommended, as it helps it get acquainted with the pot culture.
Feeding: Feed it with any organic and balanced fertilizer during the growing seasons. Therefore, spring and autumn are the best periods to feed your plant.
What do our customers have to say?
Bonsai Plants or any plant for that matter, BPO team does great work in design, health of the plants and post-sale service. I've been enjoying the association for my last 12 bonsai plants. 🙂

Impeccable packaging and delivery. I was surprised for the first time, and fall in love with their mastery in packing the plant and delivering it safe to my home. Interesting. Thank you.

True Gardening assistance. I got healthy plant and help whenever I needed through the dedicated WhatsApp channel. Not only the bonsai but also for the normal plants that you buy.

Frequently Asked Questions by customers
Is the Fir bonsai tree a real Christmas tree?
Yes, the Fir tree is one of the most popular species used as a Christmas tree, and the plant is the very same species grown for keeping in your gardens or balcony as a bonsai tree.
How tall will I be able to grow this Fir bonsai tree?
You can grow this Fir bonsai tree to a height of up to 16 inches as a mature bonsai. If you wish to restrict the height and the growth of the plant, then pruning is always the easier and simpler option.
How do I care for my Fir bonsai tree?
Caring for this Fir bonsai tree is easy and essentially, you just need to water the plant regularly and make sure it is kept in shade but receives ample sun. In this manner, you can make sure this evergreen Christmas tree will stay healthy, strong and beautiful for a long time.
What kind of soil should I use for this plant?
The Fir bonsai tree comes in a pot that is prepared and trained especially for this Fir bonsai tree. However, when you perform repotting of the plant, slightly acidic soil should be used to continue the healthy growth of the Fir bonsai tree. Also, make sure that the soil is well-drained and moist.
Does my Fir bonsai tree bear any special properties?
The Fir bonsai tree is a celebrated Christmas tree, thanks to its beautiful and joyous appearance. The plant also has beautiful needle-shaped leaves and bears a fragrance that comes from the oils present inside different kinds of Fir trees.
Buy Chinese Elm Bonsai Tree 12 Yrs - Bonsai Plants Online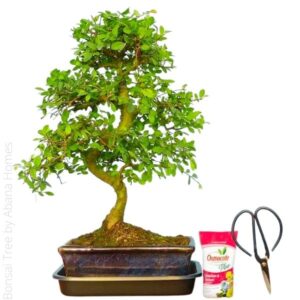 Enliven vacant spaces outdoors with this beautiful and classic tree in miniature form. Graceful tree in a ceramic pot. Robust built, strong and sturdy. Reaching 35 cm in height. Ideal for your porch, verandah or garden.
Product Brand: Abana Homes
Product Currency: INR
Product Price: 1299
Price Valid Until: 2022-03-31
Product In-Stock: InStock
Additional information
| | |
| --- | --- |
| Brand | Abana Homes |
| Variety | Fir |
| Location | Outdoor Plants |
| Plant Age | 10 Years |
| Plant Size | 35 cm |
| Occasion | Anniversary, Exotic, Grand, Office, Parents |
| Pot Material | Ceramic |