If you are planning to send a gift to the plant lovers, nothing can be better than a long-lasting, gorgeous and super valuable bonsai tree. Bonsai Tree & Plants start at Rs. 600. Check them out.
Gifting a houseplant to a plant lover is their ultimate joy. If your family members or friends love plants and nature, then by giving bonsai plants for gifts to them you will give them a whole bundle of long-lasting joy and many other benefits to cherish with fondness. In fact, there are certain plants that are best suitable as gifts for plant lovers
Bonsai gifts for plant lovers
(10)
₹

1,299
Ships Tomorrow
Choosing the right gifts for plant lovers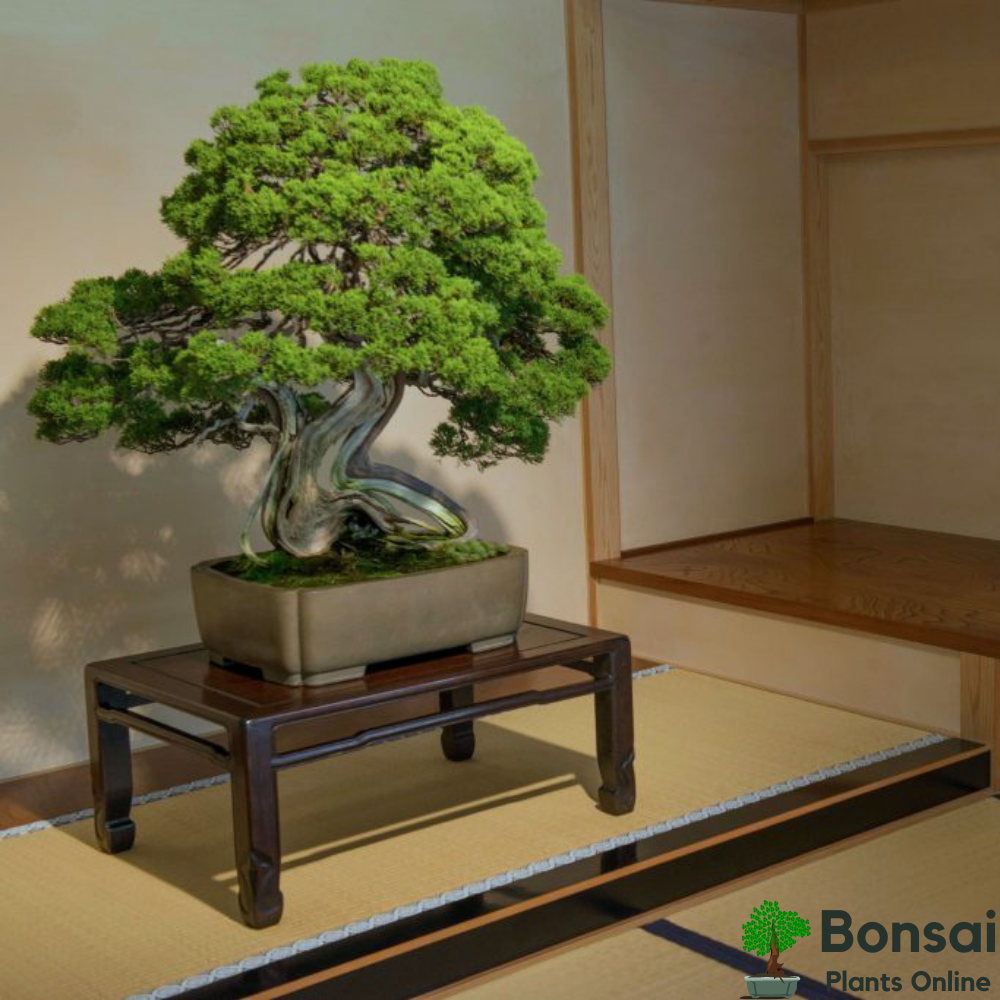 Coming in a wide variety of types, looks and benefits, bonsai trees make suitable gifts for plant lovers to add to their treasured collection. Your loved ones are going to love their living and long-lasting bonsai tree as an authentic representation of natural beauty in their home.
Much more than achieving natural greenery in their indoor or outdoor spaces, their new plant will bring several natural benefits into their lives. These include fresh air to breathe indoors, soothing and peaceful vibes, gorgeous flowers and basically every kind of style or aesthetic for complete home transformation.
What makes bonsai trees ideal gifts for plant lovers?
When you gift a plant lover a bonsai tree, it is a gift that can truly transform their lives. Your loved ones are going to have a fun-filled and enriching time treasuring and keeping after these lovely bonsai plants, filling their life and home with a bundle of joy.
Stunning ornamental elements: Bonsai plants are living art pieces that replicate the beauty of huge trees in a miniature size. And act as appealing elements through their lovely structure, unique foliage, or flowers. That instantly adds charm to the beauty of any space where the plant is kept and gives a striking transformation to your home.
Long-lasting experience of joy: If taken good care of, bonsai plants live for a long time, even for decades and centuries. That makes them a truly pleasing gift for any plant lover.
Imparts auspicious and spiritual vibes in your home: Some bonsai species contain auspicious and sacred values and are one of the most popular gifting bonsais around the world.
Brings the health benefits: While bonsai plants are better loved for their aesthetics and auspicious values, some are NASA-certified air-purifying plants. That clean indoor air and make it breathable.
Easy to maintain: Gifting bonsai plants are usually indoor bonsai plants that do not require much attention and thrive gorgeously with basic caring.
Green gifts that every plant lover will enjoy
With a multitude of benefits, bonsai plants as a gift, are sure to overwhelm any plant lover with joy. These include a range of plants that can be placed anywhere indoors and outdoors alike, making for an ideal gift that you can send to a plant lover without thinking at all.
#1 Money Tree bonsai (gift of prosperity)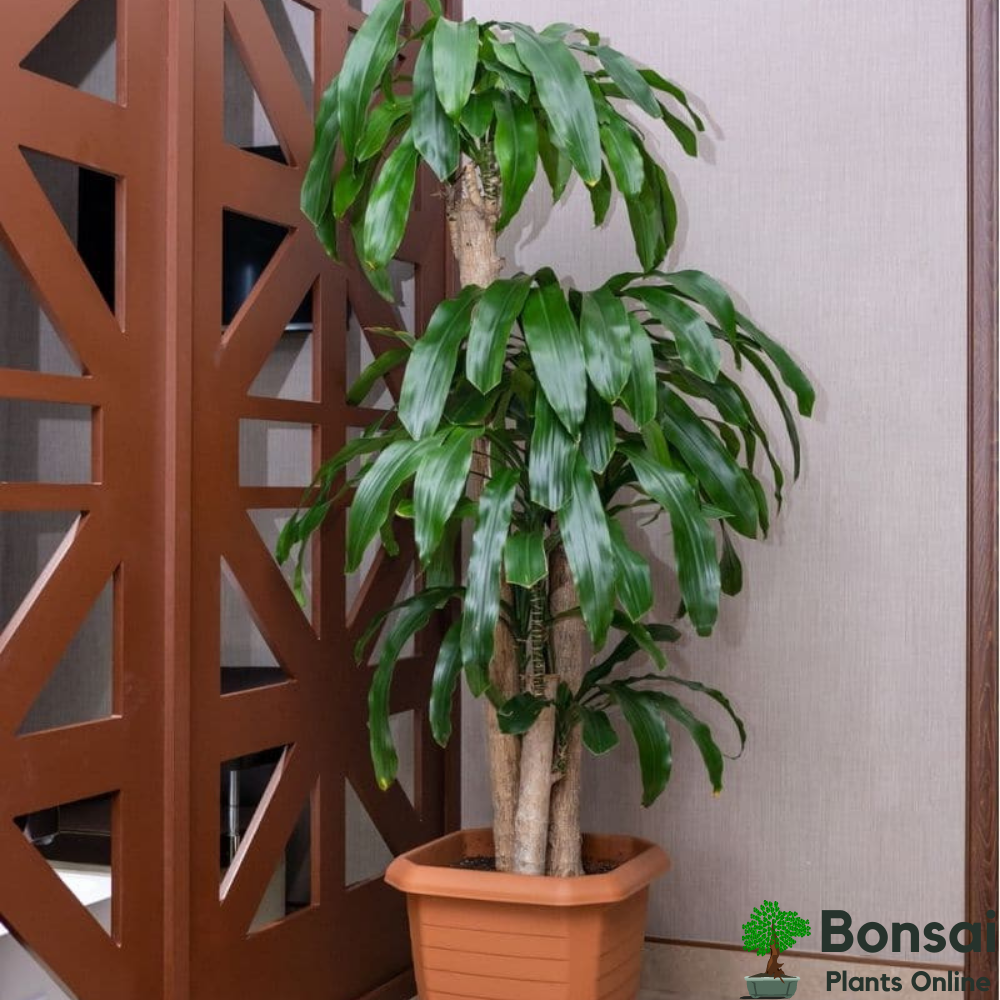 The Pachira or Money tree bonsai is a tropical plant that is popular for being both aesthetic and auspicious. Plant lovers are particularly fond of the Pachira Money tree bonsai for its unique foliage. That showcases the beautiful arrangements of five leaves and represents the five fundamentals of Feng Shui.
It is a Feng Shui plant that brings good fortune and prosperity to the keeper.
Comes in beautiful varieties of braided and single firm trunk styles, suitable for beautifying any indoor space. 
The Pachira Money tree bonsai offers its effective air-purifying qualities and cleans indoor air.
The plant is low-maintenance that thrives well with basic caring.
#2 Ficus bonsai tree (tropical houseplant with spiritual values)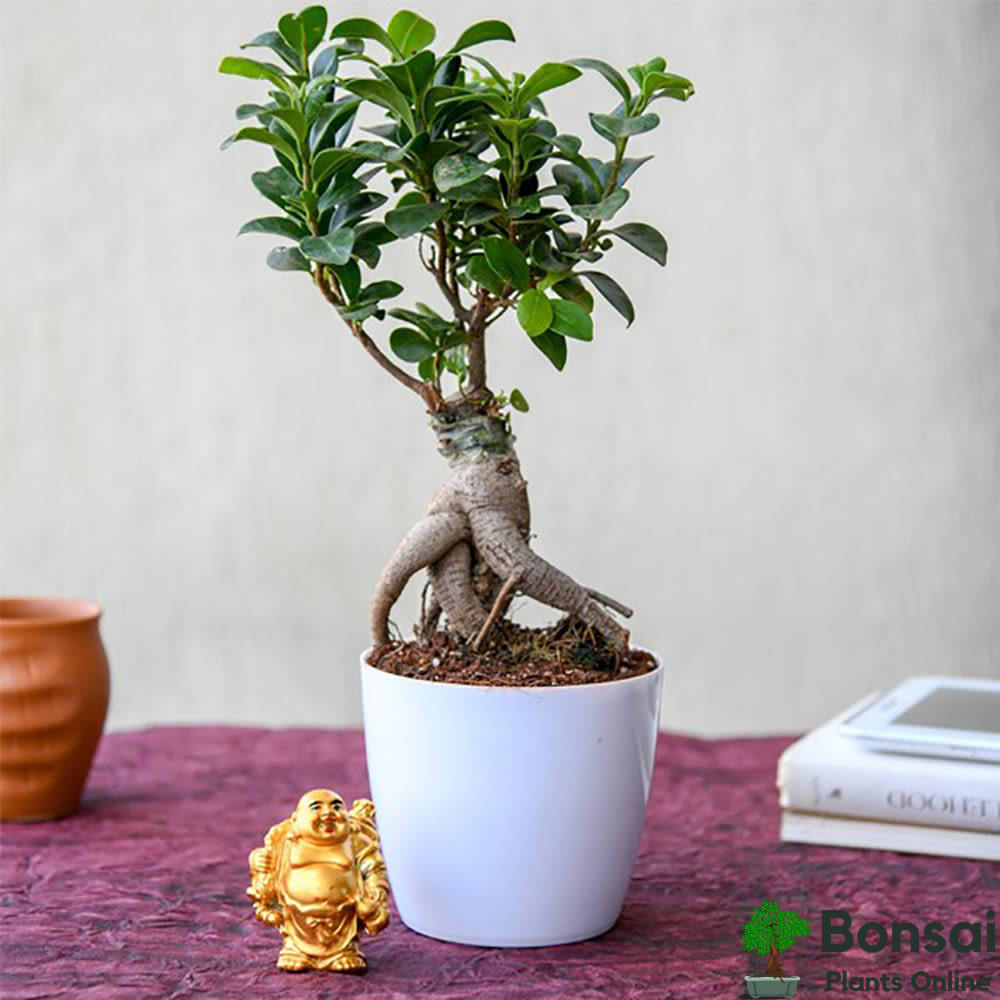 The ease of maintaining a Ficus bonsai tree is what makes it a universal favorite among bonsai plants. It is widely loved for its dense foliage and variety of species with distinctive properties. While some Ficus trees are esteemed sacred plants, most of them are solely used for decorating indoors which makes Ficus bonsai plants multipurpose and ideal gifts for any plant lover. Popular options for gifting Ficus tree bonsai include:
Rubber Tree bonsai (Ficus Elastica bonsai tree)
Indian Banyan Tree
Chinese Banyan Tree
Mini-Banyan Tree
Peepal Tree
The Ficus bonsai trees are most sought-after for their spiritual properties that are easy to achieve. As a semi-indoor bonsai tree, it requires the least amount of care to thrive anywhere indoors and outdoors alike and offer its peaceful and soothing vibes. The Ficus bonsai tree is a much desired and lovable plant for every plant lover in their homes.
#3 Juniper bonsai tree (for elegant outdoors)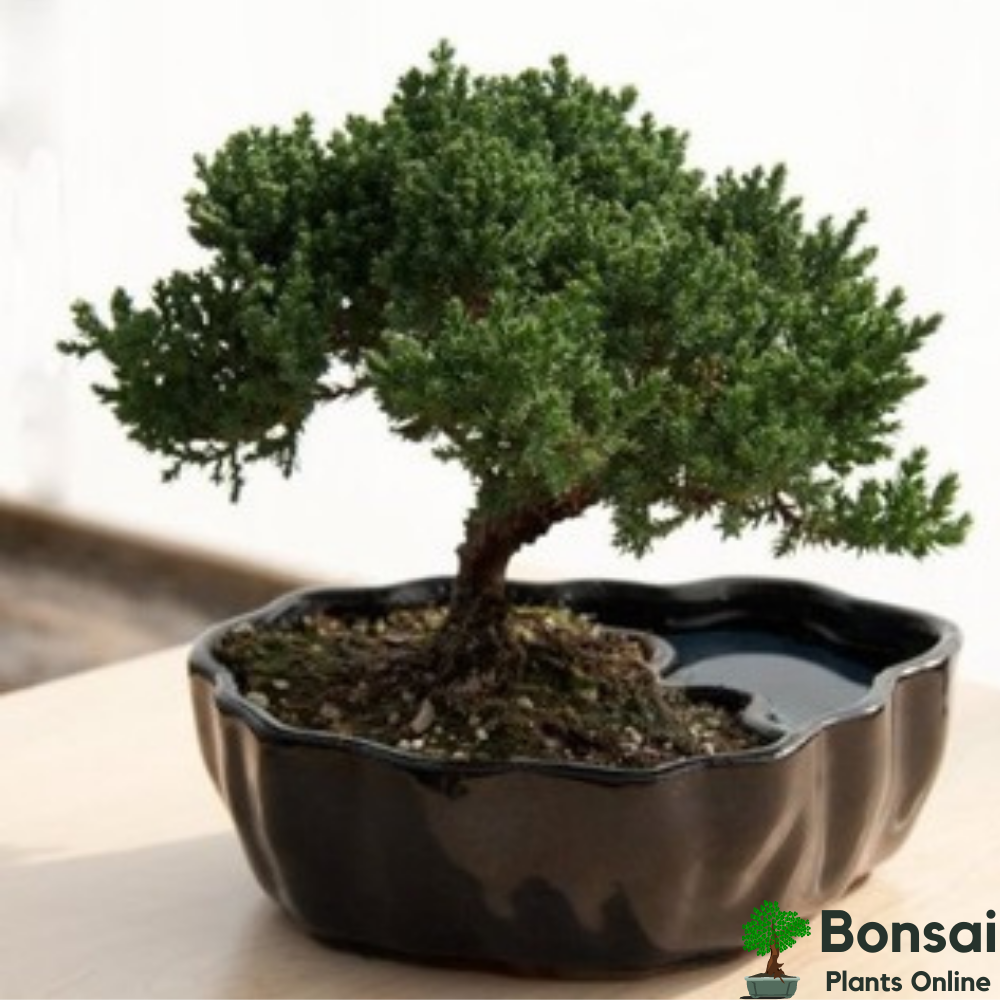 A beautiful coniferous, the Juniper bonsai tree is a perfect gift for not only expert gardeners but beginners alike. It is an auspicious evergreen plant that produces attractive needle-like foliage in clusters and looks highly exotic. It is popularly given as plants for gifts to nature lovers, but is capable of pleasing anyone with its evergreen beauty and optimistic aura.
It establishes power, protection, and purification in your home.
The Junipers display a charming appearance of needle-like foliage and mature-looking bark that makes it a perfect Christmas present for a plant lover.
The Junipers are one of the most suitable bonsai plants for wiring which makes them easy to maintain and ideal for gifting.
#4- Adenium bonsai tree (for colorful Desert Rose flowers)
A beautiful combination of bulbous roots and pink flowers, the Desert Rose or Adenium bonsai tree is an ideal gift for people who love flowering houseplants.
Uncomplicated maintenance: The Adenium flowering bonsai is a hardy succulent that is easy to care for and grows well even if you do not water it for 7-10 days.  
Unique appearance: It blossoms with attractive pink-white flowers throughout the year. The plant's exotic-looking bulbous base, adds further aesthetic touch to the Desert Rose or Adenium flowering bonsai tree, making it a stunning centerpiece for your loved ones.
Meaningful symbolism: The plant is a symbol of strength that will bring stability and peace to your friend's life.
#5- Carmona bonsai plant (for beautiful bloom indoors)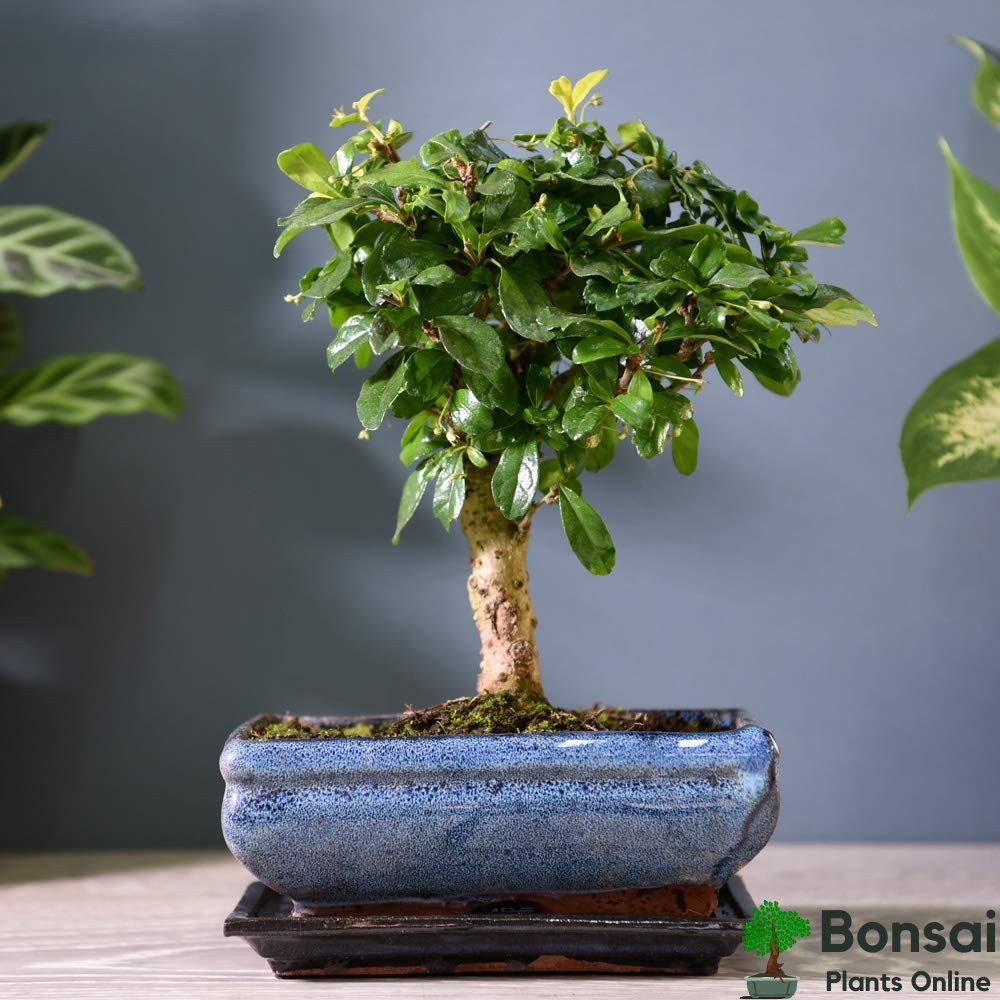 As the very name suggests, the Carmona bonsai plants are upheld for their beautiful blossoms. Also going by the name of Fukien Tea Tree bonsai, the plant is native to China and creates a lovely gift for those who love to enjoy nature in its most authentic form. The plant has all-around aesthetics that any plant lover will cherish when gifted to them.
It bears delicate white snowy blossoms that appear throughout the year. 
The plant offers beautiful natural aesthetics with its lustrous leaves and rough-textured bark.
It beautifies interiors with basic caring that includes regular watering and proper pruning.
Buy beautiful bonsai gifts for plant lovers
Bonsai plants are traditional pieces of natural art with a modern touch. You can buy bonsai plants online as ideal gifts for plant lovers. They will love it because not only will it beautify their homes with nature's stunning beauty but also give them joy and love. Not only are our beautiful and healthy bonsai plants easy to maintain as houseplants but will last in the home and life of your loved ones for several years to come.
The plant will be delivered with complete and safety to the doorstep of your loved ones. Whether it is a hardy plant or a more delightful structure, your friend or family member will receive their plants for gifts with full packaging and complete care instructions to help their take care of their beautiful bonsai plant for many years to come.