Best Indoor Bonsai Trees That You Can Grow In Your Home Garden
Nature is undoubtedly beautiful, but what if you could enjoy it inside your home? With indoor bonsai trees you can. Enjoy the soothing and healing effects of ntural greenery, real flowers and much more with these long-lasting bonsai plants indoors.
Lighten up interiors with an indoor bonsai tree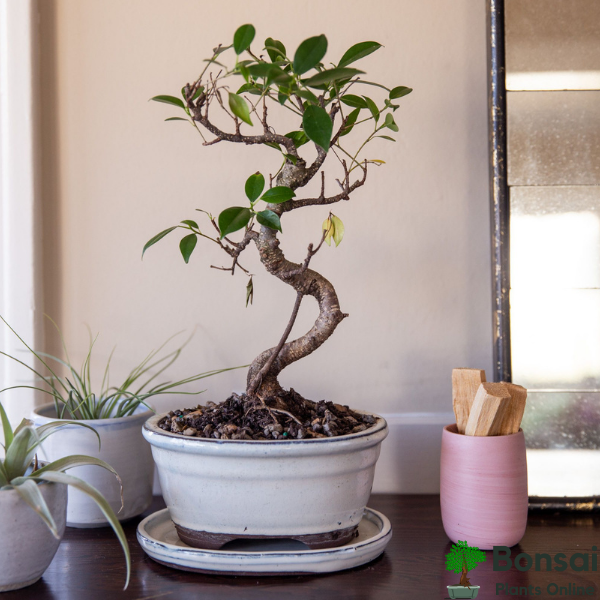 If you want your indoors to liven up with more cheerful or soothing vibes, then buying indoor bonsai plants is one of the best ways. These bonsai trees have been grown and trained by various bonsai experts with years of experience in bonsai-making. Therefore, you can rest assured that your bonsai tree for indoors will be more than just a houseplant, but also a source of joy that will last for decades if cared for right.
An indoor bonsai tree is an artistic version of nature created artificially. Yet, as a living and healthy plant with it offers natural life and beauty inside your home, indoor bonsai trees will elevate living indoors to a new level of fun, excitement and join.
Indoor bonsai plants are easier to care for than their outdoor counterparts. For example, they can withstand tough conditions such as improper sunlight or watering better than outdoor plants. This makes them easier to care for and enjoy inside your home.
These plants have soothing and healing vibes. In fact, they represent all the benefits of nature, but on a miniature scale suitable for your interiors. In fact, some indoor bonsai trees even have air-purifying properties, helping you in healthier living – and you are bound to feel the difference and the positive vibes.
Some indoor bonsai trees have additional benefits such as flowers or cherries, that not only ornament your interiors but offer fun and excitement of different kinds. Often, such indoor bonsai plants will even attract butterflies and birds towards your home, when placed on the window sill. This is truly bound to create spectacular and wholesome vibes inside your home. Alternatively, you can even buy a spiritual bonsai tree such as the Peepal Tree bonsai and enjoy its sacred nature in your home. In fact, the best bonsai tree for indoors is the one that suits your requirements best.
How to buy the best bonsai tree for indoors
With so many different types of bonsai plants for sale, it can be hard to narrow down your choice to one. But when you buy bonsai plants online, you can base the best fit for your home as per various different criteria such as placement, maintenance needed, plant aesthetics and special benefits.
For example, if you are looking to bring cheerful and colorful into your home naturally, then a flowering bonsai plant suitable for your home and lifestyle will match your taste nicely. You can read about each of these bonsai plants online to find all you need to know to buy the best bonsai tree for indoors.
Find an indoor bonsai tree for beginners
While all bonsai trees for indoors are relatively easy to care for, it is understandable if you are still hesitant. However, certain indoor bonsai plants such as the auspicious Bamboo bonsai and the succulent Jade plant bonsai are even easier to maintain, as they thrive beautifully with minimal care and attention needed.
If you are worried about not having enough time to water your indoor plant daily, then you can buy an indoor bonsai tree for beginners and enjoy the benefits and joys of nature worry-free.