Flowering Bougainvillea Bonsai Tree – 4 Yrs Old
Enjoy stunning and elegant natural aesthetics in your outdoor gardens with this healthy and flowering Bougainvillea bonsai tree.
Shows fresh bloom of gorgeous and vibrant Bougainvillea flowers every year.
Has a sturdy and healthy bark structure that promotes the best flowering.
Beginner-friendly flowering bonsai plant that has been trained for 4 years.
Ideal for gifting on special occasions or as a grand, thoughtful gesture to loved ones.
Description
This authentic and flowering Bougainvillea bonsai tree is a vibrant and aesthetic addition to fill life and joy in your outdoor gardens or terraces. It blooms beautifully every year with color and vibrant flowers, from summer up until autumn season. This gives the plant a lovely, elegant and highly charming natural aesthetic for your home. It also has a lovely tree structure adorned with leaves that look nearly perfectly aligned.
As a tough and resilient bonsai tree, it is a suitable plant for beginners who are looking to buy a flowering bonsai tree for their home or office spaces. The Bougainvillea bonsai plant is 4 years old, and comes potted in a matching bonsai pot made of ceramic. Since it has been well-trained by the best bonsai experts, it thrives and blooms with minimal effort and attention required. A complete set of simplified instructions will be provided in the product package so that you can enjoy its stunning and elegant natural aesthetics in your home for several years tome.
Know your Bougainvillea bonsai tree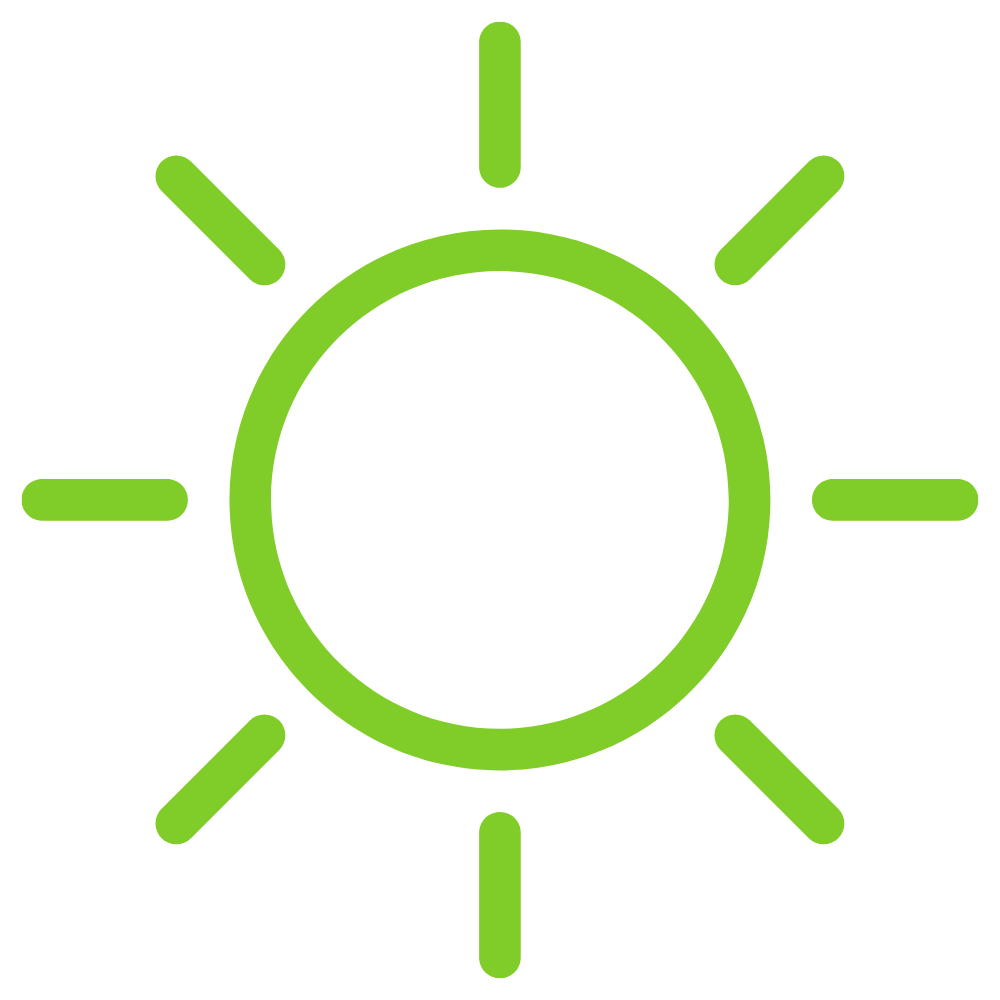 Sunlight
Full bright sunlight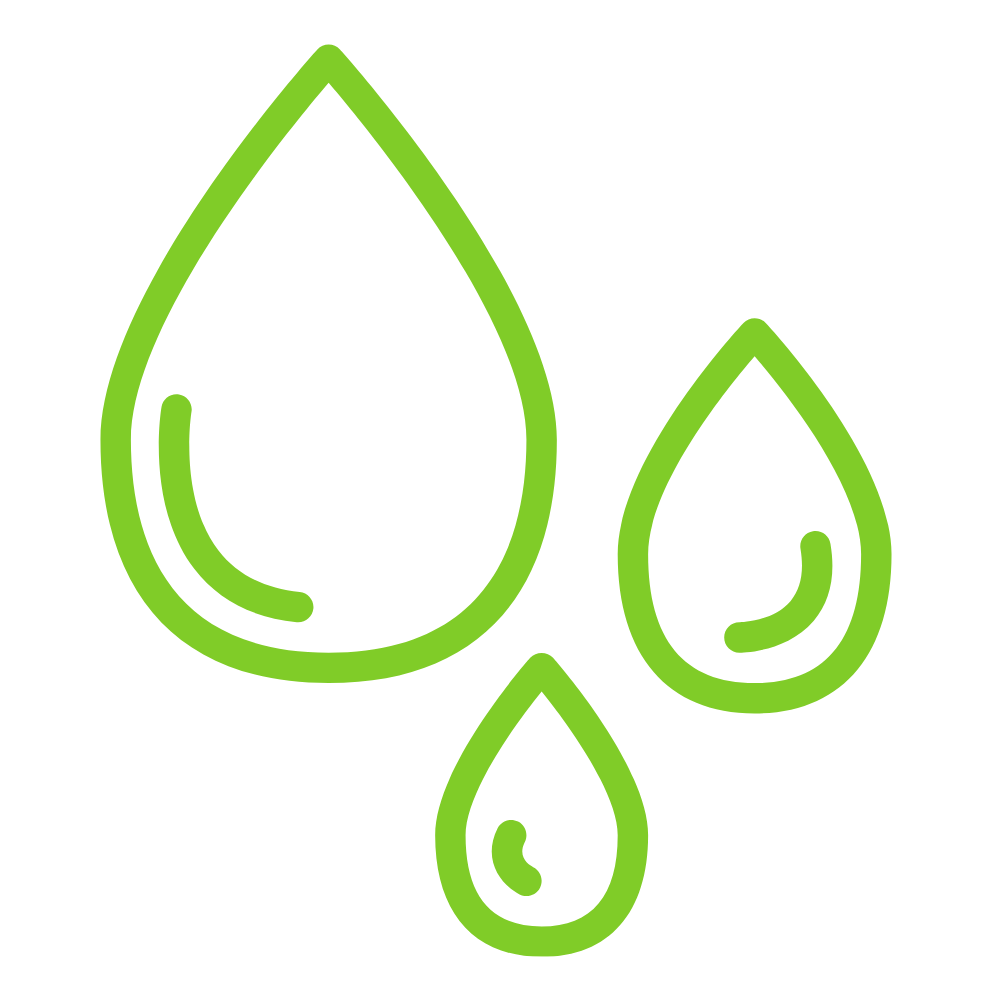 Watering
3-4 times per week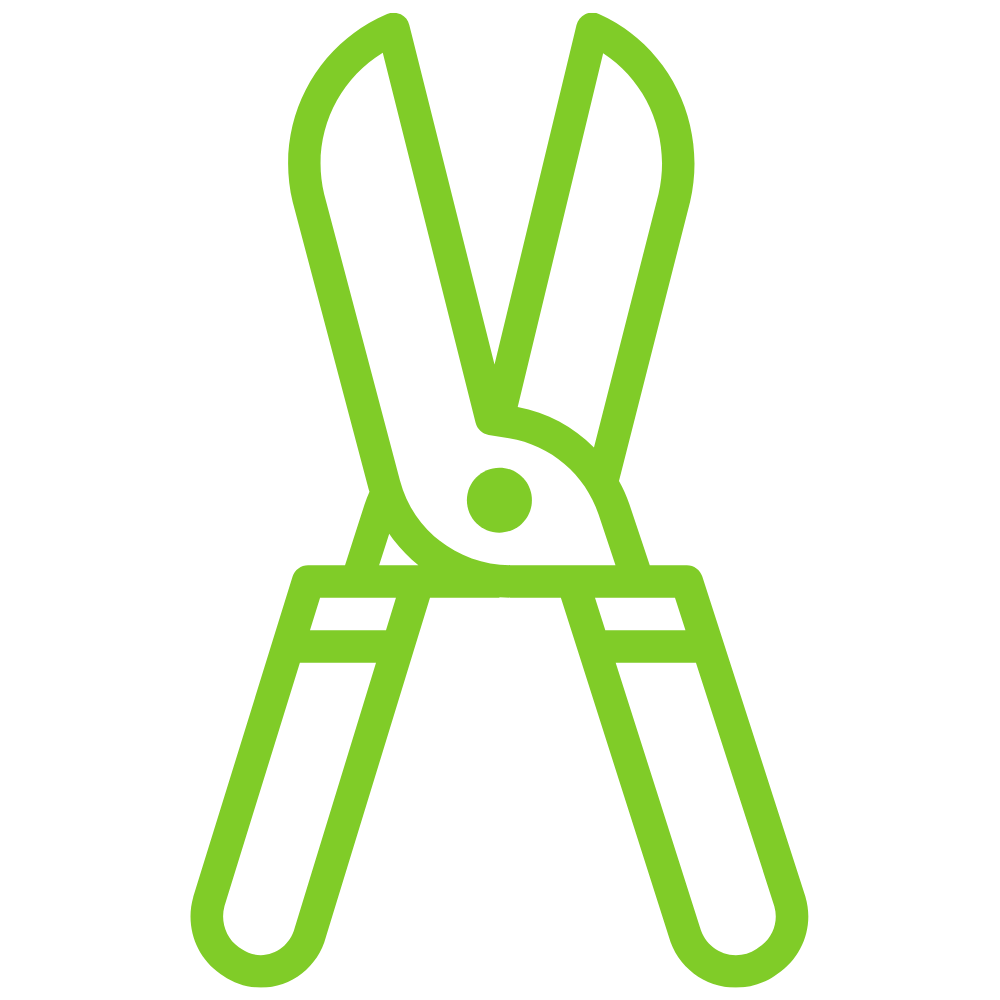 Pruning
After every flowering season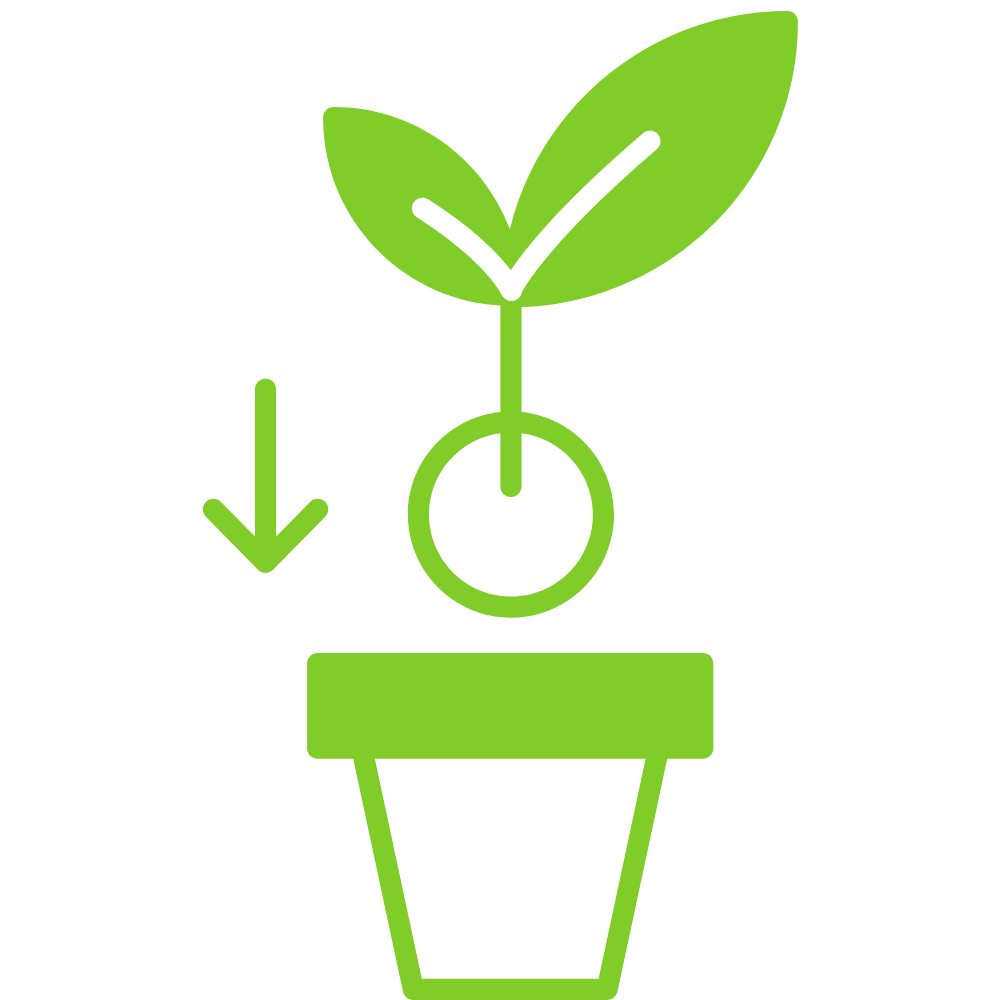 Re-potting
After every 2 to 4 years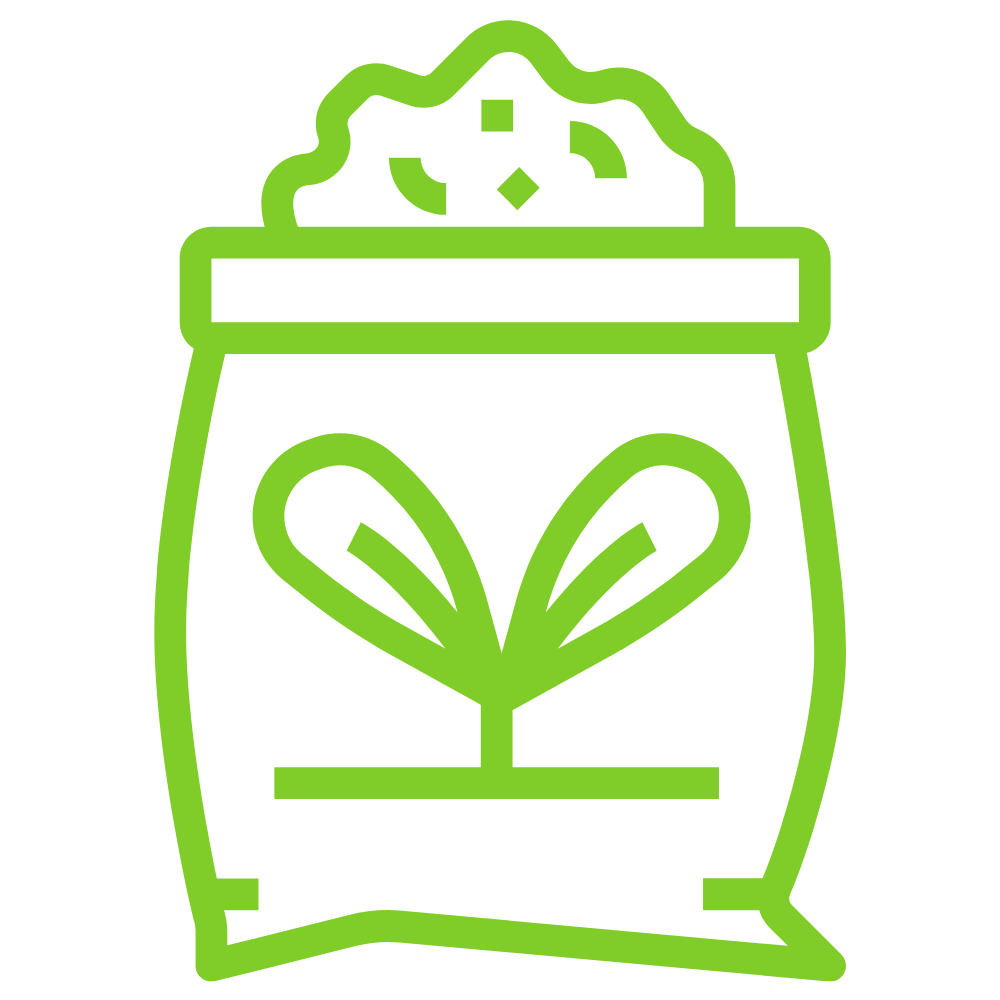 Fertilizer
Once a month, During the growing season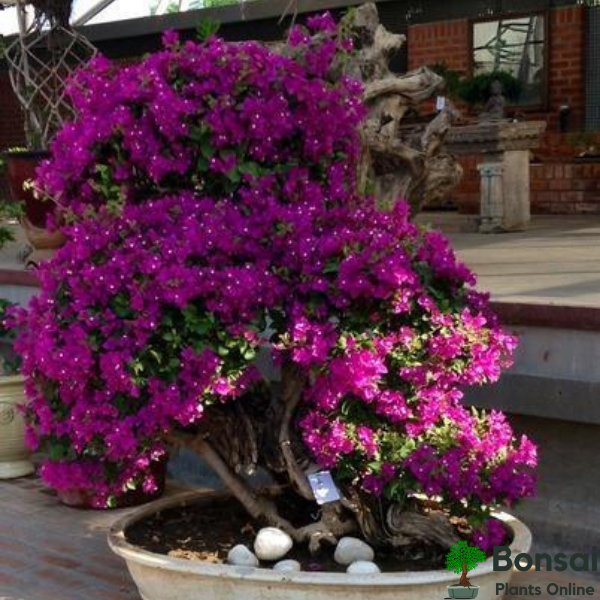 Enjoy the natural vibrance of Bougainvillea flowers in your home
The Bougainvillea bonsai is one of the most popular flowering houseplants throughout the world. But there is more to this gorgeous plant than just its gorgeous and vibrant flowers.
The leaves display a beautiful arrangement in alternating patterns as they surround the gnarly-looking bark. This texture of the bark makes the Bougainvillea plant an inspirational symbol of strength in your home.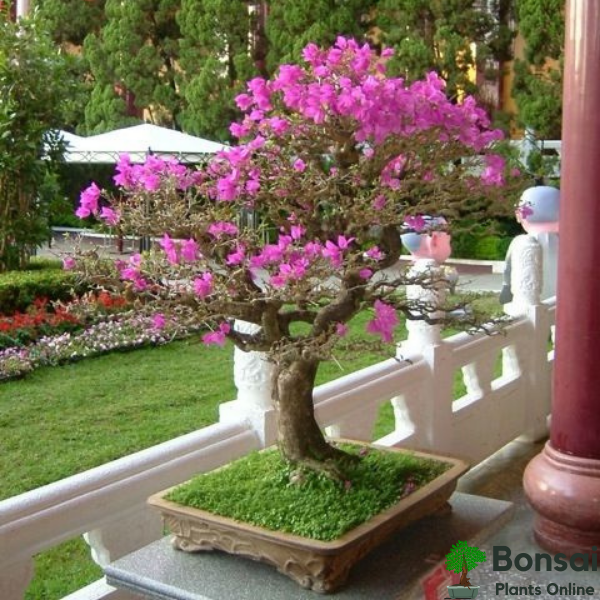 Glamorize your home with the Bougainvillea bonsai tree
The Bougainvillea bonsai tree is truly a multipurpose aesthetic plant. Not only does it blossom in an extravagant and beautiful manner, but it also offers an awe-inspiring sense of wisdom for you in your home.
Luckily, the Bougainvillea bonsai tree grows fast and will achieve its full form easily. The plant is easy to care for and maintain, so you can enjoy its elegant appearance even without much experience in gardening or bonsai-growing.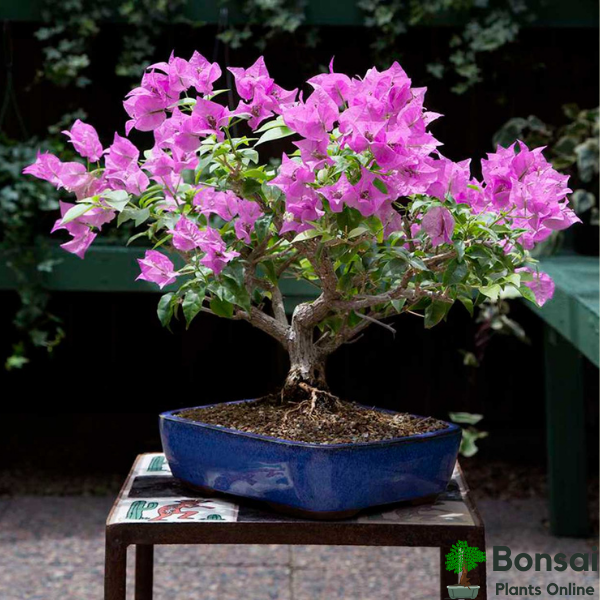 Care points for this Bougainvillea bonsai tree
As a resilient and fast-growing plant, the Bougainvillea bonsai plant only needs basic plant care in order to thrive and bloom in the most colorful manner.
Placement: Since it needs full and bright sunlight, outdoor gardens are the best place to keep your Bonsai bonsai tree. However, you can bring it indoors during celebrations and special occasions to enjoy its vibrant and joyful colors.
Watering: Ensure the best plant growth and flowering by letting the soil run slightly dry in between watering sessions. Watering it 3 to 4 times per week ideal.
Pruning: Prune the plant after every flowering season. Cut the shoots back to each of their first 2 leaves when your Bougainvillea bonsai plant.
Repotting: Transfer the Bougainvillea plant into a bigger bonsai after every 2 to 4 years to accomodate its new growth and maintain its good health.
Fertilization: Ensure healthy plant growth and beautiful bloom by feeding it with a solid organic fertilizer once a month. Alternatively, you can also fertilize your Bougainvillea plant with a mild-acting liquid fertilizer once a week.
What do our customers have to say?
Bonsai Plants or any plant for that matter, BPO team does great work in design, health of the plants and post-sale service. I've been enjoying the association for my last 12 bonsai plants. 🙂

Impeccable packaging and delivery. I was surprised for the first time, and fall in love with their mastery in packing the plant and delivering it safe to my home. Interesting. Thank you.

True Gardening assistance. I got healthy plant and help whenever I needed through the dedicated WhatsApp channel. Not only the bonsai but also for the normal plants that you buy.

Frequently Asked Questions by customers
How difficult it is to care for the Bougainvillea bonsai?
Maintaining the Bougainvillea bonsai tree in good health is pretty easy as it is a tough and fast-growing plant. The most important thing is exposure to bright and direct sunlight, followed by regular watering. All necessary care points will be provided in the plant package so that you can enjoy its joyful and colorful aesthetics in the easiest possible manner.
How much sunlight does the plant need?
The Bougainvillea plant needs exposure to bright and direct sunlight daily. Therefore, south-facing directions will provide the Bougain bonsai plant with the best and maximum sunlight exposure.
Where should I keep the Bougainvillea bonsai plant?
The Bougainvillea plant is an outdoor bonsai tree, and it grows best when placed in your outdoor gardens, lawns or patios. You can also keep it in your terrace or balconies to enjoy its vibrant and colorful aesthetics fill your life and home with joy.
What is the flowering season of the plant?
You can easily enjoy gorgeous and vibrant blossoms on your Bougainvillea bonsai tree every year from summer to autumn. These flowers are a delight to every eye and feel like a rewarding experience to the plant owner for taking care of their lovely and charming houseplant.
Additional information
| | |
| --- | --- |
| Dimensions | 35 cm |
| Brand | Abana Homes |
| Variety | Bougainvillea |
| Location | Outdoor |
| Plant Age | 4 Years |
| Plant Size | 25 cm |
| Occasion | Anniversary, Birthday, Exotic, Gifting, Grand, Love, Return |
| Pot Material | Ceramic |
Reviews (19)
Only logged in customers who have purchased this product may leave a review.
Related products
Rated 4.59 out of 5
(18)
₹

3,000
Ships Tomorrow