Brush Cherry Bonsai Tree
₹3,599
Bring the freshness of evergreen forests inside your home with this wholesome Brush Cherry bonsai tree that will thrive with minimal care.
Beautiful shrubby and evergreen plant in a lovely pot.

Has glossy, dark-green leaves that appear beautifully in pairs.

Bears tiny white blossoms that later turn into edible, red-colored berries.

Perfect decorative tree for indoor transformation.
Description
Originally from the exotic lands of Australia and New Zealand, this Brush Cherry bonsai tree is an ideal way if you wish to include a fine touch of nature in your home. This plant has small, dark-green leaves that are shaped like spears and appear in pairs. The Brush Cherry bonsai tree also bears tiny flowers of a lovely white color, which eventually transform into alluring red berries.
The plant comes in a glazed pot and is shipped along with complete care instructions. The aesthetics of this exquisite houseplant will freshen and enlighten your interiors and life indoors all year round.
Know your Brush Cherry bonsai tree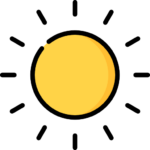 Sunlight
Semi-shaded indoors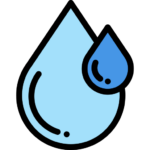 Watering
Water every time the soil runs dry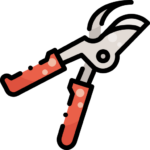 Pruning
At the arrival of new growth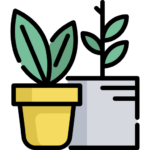 Repotting
Every 2 years, In spring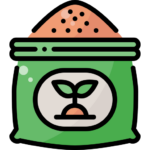 Fertilizer
Acid-based fertilizer, From spring to autumn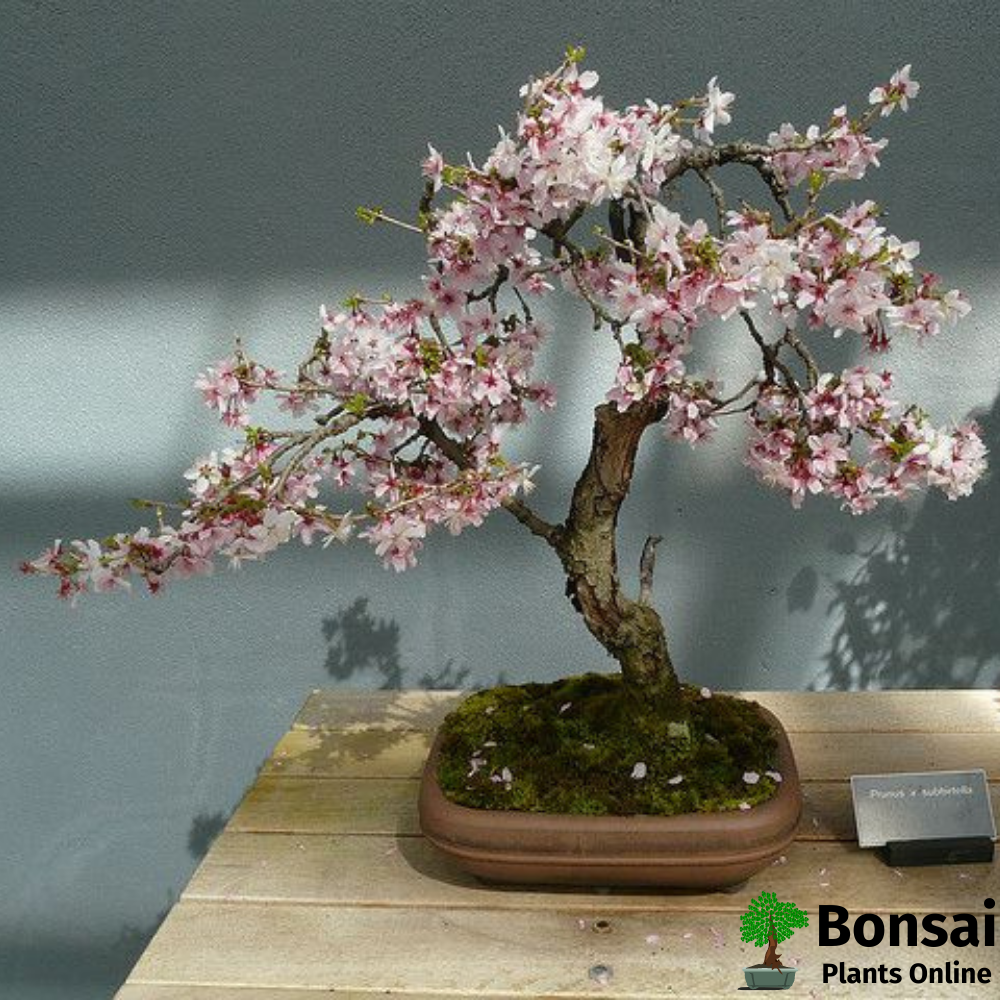 The Brush Cherry bonsai tree bears beautiful flowers and fruits
As a beautiful ornamental plant, the Brush Cherry bonsai tree bears cute white flowers and exquisite red fruits inside your very own home. It has firm and glossy leaves that are shaped like a lance or spear. While the plant produces its flowers and edible berries in autumn, the Brush Cherry bonsai tree enhances the splendor of your home with its glamorous appearance throughout the year. The plant is bound to make your interiors more cheerful and lively.
To make things more convenient for you, the plant is shipped potted in a beautiful matching pot along with complete care instructions so that you can enjoy its beauty in the easiest manner.
Create beautiful aesthetics with the plant
Widely renowned for its rich looks and berries, the Brush Cherry bonsai tree is the living replica of nature that you can keep in your home. While the glossy green leaves and snow-white flowers are enough to captivate you in their beauty, the fruits are even more exciting. This tree is sturdy, making it easy to care for.
The Brush Cherry bonsai tree will instantly add a unique charm to your home or office. Moreover, its evergreen nature will leave you with the healing values of subtropical forests every time you catch a glance of it.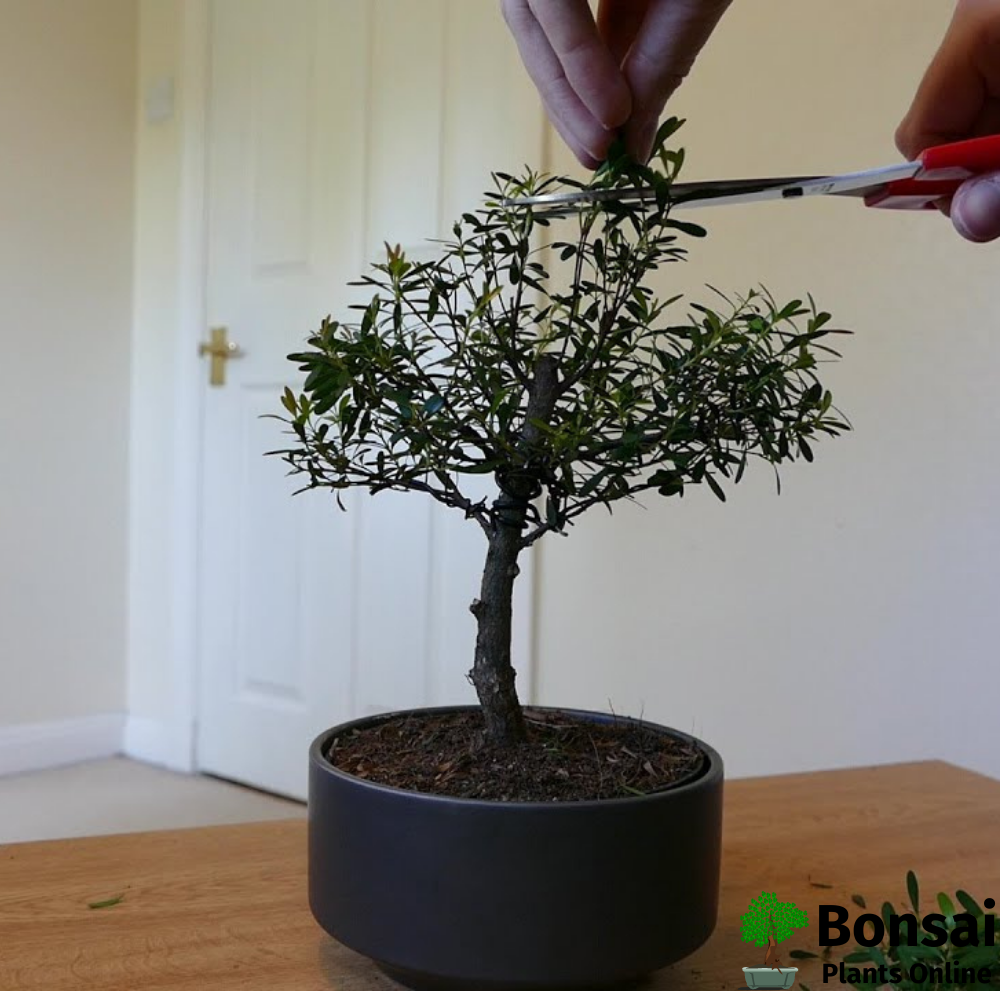 Care instructions for your Brush Cherry bonsai tree
The Brush Cherry bonsai is a beginner-friendly plant and is very easy to care for. Just some very basic caring points and you'll be able to take care of your tree like a pro.
Location: Keep the plant indoors so it can thrive well. Shaded and semi-shaded balconies, porch, and patios would be the best-suggested spots for your tree.
Watering: Water the plant when the soil starts to run dry. Try to keep the soil moist but avoid overwatering.
Pruning: While light pruning can be done throughout the year, it is advisable to wait till the newer growth appears, in spring.
Repotting: Repotting is required once every two years.
What do our customers have to say?
Bonsai Plants or any plant for that matter, BPO team does great work in design, health of the plants and post-sale service. I've been enjoying the association for my last 12 bonsai plants. 🙂

Impeccable packaging and delivery. I was surprised for the first time, and fall in love with their mastery in packing the plant and delivering it safe to my home. Interesting. Thank you.

True Gardening assistance. I got healthy plant and help whenever I needed through the dedicated WhatsApp channel. Not only the bonsai but also for the normal plants that you buy.

Frequently Asked Questions by customers
BWhere can I keep my Brush Cherry bonsai tree?
Indoors are the best place to keep this bonsai tree as it needs to be placed in well-lit and open indoor areas. Shaded or semi-shaded verandas, gardens, or balconies make for the ideal spots where it gets enough light and good airflow. 
Are the cherries on this bonsai tree edible?
Yes, this Brush Cherry bonsai tree bears perfectly edible and tasty cherries during autumn. They arrive right after the flowers dry and drop and decorate the tree with their alluring red color.  
Does this Brush Cherry bonsai tree also produce flowers?
Yes, this lovely bonsai of yours bears tiny white flowers that seem like snowflakes on the dense foliage. They make the tree look even more enchanting and create a bewitching panorama in your home. 
How can I take good care of my Brush Cherry bonsai tree?
Taking care of this bonsai is very easy. Tolerant to different climatic conditions, this tree doesn't require rigorous caring. However, you will receive a proper care instruction guide with your product package to ensure convenience on your part.
What kind of fertilizer will be best for my Brush Cherry bonsai tree?
No, not at all. This tree has a hardy structure that is perfect for bonsai culture. Thus, it requires minimal care and attention. And anyone with some very basic care and guidance will be able to perfectly grow this tree indoors.
Chinese Elm Bonsai Tree 12 Yrs - Bonsai Plants Online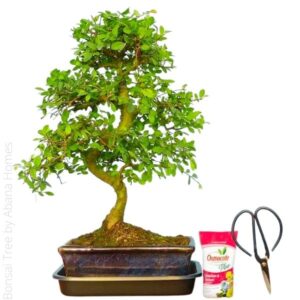 Enliven vacant spaces outdoors with this beautiful and classic tree in miniature form. Graceful tree in a ceramic pot. Robust built, strong and sturdy. Reaching 35 cm in height. Ideal for your porch, verandah or garden.
Product Brand: Abana Homes
Product Currency: INR
Product Price: 1299
Price Valid Until: 2022-03-31
Product In-Stock: InStock
Additional information
| | |
| --- | --- |
| Brand | Abana Homes |
| Variety | Brush Cherry |
| Location | Indoor |
| Plant Age | 10 Years |
| Plant Size | 35 cm |
| Occasion | Anniversary, Exotic, Grand, Office, Parents |
| Pot Material | Ceramic |