Camellia Flowering Bonsai
₹1,800
Bring elegance indoors with this bonsai tree's uniquely smooth bark that looks extra special when it flowers.
Glazed or finished texture of bark for eye-pleasing aesthetics.
Bark is light beige in color for an exotic look.
Leathery and glossy texture of leaves that complements with the bark Bears stunning flowers every late winter.
Description
This indoor plant is truly a package of the finest natural aesthetics for your home. The Camellia bonsai tree has a light beige bark with a smoothly finished texture for some of the most exotic looks you can have indoors in a natural manner. Its leaves are glossy, with a leather-like texture, that give the Camellia bonsai tree a rich and sophisticated appearance to any room it is placed in. The plant is highly suitable as an indoor houseplant, and its colorful flowers will truly be a sight to adore for everyone inside your home.
Know your Camellia bonsai tree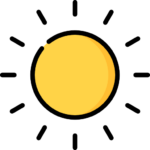 Sunlight
Well-lit indoors, In shade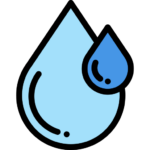 Watering
Keep the soil moist at all times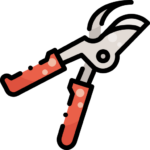 Pruning
Hard pruning only in spring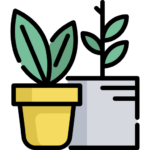 Repotting
Every two to three years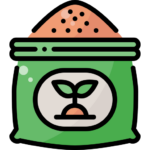 Fertilizer
Organic fertilizer, Once a month during growing season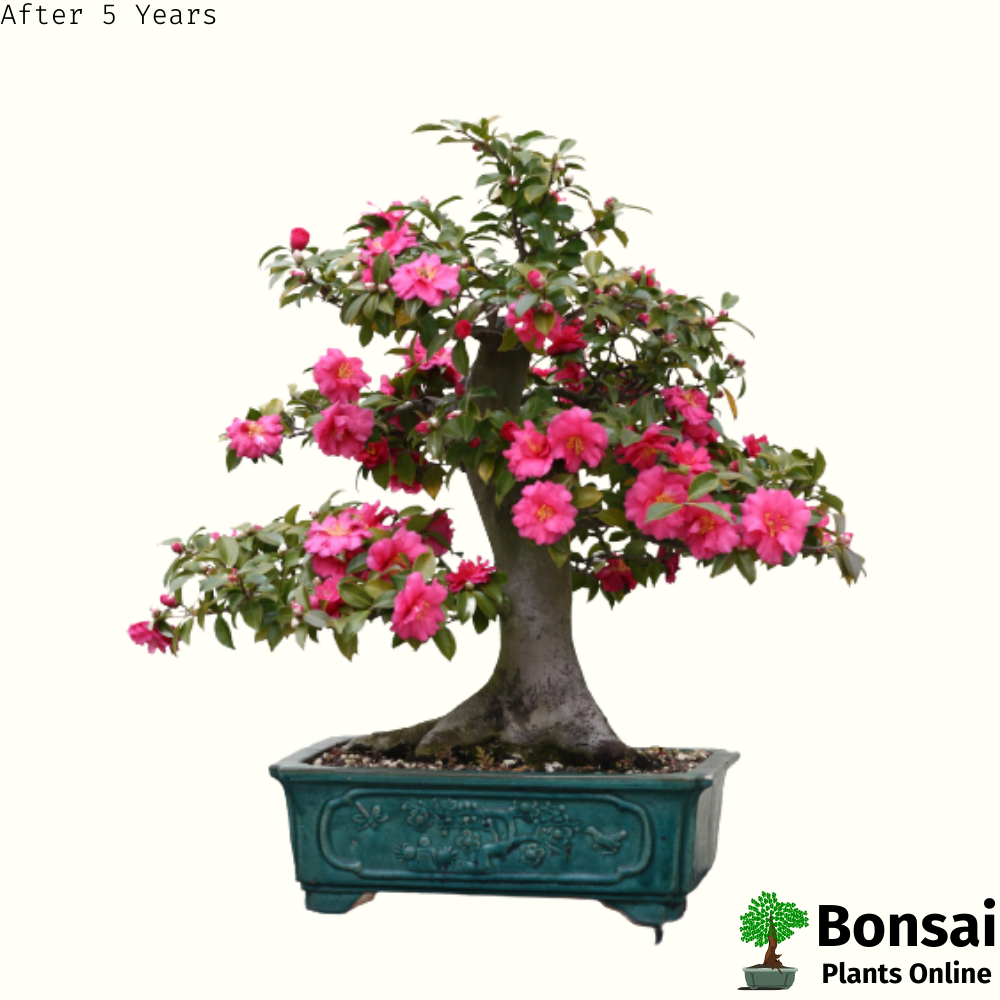 Camellia bonsai tree as a stunning houseplant
An evergreen shrubby plant, Camellia bonsais make excellent home decor items. The plant has a highly exotic and elegant appearance, which can transform any office or living space to look more luxurious and beautiful.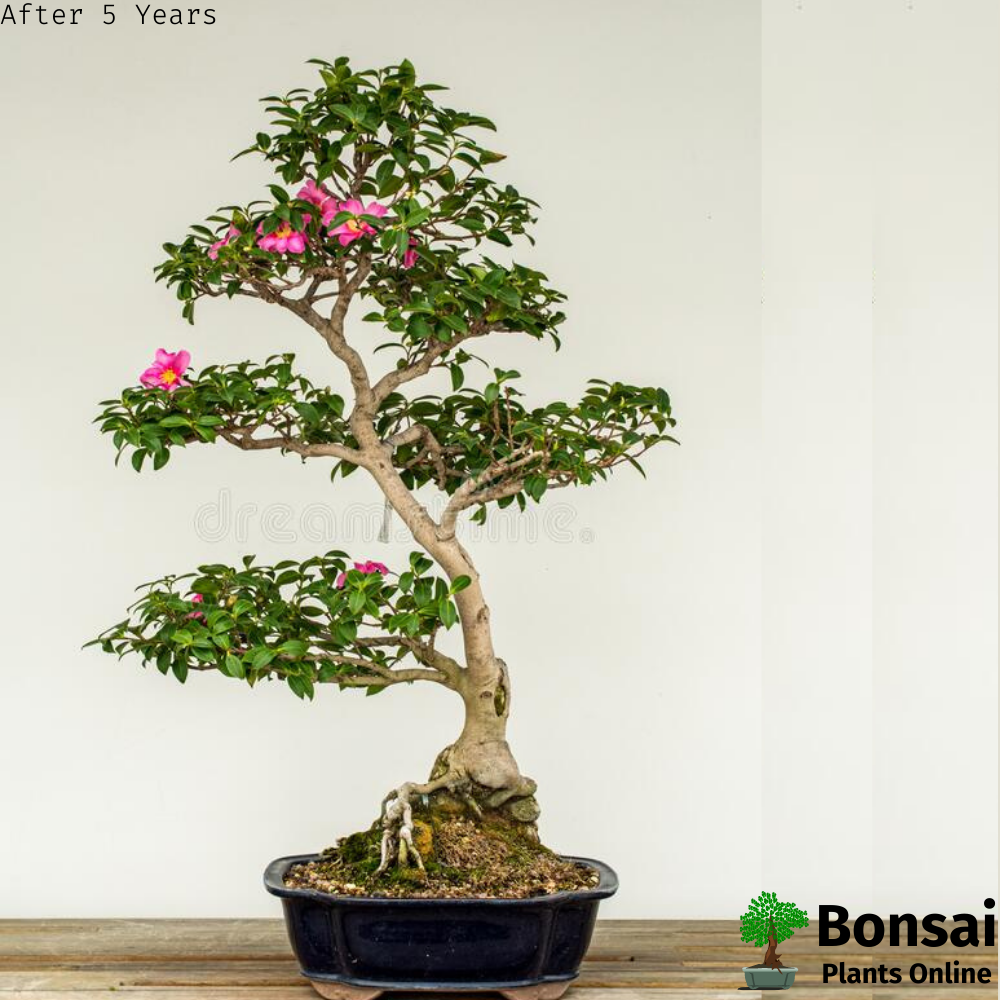 Exotic looks for a complete home transformation
The exotic and fancy looks of the Camellia bonsai tree instantly take the elegance factor of any room up a level when the plant is placed indoors in a home or office.
Bark: The bark of the Camellia bonsai tree is light beige in color, similar to Indonesian and Hawaiian trees. It has a smooth texture that gives it a finished appearance.
Leaves: The leaves are naturally glossy, which gives it a leather-like appearance.
Flowers: The plant blossoms beautifully during late winter and early spring. Its unique time of flowering is always a pleasant surprise for guests and homeowners alike. In fact, the colorful and lovely flowers will give the Camellia bonsai tree a more graceful presence inside your home.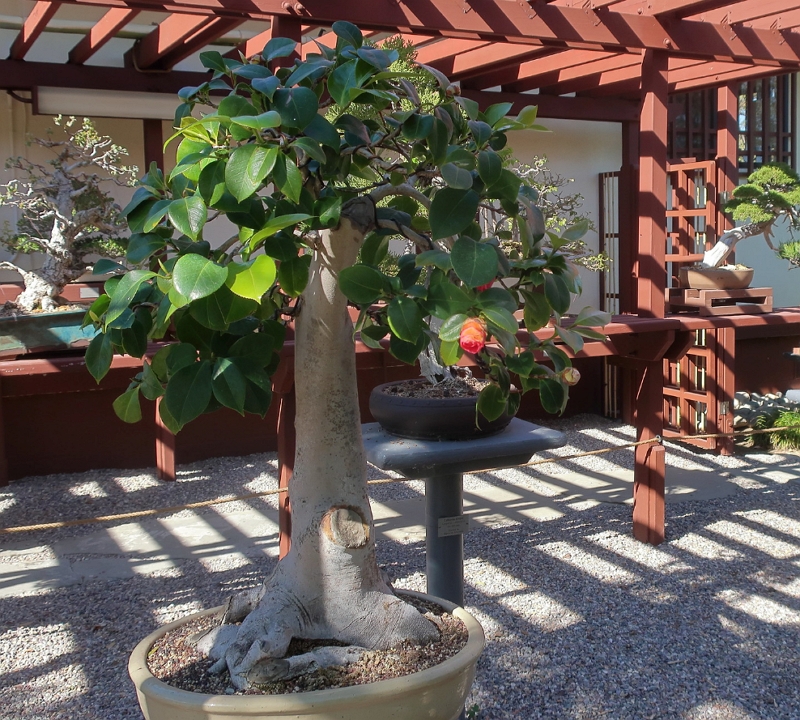 Care instructions for your Camellia bonsai tree
By keeping a few specific care points in mind, you can ensure that your Camellia bonsai tree will continue to add elegance and charm to your indoor aesthetics for a long time to come.
Location: Camellia is an indoor bonsai tree, as it thrives when it gets sunlight in shade.
Watering: The soil should stay moist at all times, especially during the summer season.
Pruning: Hard pruning should preferably be performed during spring, right after the growing season. Remove any wilted flowers or leaves you see time after time.
Repotting: The plant needs repotting every two to three years. For best results, your Camellia bonsai tree should be repotted in early spring.
What do our customers have to say?
Bonsai Plants or any plant for that matter, BPO team does great work in design, health of the plants and post-sale service. I've been enjoying the association for my last 12 bonsai plants. 🙂

Impeccable packaging and delivery. I was surprised for the first time, and fall in love with their mastery in packing the plant and delivering it safe to my home. Interesting. Thank you.

True Gardening assistance. I got healthy plant and help whenever I needed through the dedicated WhatsApp channel. Not only the bonsai but also for the normal plants that you buy.

Frequently Asked Questions by customers
Can I keep this Camellia bonsai tree indoors?
Yes, the Camellia bonsai tree is an indoor houseplant and it will go great adding elegance to your living space or office space alike. A handful of care points are all that need to be followed when keeping and enjoying this Camellia bonsai tree indoors.
How can I take care of my Camellia bonsai tree?
You should place the Camellia bonsai tree indoors where it enjoys daylight in shade for the maximum portion of the day. By following a few other steps like watering the plant daily and pruning it now and then to maintain its shape and size, your Camellia bonsai tree will thrive indoors. All of these care points and necessary guidelines will be provided to you along with the product package for this Camellia bonsai tree
What look or style is this Camellia bonsai tree?
The exotic appearance of the Camellia bonsai tree is fit for adding elegance to any indoor space. The light beige bark, its smooth and finished texture, glossy and leathery leaves and beautiful colored flowers during the flowering season all have an elegant feel for achieving a classy look indoors through nature itself.
How will my Camellia bonsai tree produce more beautiful flowers?
In order to get denser and fuller blossoms, you can feed the plant with an organic fertilizer once a month during the growing season. Keep in mind fertilization should stop once flowering has begun, as this can be harmful to the plant.
Chinese Elm Bonsai Tree 12 Yrs - Bonsai Plants Online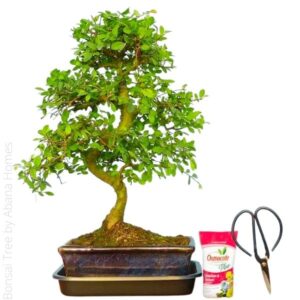 Enliven vacant spaces outdoors with this beautiful and classic tree in miniature form. Graceful tree in a ceramic pot. Robust built, strong and sturdy. Reaching 35 cm in height. Ideal for your porch, verandah or garden.
Product Brand: Abana Homes
Product Currency: INR
Product Price: 1299
Price Valid Until: 2022-03-31
Product In-Stock: InStock
Additional information
| | |
| --- | --- |
| Brand | Abana Homes |
| Variety | Chinese Elm |
| Location | Indoor |
| Plant Age | 10 Years |
| Plant Size | 35 cm |
| Occasion | Anniversary, Exotic, Grand, Office, Parents |
| Pot Material | Ceramic |