5 Inches Ceramic Bonsai Pot (Dia Style)
Enjoy your bonsai adventures with this elegant and charming glazed ceramic pot that is ideal for placing on tabletops and shelves.
Shaped like a dia for elevating the aesthetics instantly.

Has a glazed appearance for long-lasting shine and luster.

Comes with a watering tray for risk-free watering.

Highly suitable for indoor bonsai plants.
Description
This bonsai pot is made of glazed ceramic that is waterproof and porous. Therefore, it will retain water inside the pot for a longer duration of time, thus reducing the need for watering your bonsai plant indoors. It has the unique and charming shape of a dia, which gives it an aesthetic look but also makes it ideal for gifting on special occasions. The pot is suitable for indoor bonsai plants along with its shiny and colored appearance that will double the fun and joy of keeping a beautiful houseplant inside your home.
The glazed ceramic pot is sturdy and rigid, and will provide ideal growing conditions for your bonsai tree. It is 5 inches in depth, and is supplied with a watering hole at the bottom of the pot. Excessive water during watering the plant will seep through the bottom, and collect in the watering tray. This reduces the need for watering by auto-watering the plant after once watered. It also minimizes the risk for over-watering the plant which can cause root rot. In this way, the pot nurtures your bonsai tree to thrive in your interiors for as long as you wish.
Know your ceramic bonsai pot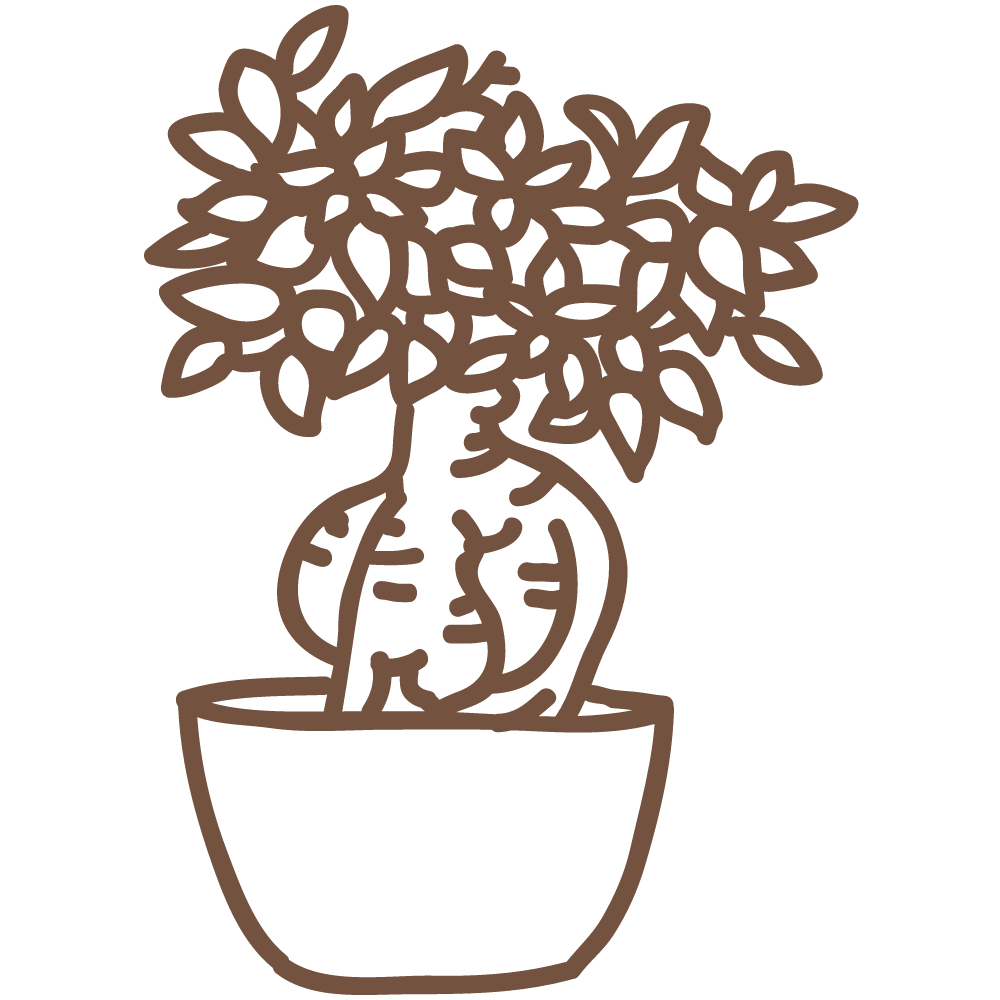 "Dia"-style pot for elegant aesthetics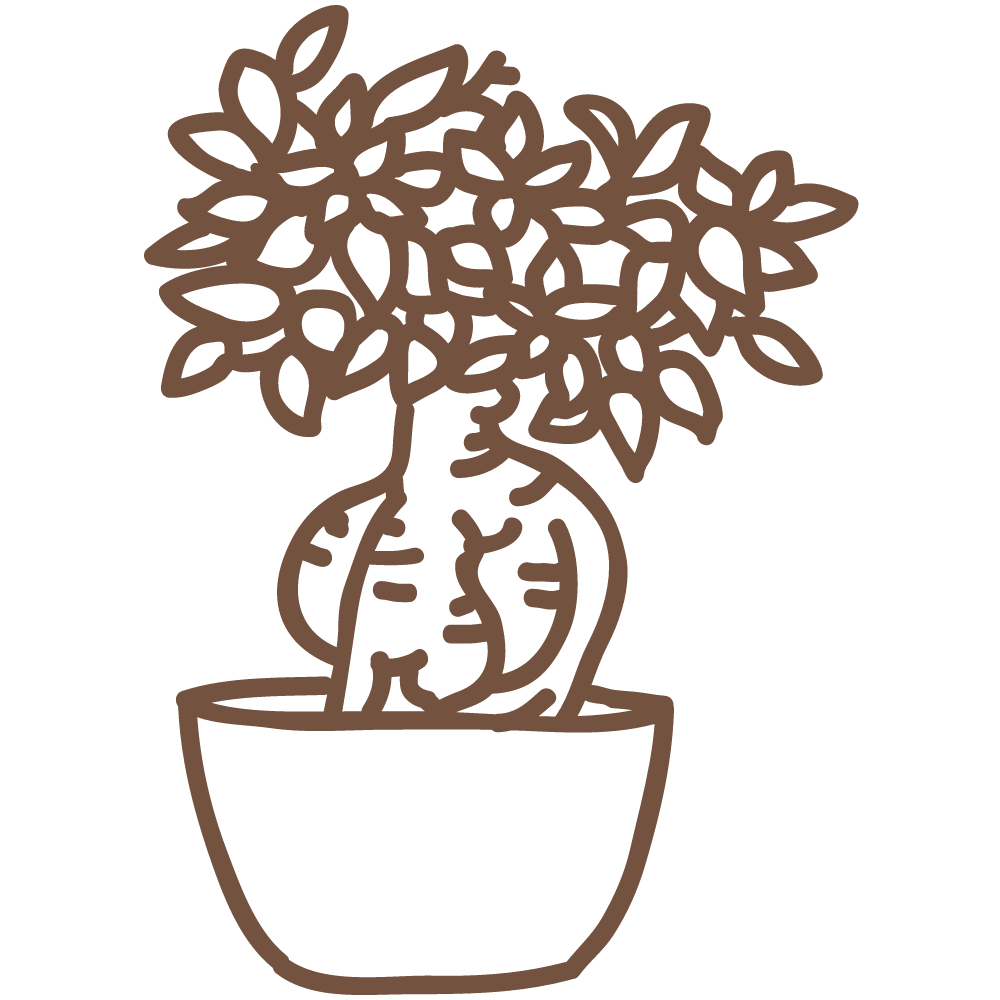 Comes with a matching watering tray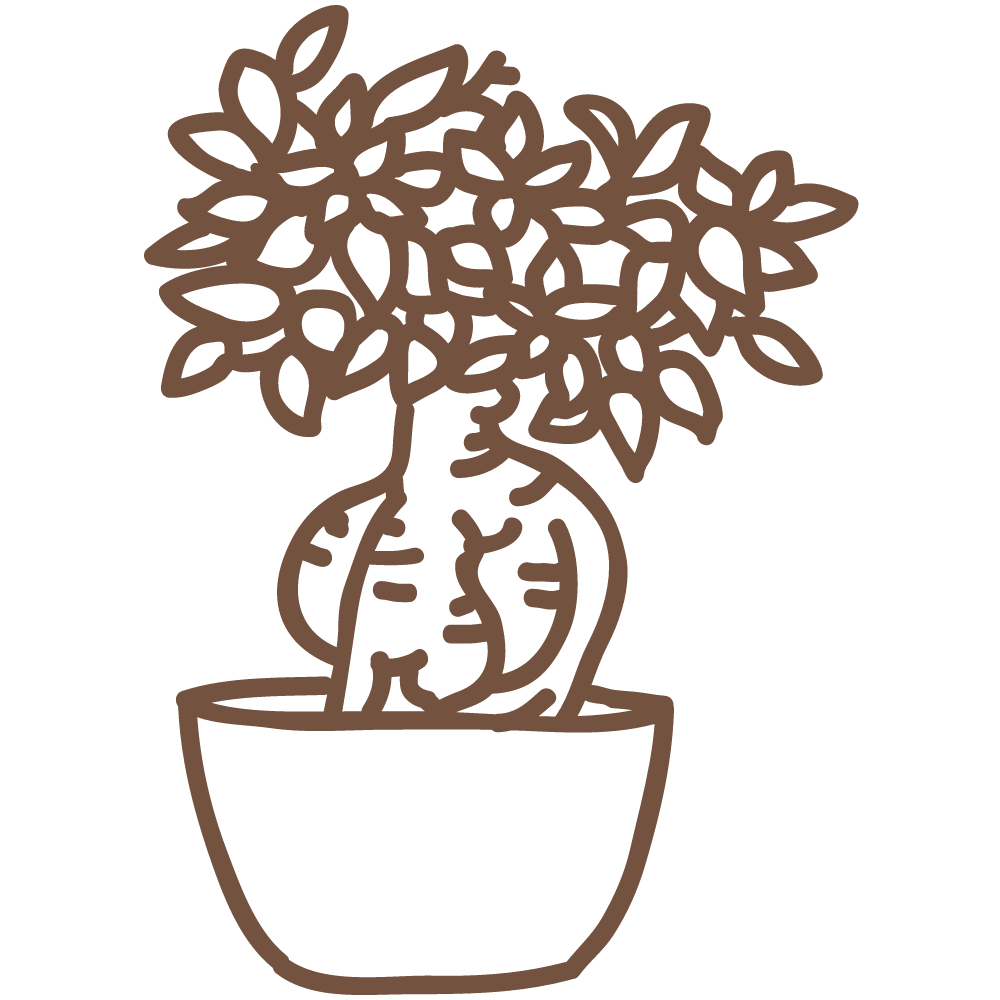 Suitable for indoor bonsai trees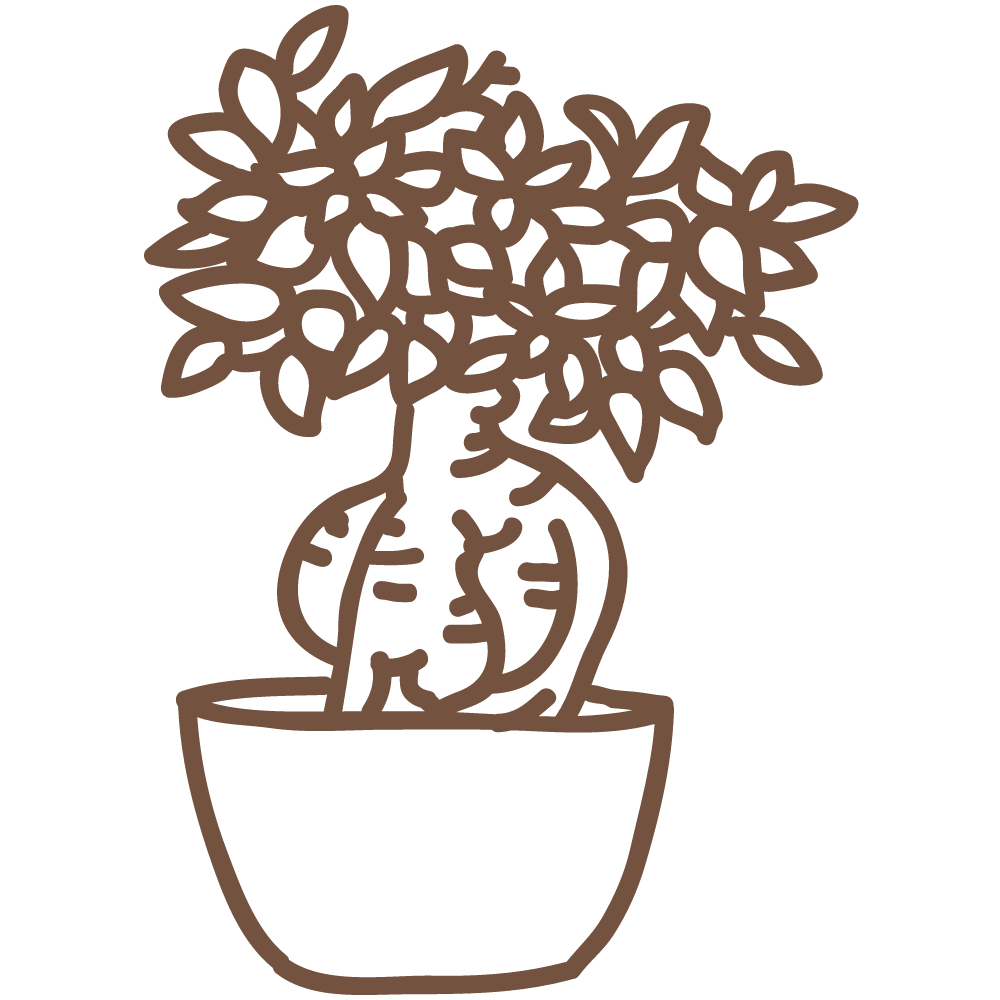 Easily placed on tables or shelf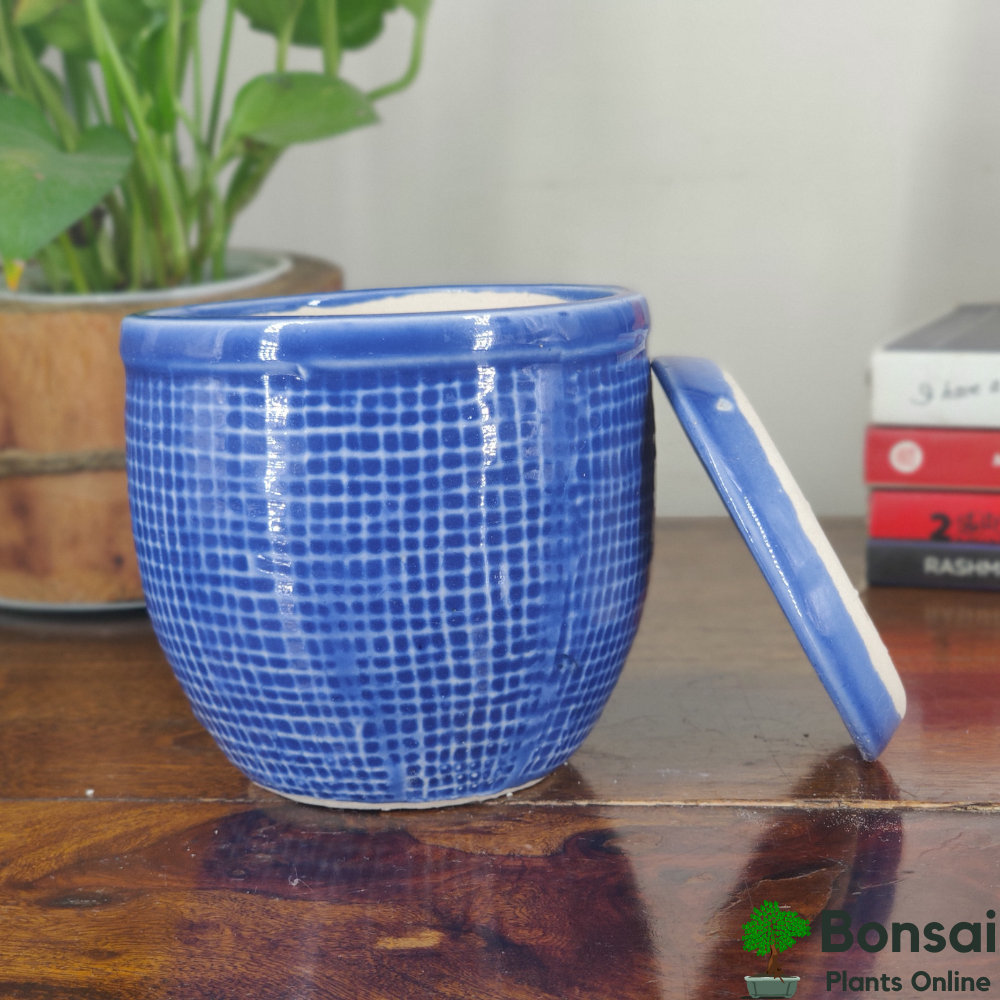 Pot design and aesthetics
The pot is highly aesthetic in looks, and is a great way to double the beautiful appearance of an indoor bonsai plant instantly and with ease. Since the material is glazed ceramic, the pot has a smooth texture with a shiny appearance, making it further ideal for beautifying your interiors.
This glazed ceramic bonsai pot is shaped elegantly and beautifully like a dia. This makes the pot ideal for buying on special occasions and gifting purposes. The pot truly has delightful looks that are hard to admire and cherish inside your home.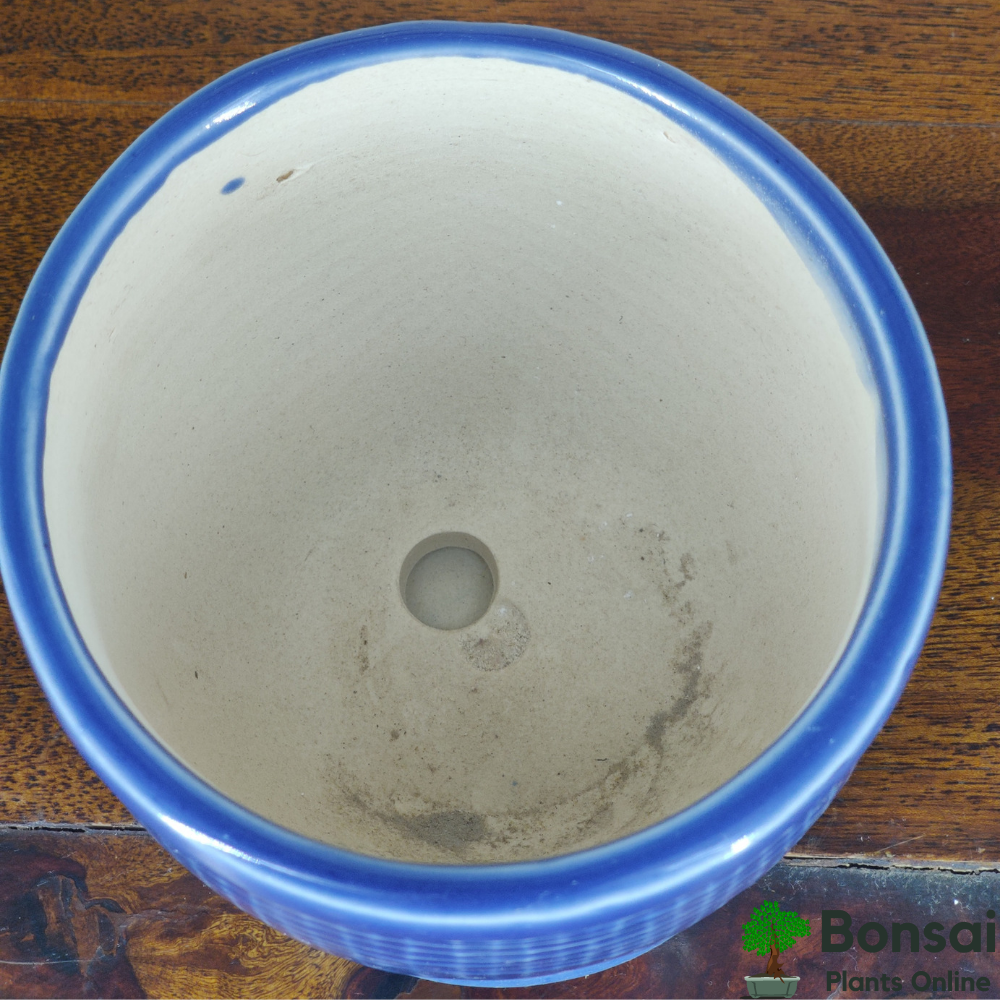 Pot functionalities
The dia-style pot is made of glazed ceramic, and comes with several features to make your experience of bonsai-keeping all the more enjoyable. The pot is 5 inches deep, offering sufficient depth and space for most indoor bonsai trees.
The pot has a watering hole at the bottom, through which any excess water will collect at the bottom. This will not leak into the floor or tabletops of your interiors, as the water collects in matching-style watering tray.
Any excess water accidentally given to the soil will be returned to the pot when it dries out, therefore simplifying the process of watering your bonsai tree.
Suitable bonsai trees for this glazed ceramic bonsai pot
The pot is highly suitable for indoor bonsai plants, as it enhances their appearance and also provides them with a suitable growing environment.
Some of the popular options for growing in this dia-style glazed ceramic pot include the Carmona flowering bonsai tree and various Ficus Tree bonsai varieties.
What do our customers have to say?
Bonsai Plants or any plant for that matter, BPO team does great work in design, health of the plants and post-sale service. I've been enjoying the association for my last 12 bonsai plants. 🙂

Impeccable packaging and delivery. I was surprised for the first time, and fall in love with their mastery in packing the plant and delivering it safe to my home. Interesting. Thank you.

True Gardening assistance. I got healthy plant and help whenever I needed through the dedicated WhatsApp channel. Not only the bonsai but also for the normal plants that you buy.

Frequently Asked Questions by customers
How long the glaze and shine of this ceramic bonsai pot last?
This dia-style ceramic bonsai pot has long-lasting glaze, and thus its shine and luster will last in your interiors for a long time to come. Moreover, the pot is easy to clean, and thus will continue to offer eye-pleasing aesthetics for many years.
What bonsai plants is this pot suitable for?
This glazed ceramic bonsai pot is 5 inches deep, meaning it can provide sufficient space and good growing conditions for a wide variety of indoor bonsai plants. In fact, all popular bonsai plants for indoor spaces such as the Carmona or Fukie Tree bonsai and Ficus Tree bonsai can be grown well in this pot?
What are the advantages of using this glazed ceramic bonsai pot?
Yes, glazed ceramic pots have a glossy appearance and come in a range of various eye-catching colors and designs. When paired with a lovely indoor flowering bonsai, its beauty becomes matchless and enhances the visual appeal of your house.
What style of decor is this bonsai pot suitable for?
This glazed ceramic bonsai pot has eye-pleasing aesthetics making it suitable for all elegant and beautiful aesthetics. In fact, the pot has a unique and attractive dia shape which also makes it suitable for gifting and other special occasions.
Additional information
| | |
| --- | --- |
| Dimensions | 13 cm |
| Brand | Abana Homes |
| Variety | Bonsai Pot |
| Location | Indoor |
| Occasion | Anniversary, Gifting, Office, Religious, Return |
| Pot Material | Glazed ceramic |
Reviews (18)
Only logged in customers who have purchased this product may leave a review.
Related products
Rated 4.29 out of 5
(18)
₹

759
Ships Tomorrow