Ceramic Plant Pot, Kamrak, 5×5″
Bring soothing vibes to your home by combining this glazed ceramic bonsai pot with your bonsai plant indoors or in your porch/balconies.
Has a rounded design that allows maximum aeration for the plant.

Has a curved or fringed surface that gives eye-striking aesthetics.

Glazed surface adds to the aesthetic value of the bonsai pot.

Comes with a built-in drainage hole for ease of watering.

Protects and nourishes a wide variety of bonsai plants.
Description
This glazed bonsai pot has thick walls made of ceramic designed to keep your plant safe and healthy. The pot not only offers an ideal growing environment for bonsai trees but also exhibits beautiful aesthetics with a textured design and fringed, rounded top.
The pot is provided with a drainage hole at the base, which allows any surplus water to flow out. This minimizes the risk of causing root rot to your bonsai plant because of overwatering. The pot structure also includes a special fringed design of the pot along with a textured and glazed surface.
It is a beautiful bonsai pot for both keeping inside your home or in your porch or balconies. Since it is easy to clean and strong and rigid in nature, the pot will protect your bonsai plants for years to come.
Know your ceramic bonsai pot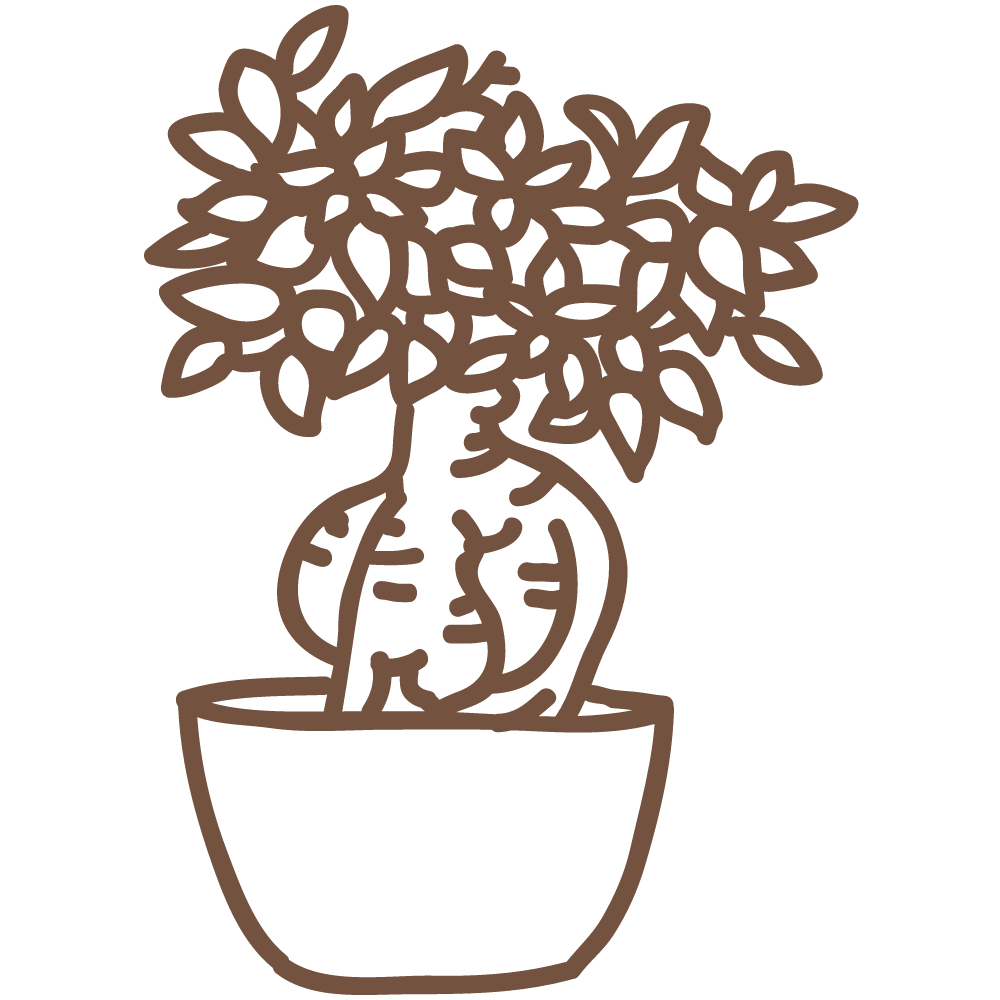 Unique textured design for eye-striking aesthetics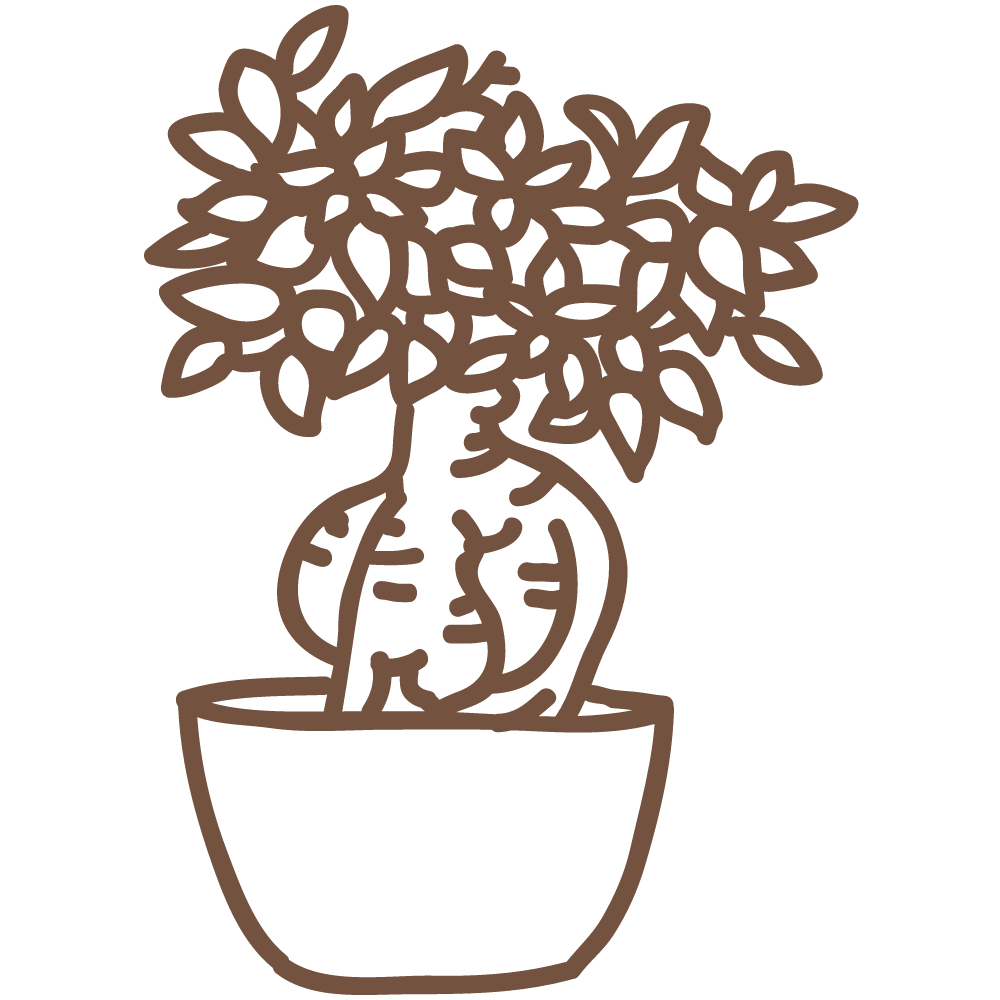 Drainage hole ensures best nourishment for plants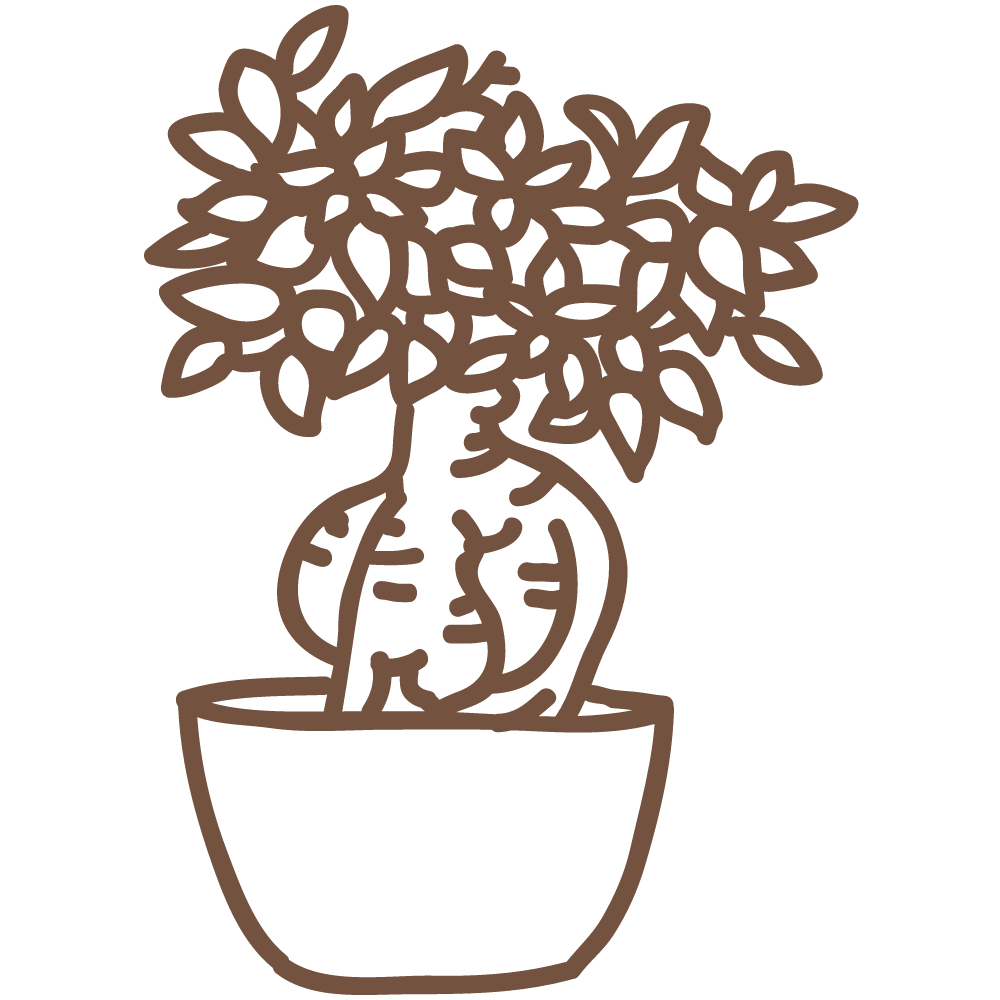 Suitable for both indoor and outdoor spaces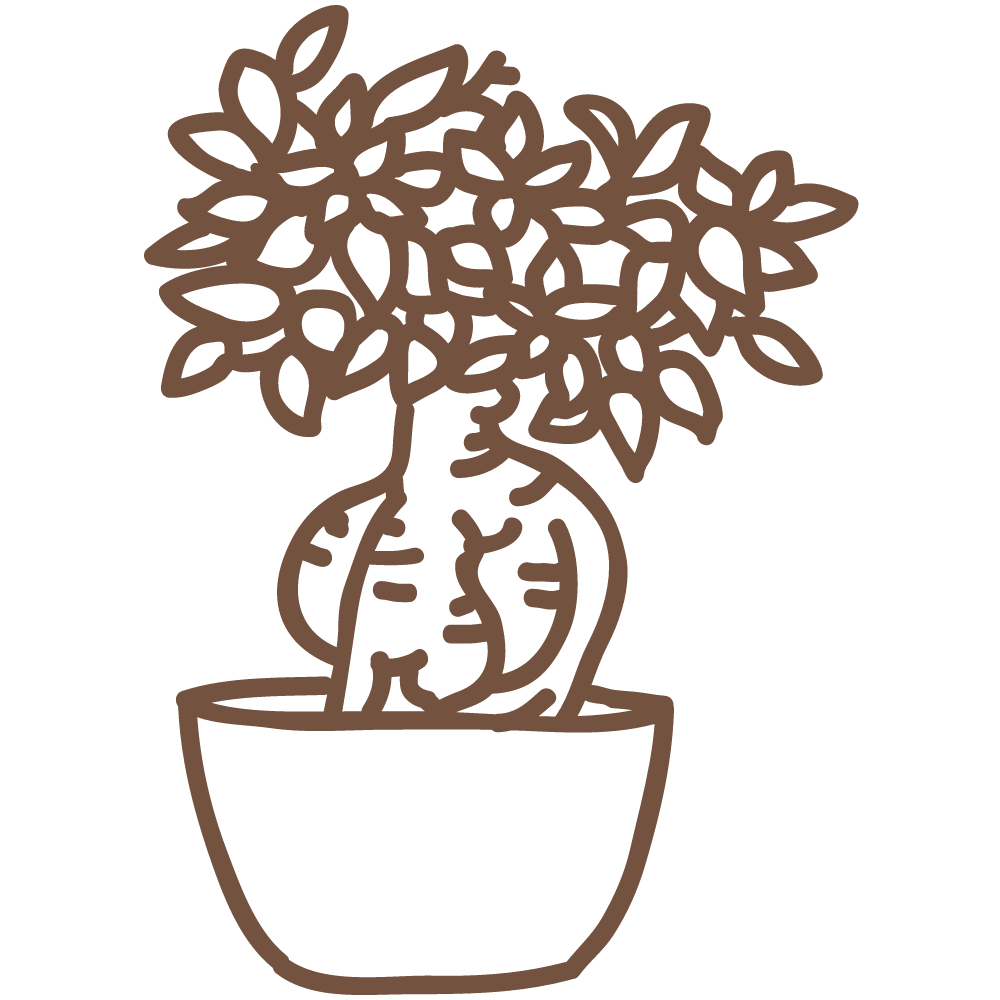 Ideal for wide range of bonsai trees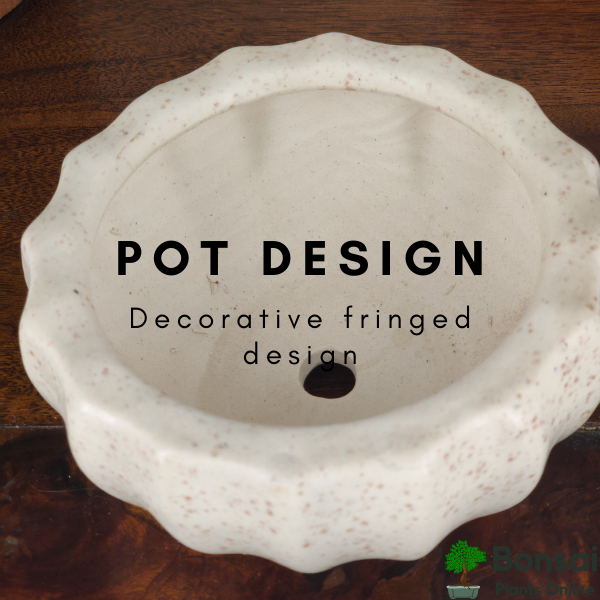 Pot design and aesthetics
The pot has a beautiful Kamrak design in a beautiful dia shape. This allows the pot to offer peaceful and soothing vibes to your home, especially when combined with a bonsai plant in the pot.
The pot has fingered and curved edges, which add a highly aesthetic element to the plant. It can be used to nurture and beautify your bonsai trees indoors or outdoors. But the attractive and soothing appearance of the pot also makes it suitable for gifting.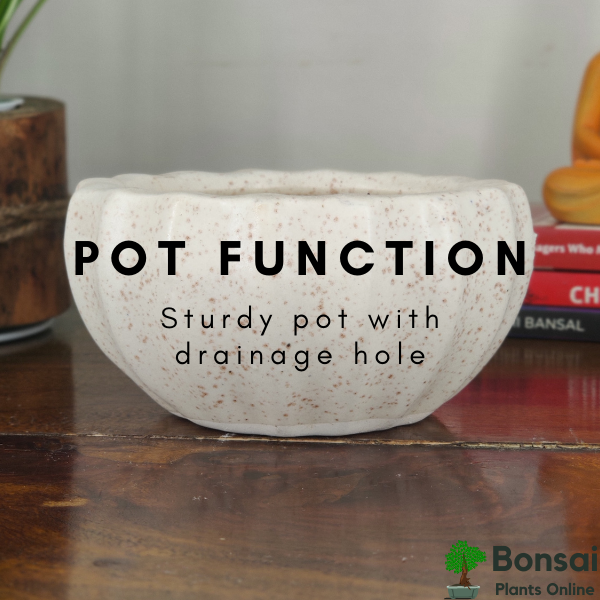 Pot functionalities
This rounded pot is made of the best quality of ceramic that is suitable for your bonsai pots. It will not only beautify your plant but also make sure it thrives well in your home.
The pot is provided with a drainage hole that prevents water-clogging in the pot. This will help in protecting your plant from root rot caused by overwatering.
Suitable bonsai trees for this glazed ceramic bonsai pot
The pot is suitable for a range of indoor and semi-indoor bonsai plants. It offers the best and nourishing environment so that your bonsai tree flourishes in the most beautiful manner.
Popular and suggested options of bonsai trees for growing in this pot include the Ficus, Carmona, Chinese Elm and most other popular varieties that are grown can be grown indoors or on the porch or patios.
What do our customers have to say?
Bonsai Plants or any plant for that matter, BPO team does great work in design, health of the plants and post-sale service. I've been enjoying the association for my last 12 bonsai plants. 🙂

Impeccable packaging and delivery. I was surprised for the first time, and fall in love with their mastery in packing the plant and delivering it safe to my home. Interesting. Thank you.

True Gardening assistance. I got healthy plant and help whenever I needed through the dedicated WhatsApp channel. Not only the bonsai but also for the normal plants that you buy.

Frequently Asked Questions by customers
What is this bonsai pot made of?
This is a special bonsai pot made of the best quality of ceramic most suitable for growing bonsai trees. This ceramic not only provides the best aeration and nourishment for the plant, but also has eye-striking visuals because of its glazed appearance.
What bonsai plants is this plant suitable for?
The most suitable bonsai plants for growing in this pot include various species of the Ficus Tree bonsai such as Peepal Tree, and bonsai trees of Carmona, Chinese Elm, Boxwood, etc.
How well can it take care of my bonsai tree?
The pot is designed to provide the best natural aeration to your bonsai pots. It also reduces the risk of root rot to a minimum, as the drainage hole makes sure there is no water-clogging inside the pot. Overall, it has a rigid structure that will protect the plant and roots from wind and other forces of nature inside and outside your home.
Is the pot easy to clean and maintain?
The pot is easy to clean, and wiping with a wet cloth from time to time will keep it looking new and stain-free. It also has a strong and rigid structure that is not easily breakable, as long as there are no extreme temperature variations wherever the pot is placed.
Reviews (18)
Only logged in customers who have purchased this product may leave a review.
Related products
Rated 4.35 out of 5
(18)
₹

799
Ships Tomorrow