Chinese Privet bonsai tree (Ligustrum)
Indulge in nature's beauty indoors with the alluring shapes of this all-purpose Chinese Privet bonsai tree.
Beautiful canopy formed of soft bright green leaves.

Aromatic flowers for eye-pleasing aesthetics.

Ideal for bringing a natural feel indoors.

Health benefits due to air purifying properties.
Out of stock
Notify me when the item is back in stock.
Description
Popular for more than its white, beautifully scented flowers, the Chinese Privet or Ligustrum bonsai tree will lighten up your interiors in multiple ways. From pleasing aesthetics to air purifying functions, this plant serves every purpose you could ask for from a houseplant.
The cherry on the cake? It is easy to care for and maintain even by a bonsai beginner. In fact, the Chinese Privet bonsai tree is known to turn homeowners into avid bonsai enthusiasts.
Know your Chinese Privet bonsai tree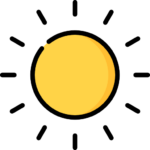 Sunlight
Well-lit indoors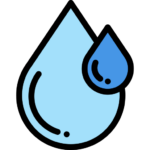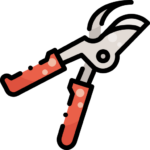 Pruning
Two to three times a year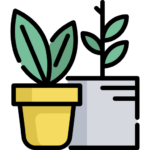 Re-potting
Once every year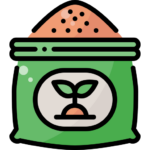 Fertilizer
Nitrogen fertilizer, Once or twice a month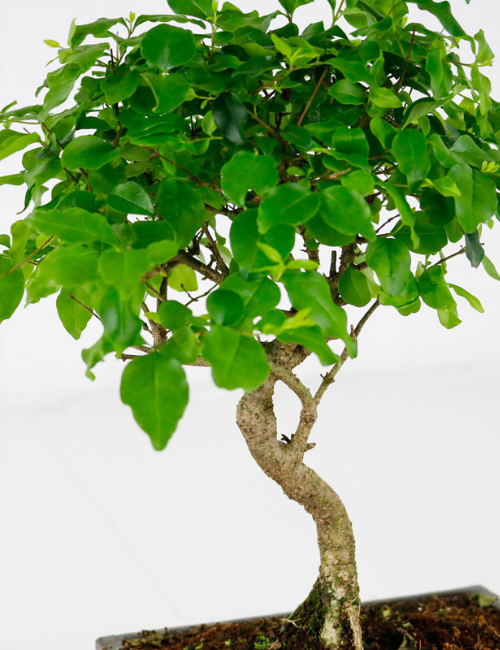 An oxy-plant that is auspicious for your home
A sparkling fresh sight to guests and homeowners alike, the Chinese Privet or Ligustrum has a very calm and welcoming feel. In fact, it is a renowned symbol of peace and friendship. People love to keep it indoors as a bonsai tree in order to bring forth serenity and positive vibes into their homes.
As an air-purifying bonsai tree, the Chinese Privet in fact truly functions as an auspicious indoor plant. The plant helps regulate air humidity levels indoors, and you will even experience having noticeably shorter recovery times when getting better from a sore throat or cold.
Discover the joys of bonsai with this Chinese Privet bonsai tree
The pretty canopy of soft and fresh leaves and the white scented flowers on the plant are a sight to every sore eye. The Chinese Privet bonsai tree will completely transform your interiors, as guests awe at this nature's marvel thriving inside your home.
The Chinese Privet is often regarded as a "gateway bonsai tree". That's because it often turns homeowners into bonsai lovers and enthusiasts, making it in fact a life-transforming plant. It is not only easy to care for, maintain and shape, but also grows fast and vigorously. This makes it suitable even for beginners who wish to dab into this new and exciting hobby.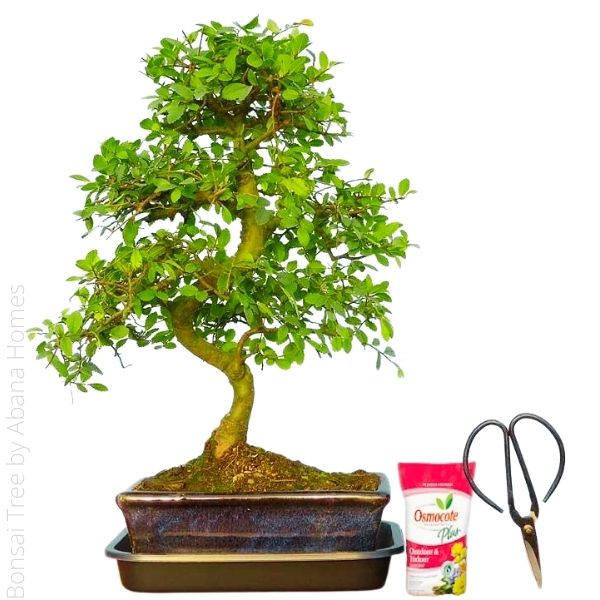 Care instructions for your Chinese Privet bonsai tree
Easy to care for, the Chinese Privet or Ligustrum bonsai tree often does well only with duly watering and fertilization. Not much fuss is required over the placement of the plant, and you will enjoy its looks and benefit for a long time to come. 
Location: Albeit fairly flexible in terms of placement, the Chinese Privet bonsai tree thrives best in ample daylight indoors. The plant should especially be placed indoors during winters.
Watering: Check the soil daily, and make sure it is kept wet or damp.
Pruning: Prune a shoot down to the first two leaves when it starts to outgrow. Basic pruning of the shoots and trimming of the roots two or three times a year is enough to maintain the shape of the plant.
Repotting: Repot the plant once every year. For best results, use a 60/40 soil in terms of aggregates to organic matter.
Fertilizer: Use of a nitrogen fertilizer twice a month during the growing season (spring) is recommended for the healthy growth of the plant and leaves. For other times of the year,  fertilizing once a month will suffice.
What do our customers have to say?
Bonsai Plants or any plant for that matter, BPO team does great work in design, health of the plants and post-sale service. I've been enjoying the association for my last 12 bonsai plants. 🙂

Impeccable packaging and delivery. I was surprised for the first time, and fall in love with their mastery in packing the plant and delivering it safe to my home. Interesting. Thank you.

True Gardening assistance. I got healthy plant and help whenever I needed through the dedicated WhatsApp channel. Not only the bonsai but also for the normal plants that you buy.

Frequently Asked Questions by customers
How difficult is my Chinese Privet bonsai tree to maintain?
The Chinese Privet bonsai tree is one of the easiest plants to maintain as an indoor bonsai tree. In fact, it requires basic care with simple straightforward instructions that we provide in the product package. Anybody can maintain the plant in their homes while thoroughly enjoying the experience.
Are the fruits on my Chinese Privet bonsai tree edible?
No, the small, black-colored berries on your Chinese Privet bonsai tree are moderately poisonous and should not be consumed. However, they pose no health risks whatsoever when lo hang from the plant for aesthetic reasons.
Where should I place my Chinese Privet bonsai tree?
It is advisable to keep your Chinese Privet bonsai tree indoors, especially during winters. Make sure to keep it near a window so it receives maximum sunlight during the day.
What fertilizer is best for my Chinese Privet bonsai tree?
Using a nitrogen fertilizer can really aid in the healthy growth of your Chinese Privet bonsai tree. You should use this fertilizer twice a month in spring and early summer, and once a month rest of the year.
u003cstrongu003eHow do I ensure a good bloom on my Jade plant during the flowering season?u003c/strongu003e
Your Jade bonsai tree will produce lovely white flowers as long as it receives good sunlight and the right amount of watering. Make sure not to use fertilizers when the plant flowers as this can result in the decay of the bloom.u003cbru003e
Additional information
| | |
| --- | --- |
| Brand | Abana Homes |
| Variety | Chinese Elm |
| Location | Outdoor Plants |
| Plant Age | 10 Years |
| Plant Size | 35 cm |
| Occasion | Anniversary, Exotic, Grand, Office, Parents |
| Pot Material | Ceramic |
Reviews (18)
Only logged in customers who have purchased this product may leave a review.
Related products
Out of stock
Rated 4.53 out of 5
(18)
₹

1,420
Ships Tomorrow