Dwarf Red Maple Bonsai Tree
Emulate the lovely-looking parks of Japan in your gardens with this beautiful and hard-to-kill dwarf Red Maple bonsai.
Exotic Red Maple tree, as a miniature and sturdy houseplant.

Famous for its unique hand-shaped, red-colored leaves with five-pointed lobes.

Upheld as a highly auspicious tree that brings home peace and serenity.

Has air-purifying properties to enhance the quality of air around you.

Popular ornamental shrub for outdoor transformation.
Out of stock
Notify me when the item is back in stock.
Description
Known for its striking red leaves that vaguely resemble human hands, the dwarf Red Maple bonsai is a great choice for your gardens. Native to the traditional lands of China, Japan, and Korea, this famous ornamental shrub has a matchless beauty stored in it.
In its dense and compact structure, the plant's dense, red foliage invokes a  pleasing sight before the eyes. In fact, it is an auspicious plant carrying enlightening energy that freshens up the surroundings where you keep it. Hardy to extreme conditions, The dwarf Red Maple bonsai makes an ideal outdoor plant for beginners and experts alike.
The plant comes potted as a healthy and beautiful structure that you can bring into your gardens for unique aesthetics. The product package also comes supplied with all needed care points for this plant.
Know your dwarf Red Maple bonsai tree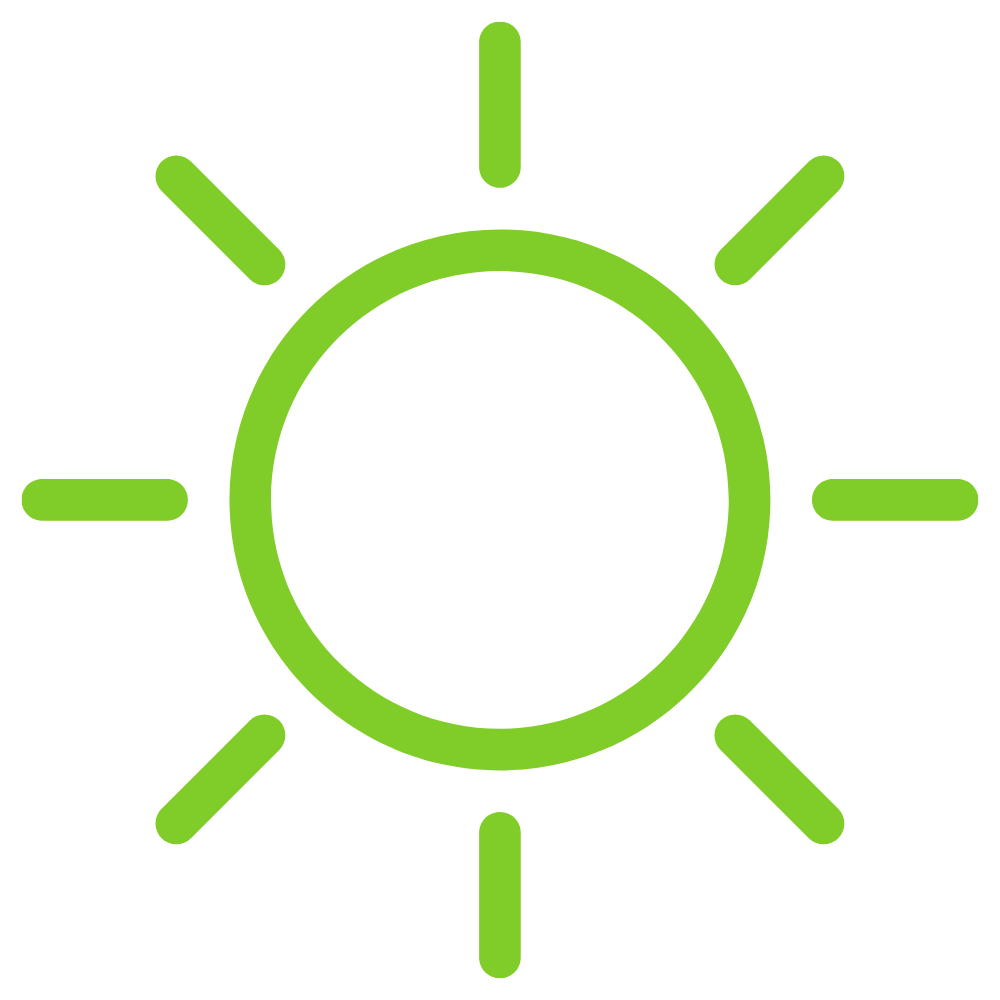 Sunlight
Bright to medium sunlight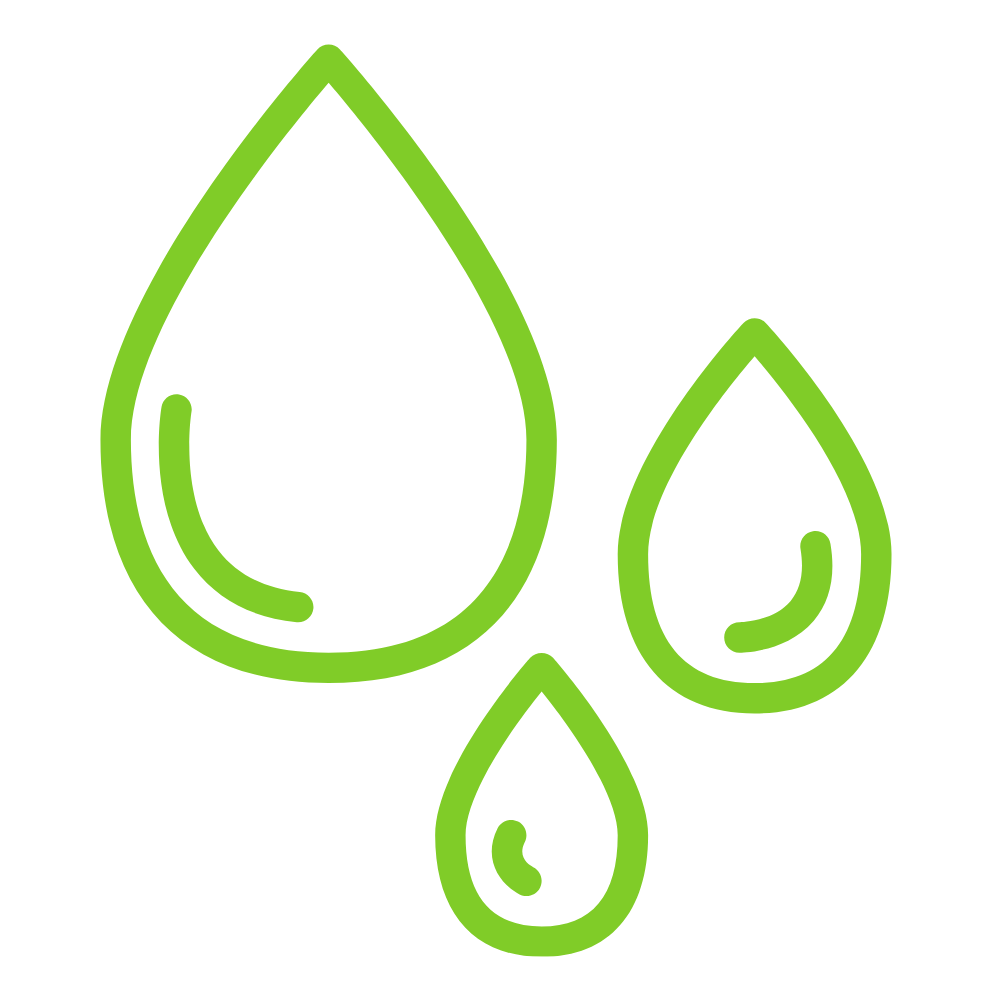 Watering
Once every day or every alternate day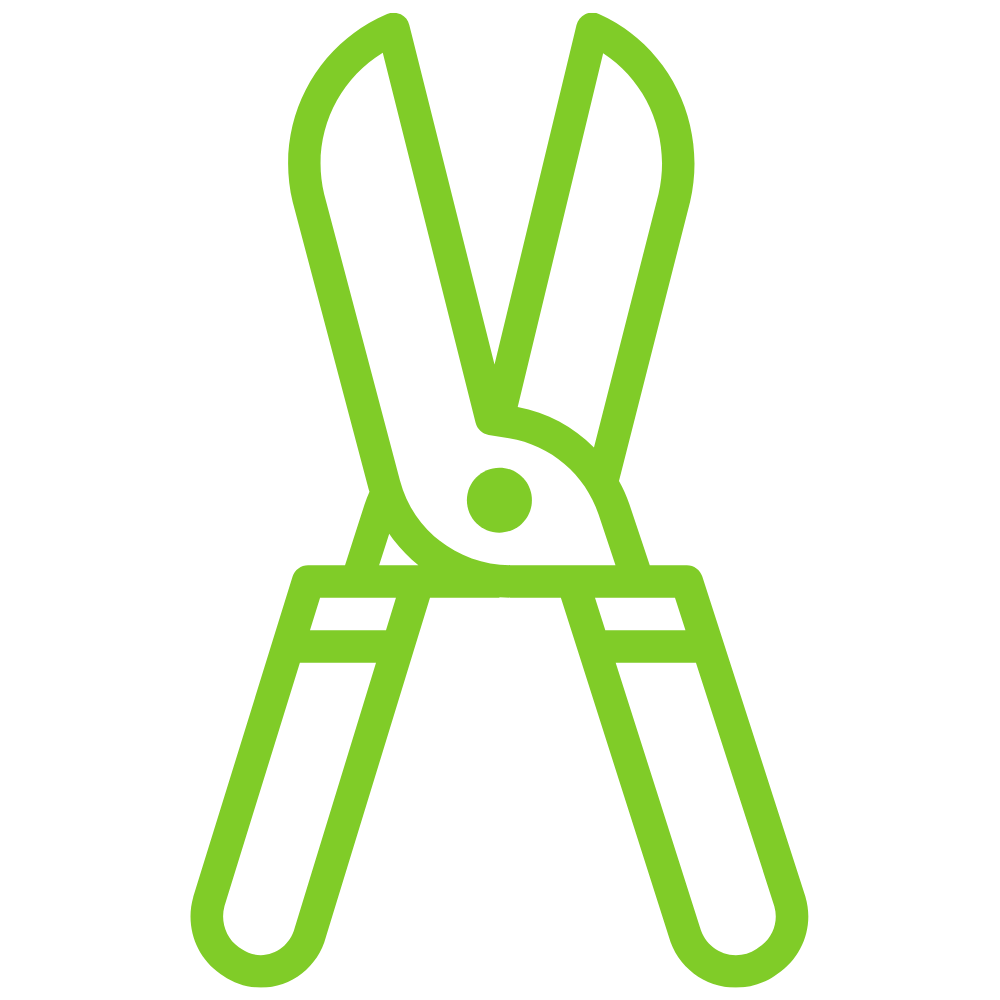 Pruning
Regular pruning during the growing season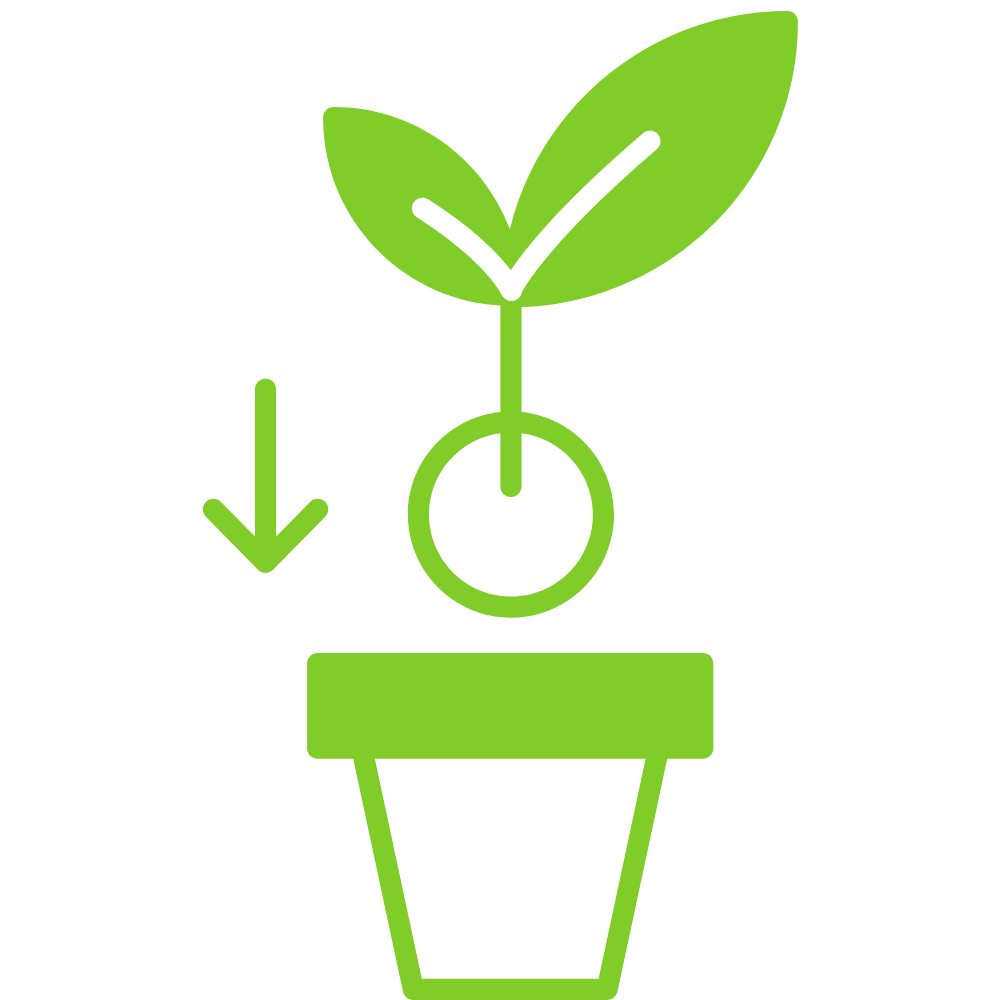 Repotting
Every 2-3 years, During spring or fall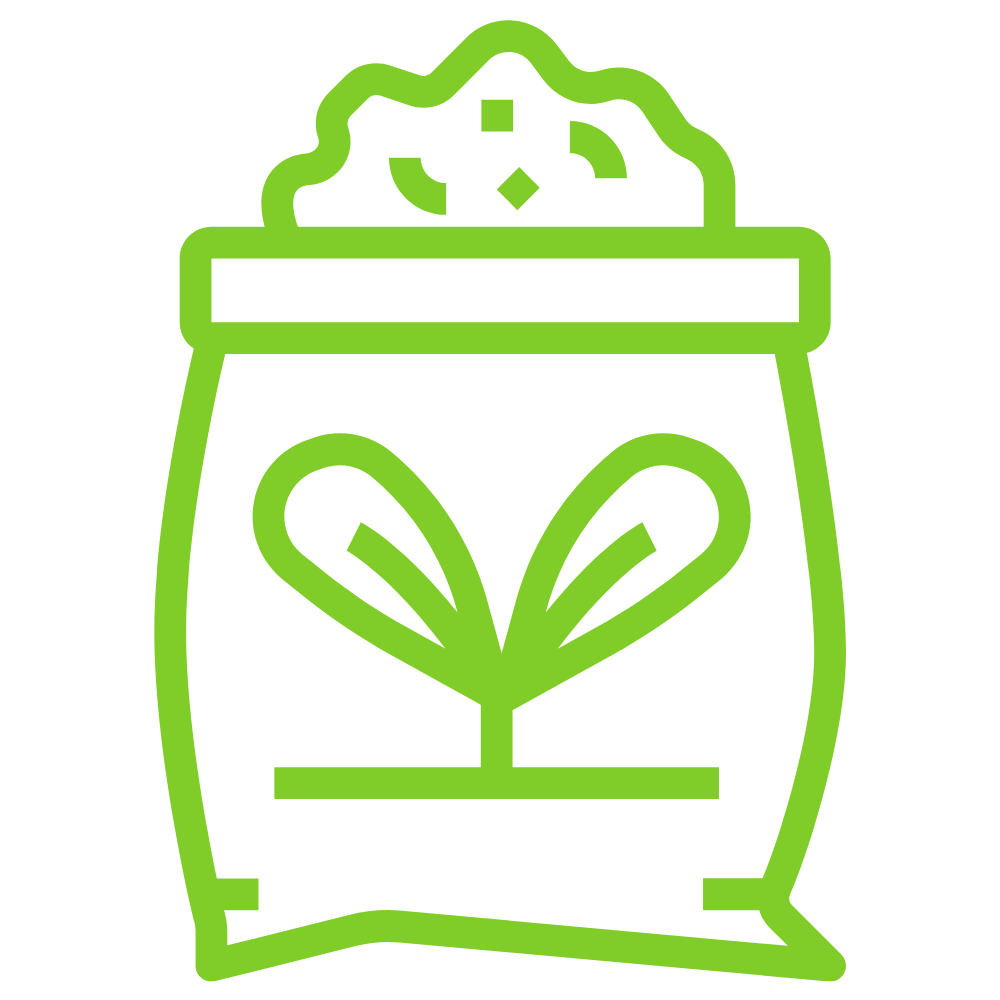 Fertilizer
Once a month during the growing season
The dwarf Red Maple bonsai has a true auspicious nature
The plant is a charming specimen of natural beauty, but it comes with a whole lot of surprising benefits. While the dwarf Red Maple bonsai can recreate the beauty of wild deciduous forests in your garden or porch, it also spreads positivity and peace all around the place it is kept. And being an excellent air-purifying plant, it cuts down the effects of pollutants, making the air purer and healthier around you.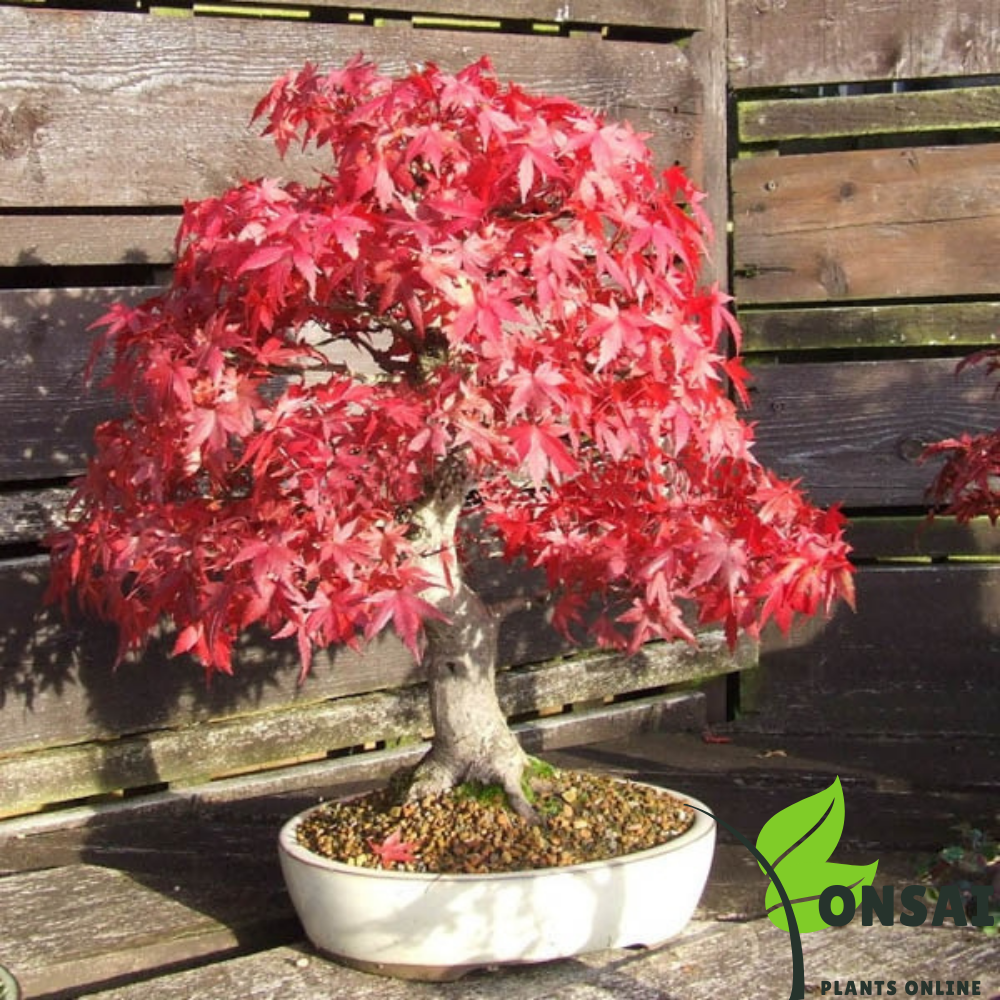 Transcend into peace with its peaceful colors
The plant has a refined structure that instantly livens up any dead spaces outdoors. It has a greyish-brown bark with dense red foliage that turns into stunning burgundy color during winters. These colors, along with the hand-shaped, lacey leaves that have five-pointed lobes, give the plant its most noteworthy attribute. 
The dwarf Red Maple bonsai also blossoms with inconspicuous, greenish-white flowers around spring. These flowers later turn into winged seeds, further adding to the plant's charm. To the homeowner's delight, the plant is easy to care for and can instantly bring the delightful essence of beautiful Japanese organic parks into your very own garden.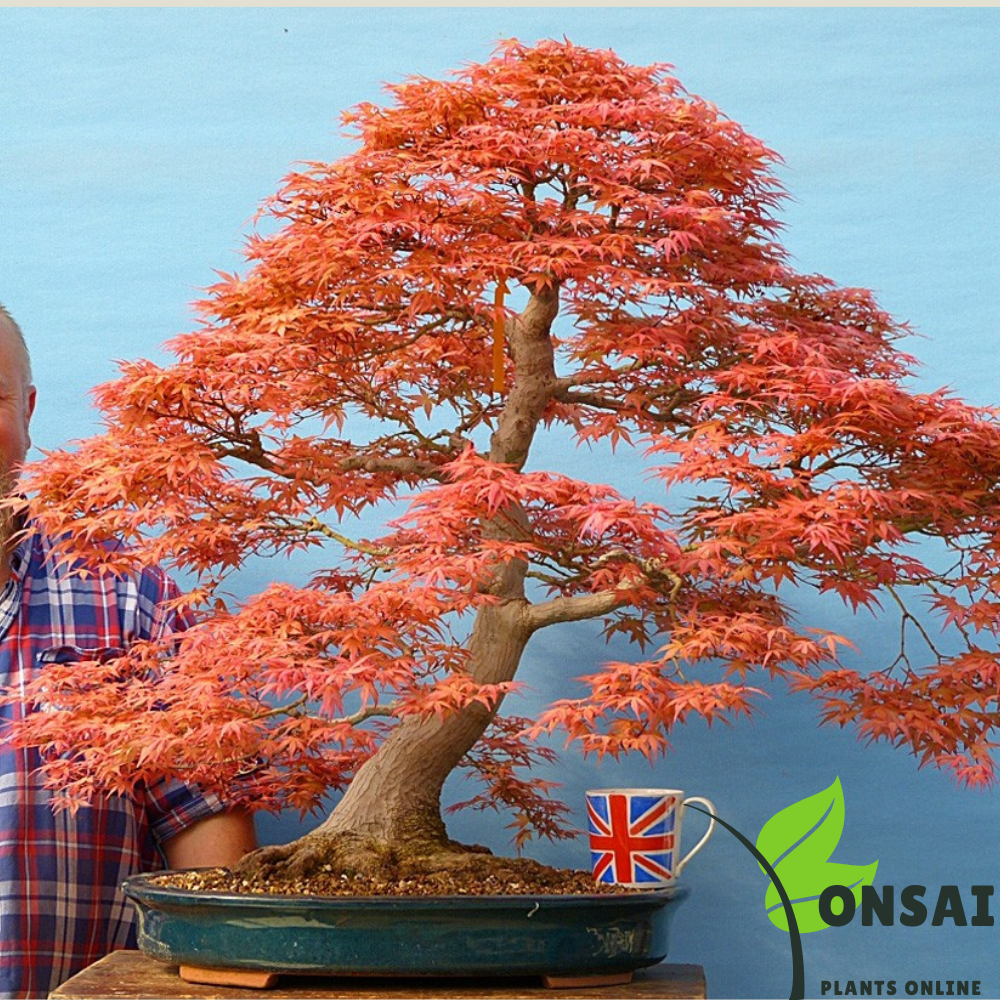 Care instructions for your dwarf Red Maple bonsai
The plant is well-trained by skillful hands and familiar with the Indian climate, making it easier to maintain than most people think. In fact, beginners will easily be able to look after this lovely plant only by following its basic care points.  
Placement

: The plant loves sunny and airy locations like gardens, backyards, and balconies. However, it is advisable to keep it under shaded outdoors to protect its leaves from getting damaged due to way too bright midday sunlight.

Watering

: Water your dwarf Red Maple bonsai once daily or on alternate days throughout the growing season. The watering frequency can be lessened during winters but make sure that the soil remains moist most of the time. 

Pruning

: Regular pruning is suggested during the growing season. Cut off the woody and matured growth first to ensure new bud production. You can also defoliate the plant every other year during summer to encourage new small leaves.

Repotting

: Repot the plant after every 2 to 3 years. This should be done during spring and while making use of a fresh pot mixing. 
What do our customers have to say?
Bonsai Plants or any plant for that matter, BPO team does great work in design, health of the plants and post-sale service. I've been enjoying the association for my last 12 bonsai plants. 🙂

Impeccable packaging and delivery. I was surprised for the first time, and fall in love with their mastery in packing the plant and delivering it safe to my home. Interesting. Thank you.

True Gardening assistance. I got healthy plant and help whenever I needed through the dedicated WhatsApp channel. Not only the bonsai but also for the normal plants that you buy.

Frequently Asked Questions by customers
How tall can the dwarf Red Maple bonsai grow?
With proper care and maintenance, the plant will ideally reach a height of 12 to 15 inches. However, you can keep it at a smaller or taller size by choosing the pot wisely while re-potting. A larger pot will encourage the plant to grow taller whereas a relatively smaller pot will help it to retain its usual size.
Can I keep this plant indoors?
Though meant for outdoors, this plant can be kept indoors as long as it is bright and airy. As it loves to receive a lot of morning sunlight, you can keep it beside a window or shaded balconies where it will get all the necessary atmospheric conditions to thrive better. 
What are the benefits of keeping a dwarf Red Maple bonsai at home?
The plant makes your garden look more beautiful. Moreover, it has been also regarded as an auspicious plant that establishes serenity in your premises other than elevating the air quality of the place.
Will this plant drop its leaves?
The plant is a member of the deciduous family and will lose some of its leaves once a year. This drop will happen in winters when the plant is taking rebirth internally, as the leaves will again sprout in spring to decorate your outdoors with their novel beauty. 
Is the plant difficult to take care of?
Not at all, as the plant is hardy and flexible against pruning and wiring. In fact, it is considered to be one of the finest bonsai options for beginners who are new to the concept of bonsai plants.
Additional information
| | |
| --- | --- |
| Brand | Abana Homes |
| Variety | Dwarf Red Maple |
| Location | Outdoor Plants |
| Plant Age | 10 Years |
| Plant Size | 35 cm |
| Occasion | Anniversary, Exotic, Grand, Office, Parents |
| Pot Material | Ceramic |
Reviews (18)
Only logged in customers who have purchased this product may leave a review.
Related products
Rated 4.35 out of 5
(18)
₹

1,500
Ships Tomorrow