Dwarf Umbrella Bonsai Tree (Dwarf Schefflera Bonsai)
Get this hardy bonsai tree as a fresh and delightful indoor plant that also produces beautiful flowers.
Has a thick and luscious canopy at the top.

Has a fleshy bark for rich and exotic aesthetics.

Ideal for creating stunning and natural aesthetics indoors.

Produces uniquely and brightly colored flowers with good care.
Description
The plant is a live and healthy Dwarf Umbrella or Schefflera bonsai that is grown and trained for keeping indoors. You can place it in any home or office space, as it instantly adds a strong sense of beautiful natural aesthetics wherever it is placed.
This Dwarf Umbrella bonsai has a typical and healthy bark that has a fleshy appearance. Its leaves are shaped so as to form a thick canopy at the top of a dark green color that will spice up every style of interior decor.
The plant comes in a classic-styled pot with the best soil mix for it, so you can enjoy it anywhere you want. The product package is also supplied with the complete set of simplified care instructions for maintaining this beautiful Schefflera bonsai tree indoors.
Know your Dwarf Umbrella/Schefflera bonsai tree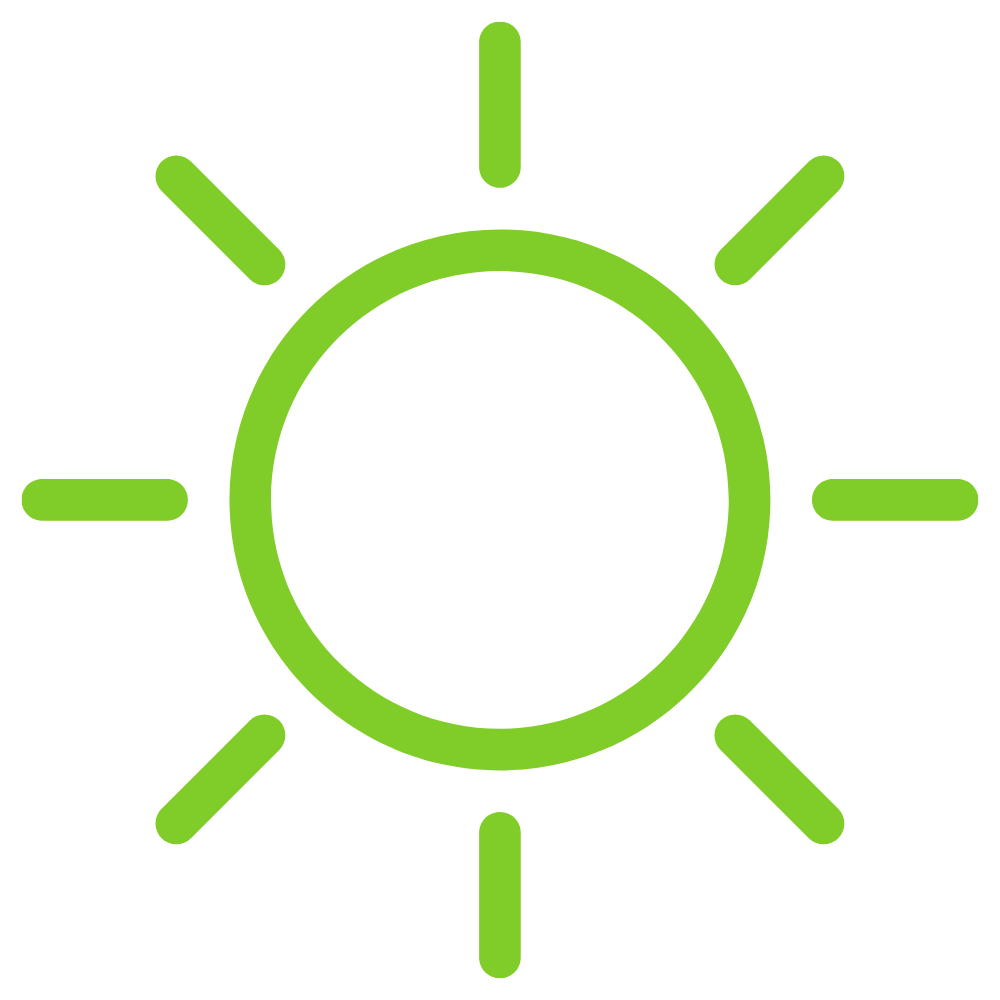 Sunlight
Well-lit indoors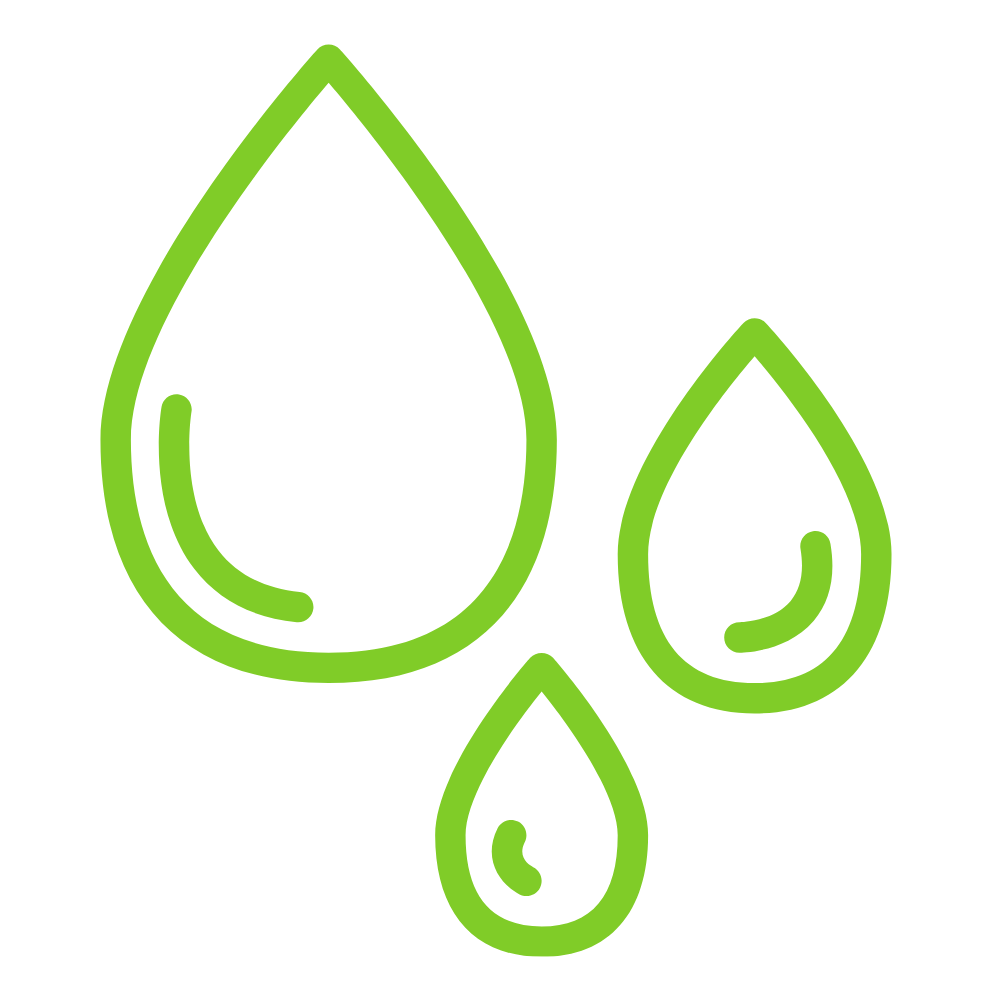 Watering
2-3 times per week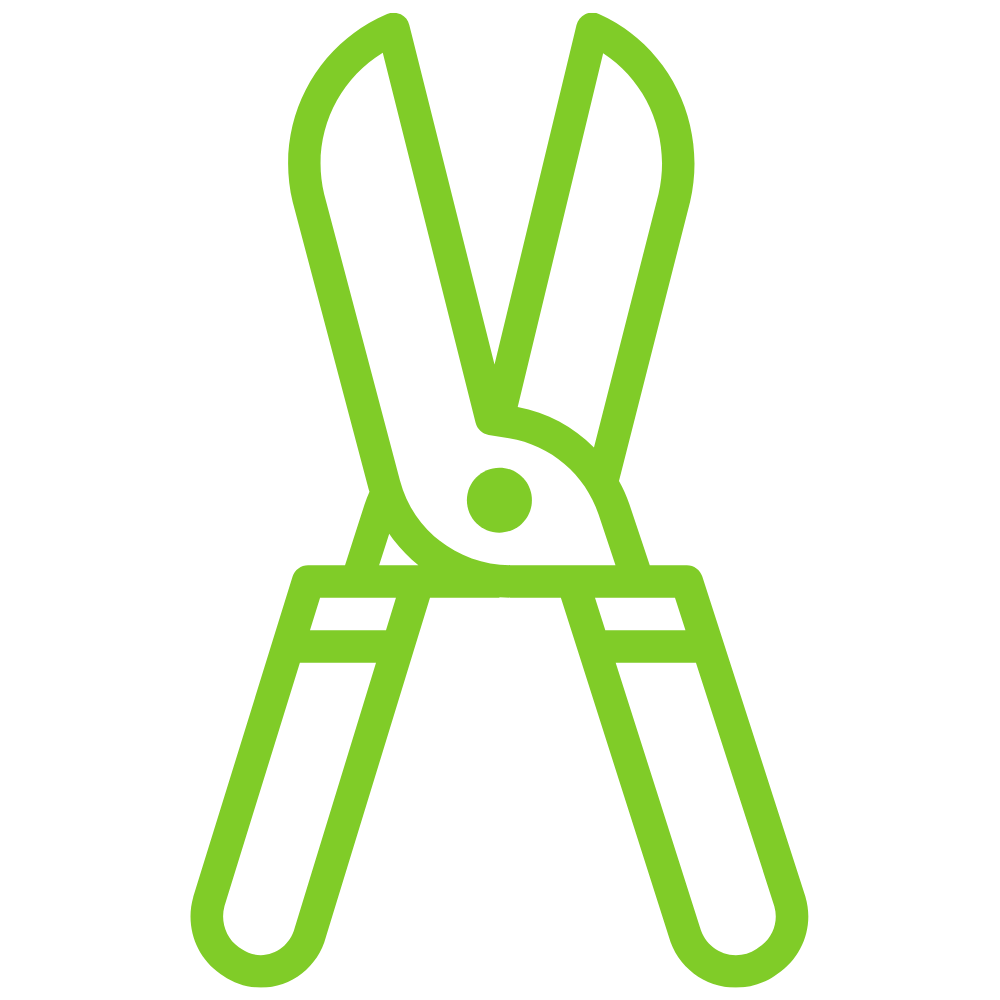 Pruning
Light pruning throughout the year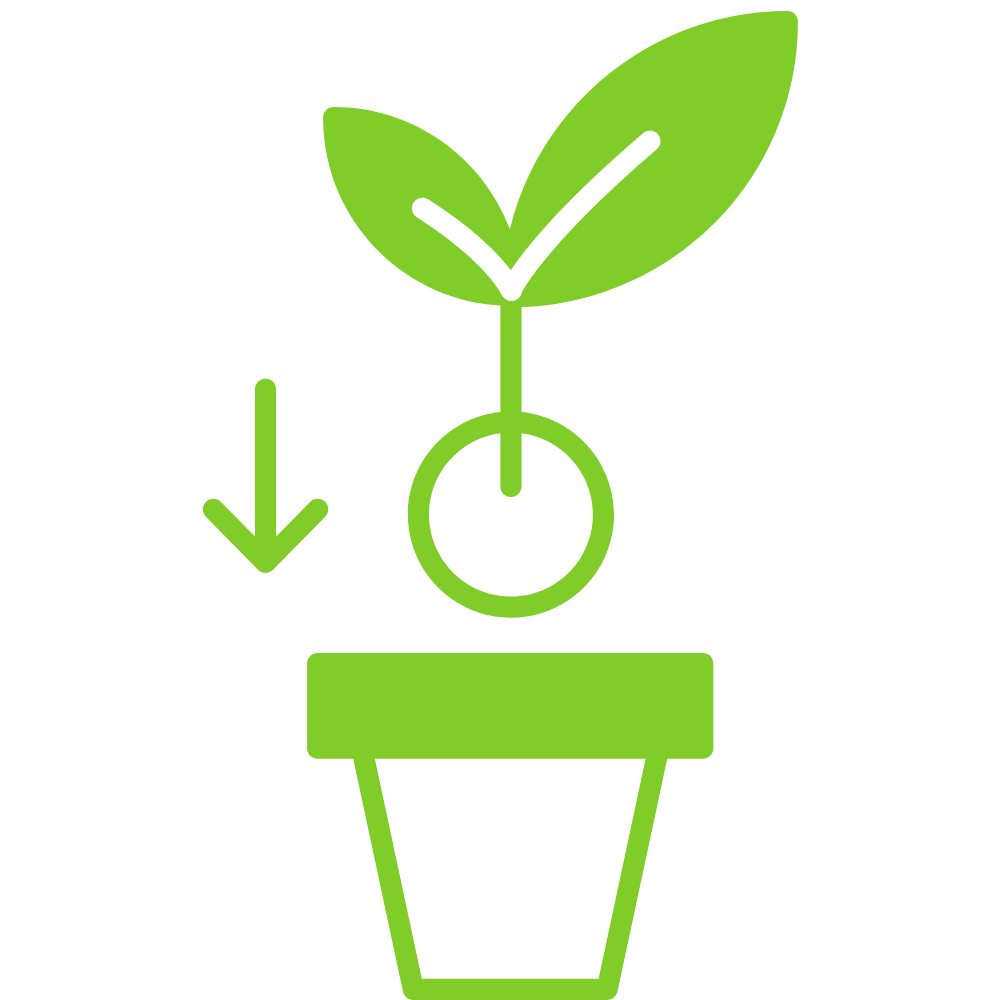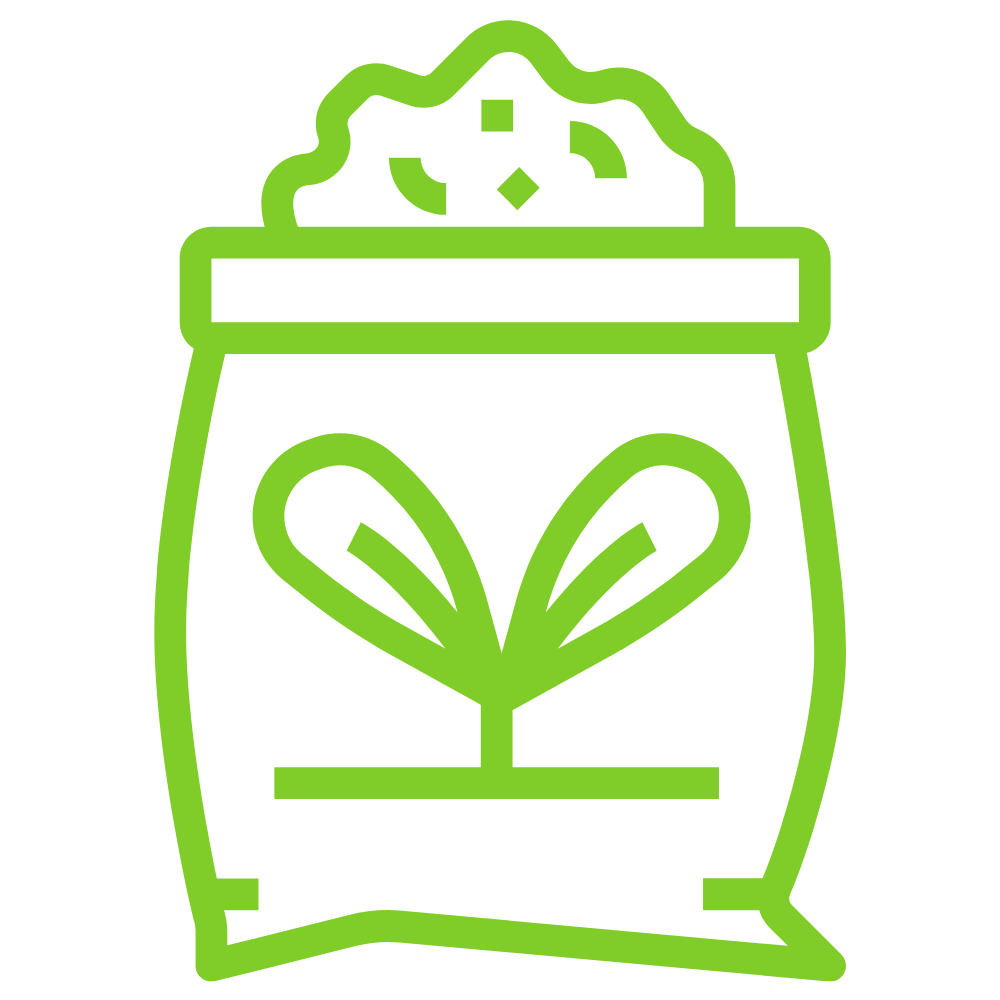 Fertilizer
Liquid fertilizer, During the growing season
Gorgeous houseplant with a luscious canopy
The plant has a fleshy bark with a lovely dark-green canopy that spreads in a naturally controlled manner. This makes it easy to maintain and a go-to option as an indoor plant for many people.
The plant's thick foliage can be used for creating beautiful forest aesthetics in indoor spaces. In fact, the Schefflera bonsai tree is a great way for to add a touch of nature to any living or office space.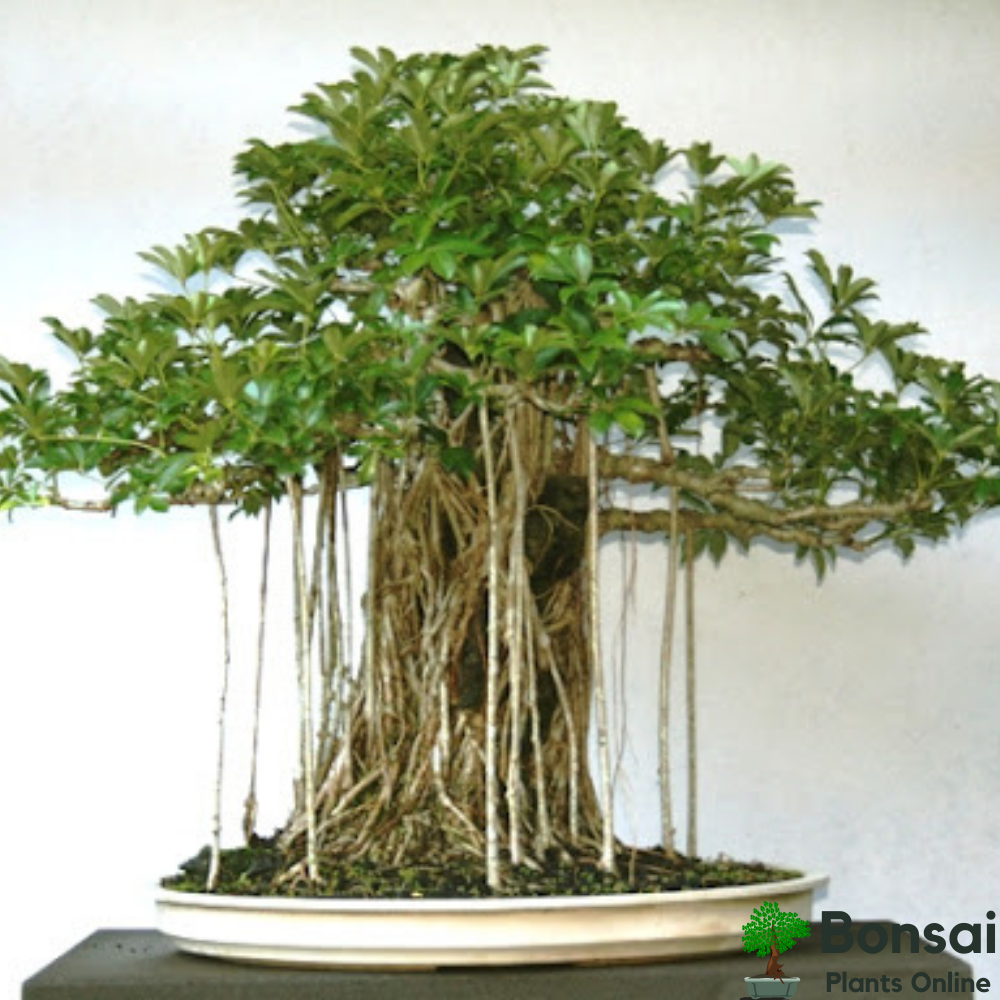 Create indoor forests with this Schefflera bonsai
As the name itself suggests, the Dwarf Umbrella bonsai has a canopy shaped like an umbrella. The fleshy bark rises to give way to a dark-green, luscious canopy made from several rounded leaves. This gives the plant a very natural aesthetic, and it is ideal for keeping in any indoor space that can use a touch of forests.
If you are looking for a live and healthy indoor plant that brings nature into your home, then this Dwarf Umbrella bonsai tree is perfect for you. The plant is a true example of how nature's gorgeous and beautiful presence can transform not just the indoor spaces but the experience of the homeowner.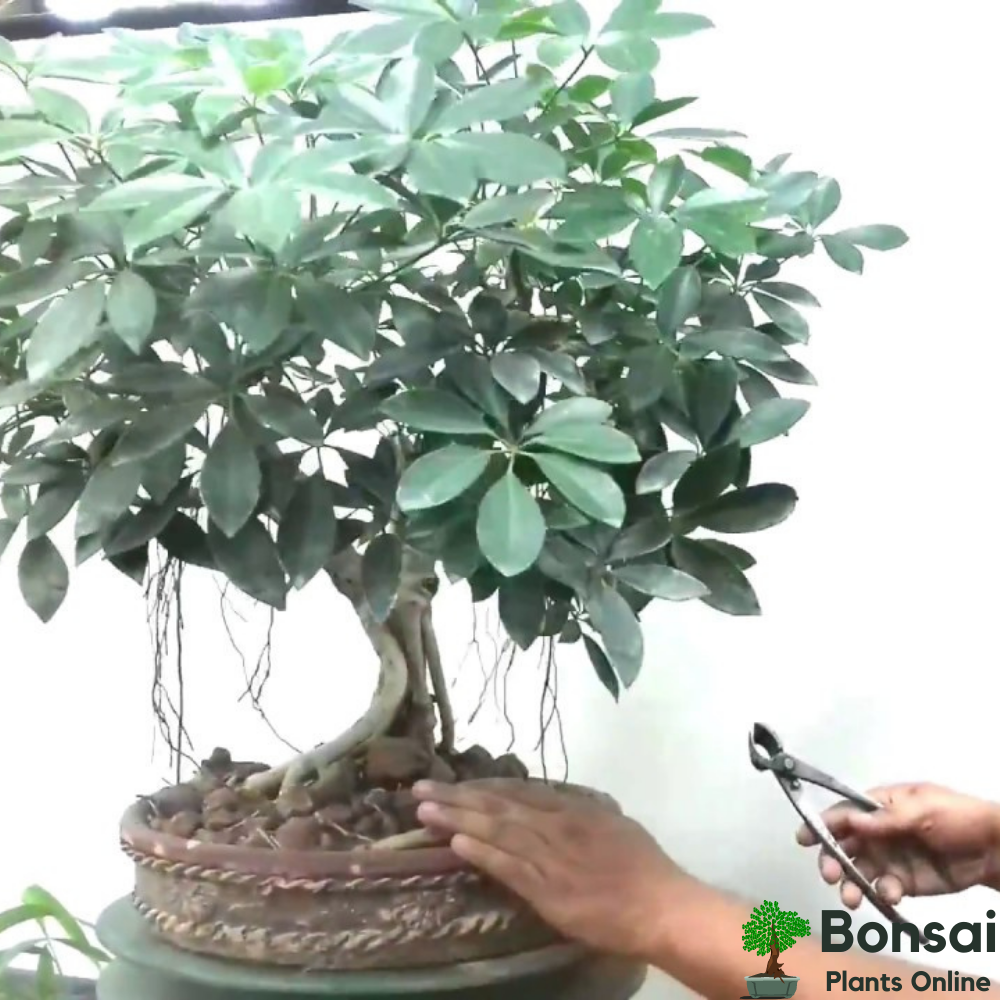 Care instructions for this Dwarf Umbrella bonsai
Due to its simple and easy-to-follow care points, the plant is recommended bonsai tree for bonsai beginners or those without a green thumb. 
Placement: It is suggested to keep your Dwarf Umbrella bonsai where it can receive maximum bright and direct sunlight throughout the year.
Watering: Make sure the soil stays moist at all times.
Pruning: The tips of shoots should be pruned regularly in order to promote branching of the plant. This pruning can be performed any time of the year.
Repotting: The plant requires reporting once after every 2 to 3 years. Being a fleshy plant, care is recommended when uprooting from the old pot to avoid damage.
What do our customers have to say?
Bonsai Plants or any plant for that matter, BPO team does great work in design, health of the plants and post-sale service. I've been enjoying the association for my last 12 bonsai plants. 🙂

Impeccable packaging and delivery. I was surprised for the first time, and fall in love with their mastery in packing the plant and delivering it safe to my home. Interesting. Thank you.

True Gardening assistance. I got healthy plant and help whenever I needed through the dedicated WhatsApp channel. Not only the bonsai but also for the normal plants that you buy.

Frequently Asked Questions by customers
How do I take care of this plant?
It is easy to care for and maintain this Dwarf Umbrella bonsai tree. By only following basic care instructions like regular watering, pruning and sunlight, the plant will in fact thrive in Indian conditions as a houseplant. For your ease and convenience, these complete instructions are going to be provided along with the product package of this Dwarf Umbrella bonsai tree.
Can I keep this plant indoors?
Yes, the Dwarf Umbrella or Schefflera bonsai tree is an indoor plant highly popular for home decor. It will instantly create a strong and beautiful sense of nature in any home or office space where it is placed. You should, however, keep the plant in spacious interiors where it receives direct sunlight, such as next to a window. 
Is the Dwarf Schefflera a flowering bonsai plant?
Yes. Even though it is not specifically bought as a flowering houseplant but instead for its foliage and natural aesthetic, your Dwarf Umbrella or Schefflera bonsai can occasionally bear flowers during the spring season. 
How can I make the canopy of this plant thicker?
In order to ensure the thicker growth of leaves on the canopy, you should pinch the new buds and the tips of growing shoots time after time. Doing this will encourage both branching and leafing of this Dwarf Umbrella bonsai.
Additional information
| | |
| --- | --- |
| Brand | Abana Homes |
| Variety | Schefflera |
| Location | Indoor |
| Plant Age | 10 Years |
| Plant Size | 35 cm |
| Occasion | Anniversary, Exotic, Grand, Office, Parents |
| Pot Material | Ceramic |
Reviews (18)
Only logged in customers who have purchased this product may leave a review.
Related products
Rated 4.29 out of 5
(18)
₹

1,599
Ships Tomorrow