European Olive Bonsai Tree
Spark up the glamour of your interiors with this lovely-shaped Carmona or Fukien Tea tree grown as a rare bonsai.
White snowy blossoms that last throughout the year.

Lustrous leaves and textured bark for an exotic look.

Comes in a beautiful plant with simplified care instructions.

Ideal for all indoor aesthetics.
Out of stock
Notify me when the item is back in stock.
Description
Widely known for its unique structure and spiritual importance, the European Olive bonsai tree adds an interesting and charming element to fill your vacant outdoor spaces. Originally belonging to the landscapes of Europe, Africa and the Mediterranean, this tree is very hardy to different weather conditions making it easy to care for even in this beautiful bonsai form.
This European Olive tree has an unusually compact structure which will be a subject of astonishment and wonder. The small flowers of a yellowish-white color are draped with luscious green olives to add up to the elegance of this European Olive bonsai tree. The plant is definitely an instant way to transform your garden into a mini-paradise.  
Know your European Olive bonsai tree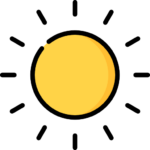 Sunlight
Full bright sunlight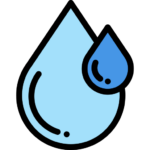 Watering
Water every time the soil runs dry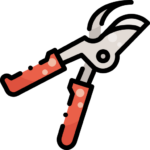 Pruning
Gradual pruning during late winter or spring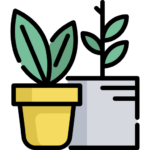 Repotting
Every two to three years, During spring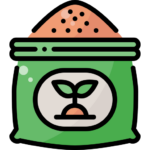 Fertilizer
Organic fertilizer, Once a month during growing season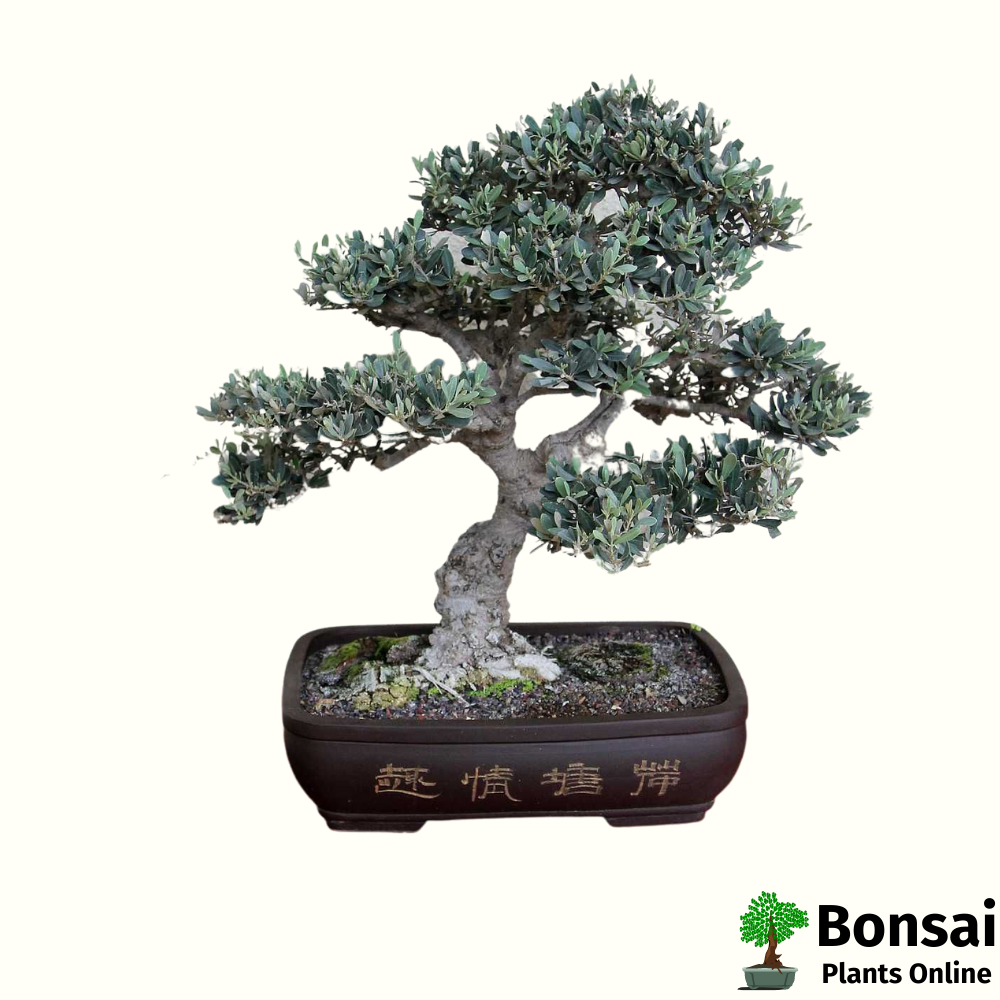 The European Olive bonsai tree is a bringer of peace
European Olive trees are the living symbols of love, peace and friendship. In a beautiful bonsai form, it is known to spread positivity all around no matter where it is placed.
The plant's bright green foliage adorned with enticing flowers and olives make for a lively appearance overall. In fact, it envisions a delightful structure that looks no less like a crown decorated with flowers.
Sturdy and tolerant to hostile conditions, it is easy to care for and instantly escalates the visual appeal of your gardens with incomparable beauty.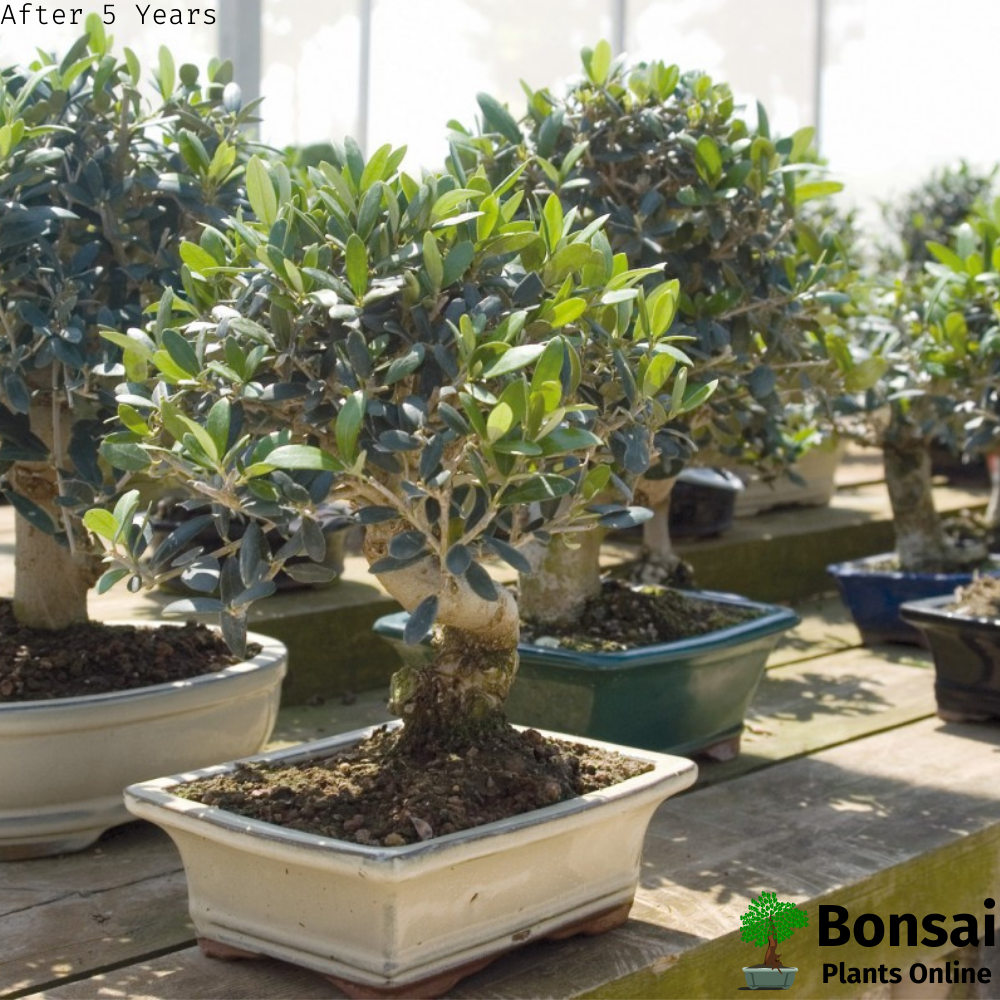 Also bring captivating looks into your garden
The European Olive bonsai tree captivates all with its unique and compact structure that gives an awe-inspiring feeling of nature existing on a miniature scale in your very own garden or porch. The plant also adds an ancient feel to the style of your garden or porch.
More than just a stunning addition to your collection of houseplants, this European Olive bonsai tree also makes for a fun and easy start to bonsai-making. The beautiful structure of the plant and the fruits of olive that can actually be consumed serve a further rewarding purpose to anybody owning this European Olive bonsai tree. You never know when you will fall in love with bonsai trees after keeping the European Olive bonsai tree in the outdoor spaces of your home or office.
The plant showcases a lovely bark with a rough deadwood texture. This will reflect a sense of wisdom all around while sitting in your garden. Moreover, the shiny olive fruits, the small, cute-looking flowers, and the lush green foliage will bring the wild Mediterranean landscapes directly to your home. With its soothing and peaceful looks, the European Olive bonsai tree is truly a life-transforming houseplant to have.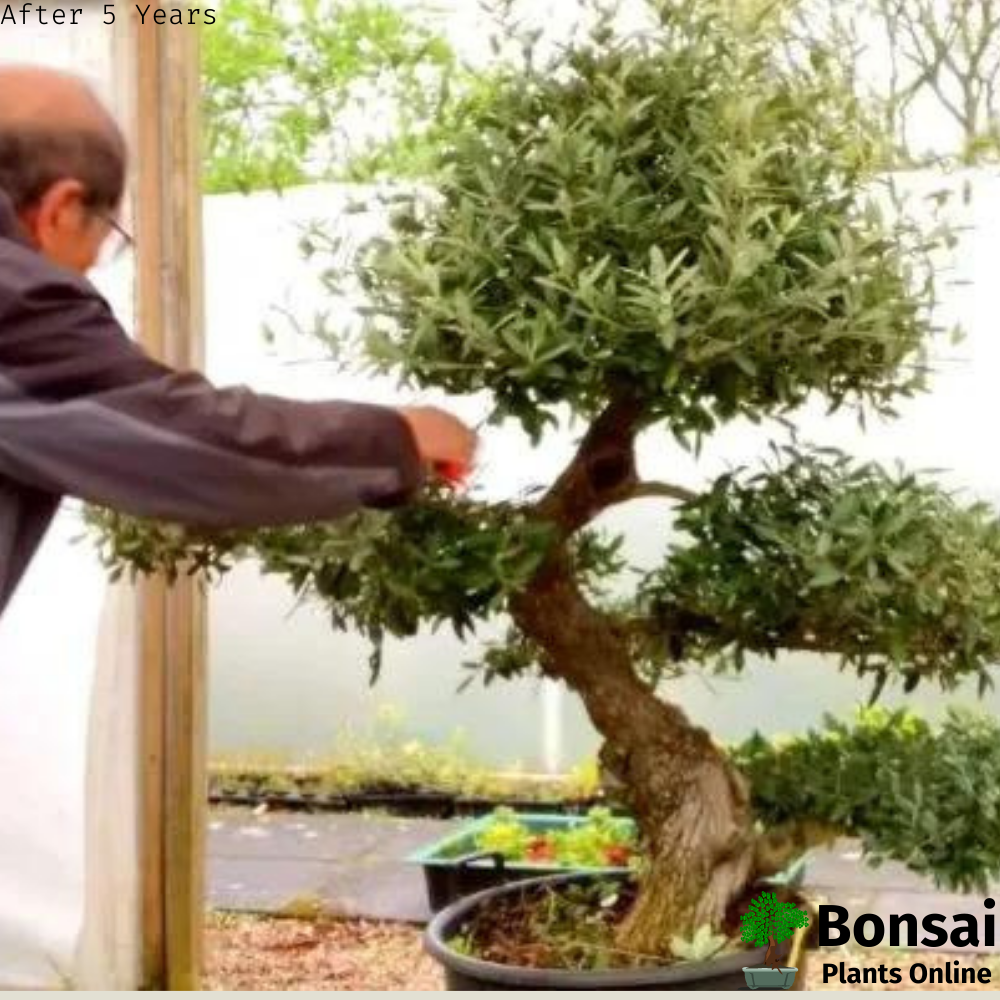 Care instructions for your European Olive bonsai tree
This lovely bonsai is relatively easy to care for and doesn't require any expensive treatment. Just a little pampering and some simple caring practices, and your European Olive bonsai tree will keep flourishing in the utmost beauty.
Location: The plant loves bright sunlight, which should be available for at least 6 hours a day. Thus, bright and well-aerated spots like gardens, porch or open balconies are ideal places to keep the European Olive bonsai tree.
Watering: Water only when the soil starts to dry out slightly. Do not overwater the European Olive bonsai tree, and avoid waterlogging.
Pruning: The plant needs to be pruned regularly in order to retain its health and size. Prune your tree in late winter or in spring for the best results.
Repotting: Repot it every two to three years during spring and remove one-third of the roots during repotting.
What do our customers have to say?
Bonsai Plants or any plant for that matter, BPO team does great work in design, health of the plants and post-sale service. I've been enjoying the association for my last 12 bonsai plants. 🙂

Impeccable packaging and delivery. I was surprised for the first time, and fall in love with their mastery in packing the plant and delivering it safe to my home. Interesting. Thank you.

True Gardening assistance. I got healthy plant and help whenever I needed through the dedicated WhatsApp channel. Not only the bonsai but also for the normal plants that you buy.

Frequently Asked Questions by customers
How tall will this European Olive bonsai tree grow?
Ideally, the plant can grow up to 2 to 3 feet tall. However, you can make sure the plant grows taller or shorter than that as per your needs, by choosing the pot size wisely during repotting. Choosing a larger pot would result in the European Olive bonsai tree achieving a greater height.
Are the olive fruits from this tree edible?
Yes, you can eat the olives off of your very own European Olive bonsai tree. Just make sure they aren't raw, as unripe olives are bitter in taste and are only consumed after fermentation or soaking in water overnight. If you feel adventurous enough, you can even try out the olives for their oil used in cooking. 
Does it also bear flowers then?
Yes, this is a flowering bonsai tree. The plant blossoms every year during spring season with attractive and small flowers of a white, yellowish color. In fact, these flowers on your European Olive bonsai tree will give your outdoor spots an almost ethereal feel.
What kind of fertilizer does this European Olive bonsai tree require?
This bonsai tree doesn't require any sort of special feeding. A low-concentrated liquid fertilizer every week or a strong organic fertilizer once every four weeks during the growing seasons makes for an ideal feeding pattern. Avoid feeding the plant outside of its growing season.
Is it difficult to take care of this European Olive bonsai tree? 
Not at all, as it is a tolerant and sturdy plant. In fact, being easy to care for, it is a recommended bonsai plant for beginners. Even those without a green thumb can easily take good care of this European Olive bonsai tree by following the basic care instructions provided in the product package.
Additional information
| | |
| --- | --- |
| Brand | Abana Homes |
| Variety | Chinese Elm |
| Location | Outdoor Plants |
| Plant Age | 10 Years |
| Plant Size | 35 cm |
| Occasion | Anniversary, Exotic, Grand, Office, Parents |
| Pot Material | Ceramic |
Reviews (18)
Only logged in customers who have purchased this product may leave a review.
Related products
Out of stock
Rated 4.53 out of 5
(18)
₹

1,420
Ships Tomorrow