Ficus Panda Bonsai
Get this top-choice Ficus panda bonsai for indoor spaces that combines a thick and gnarly bark with its dense dark-green foliage.
Healthy indoor plant that replicates nature's beauty on a miniature scale.

Has a thick and rough-textured bark for highly exotic looks.

Glossy dark-green leaves of oval shape give it a shiny appearance.

Highly suitable bonsai plant for beginners and pros alike.
Out of stock
Notify me when the item is back in stock.
Description
This plant is truly a live and complete version of nature existing in a compact and miniature form. This Ficus panda bonsai combines a beautifully rough-textured bark with a thick growth of dark-green oval-shaped leaves. With a robust and healthy structure, it is trained and potted in a beautiful pot so that you can enjoy its beautiful looks indoors easily.
The product encapsulates rich aesthetics and charm in its artistic trunk and lustrous foliage. It is easy to care for even for people new to gardening or without a green thumb. Care instructions are provided in the product package so that you can enjoy its exotic and natural aesthetics inside your home easily and for a long time.
Know your Ficus panda bonsai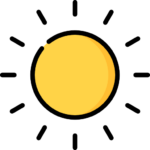 Sunlight
Well-lit indoors, In shade/semi-shade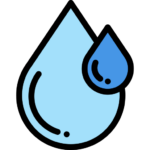 Watering
Every time the soil runs dry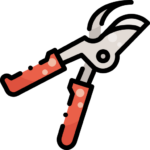 Pruning
Regular pruning throughout the year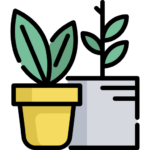 Repotting
Every 2 years, During spring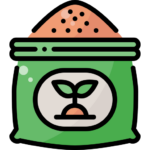 Fertilizer
Organic fertilizer, Once a month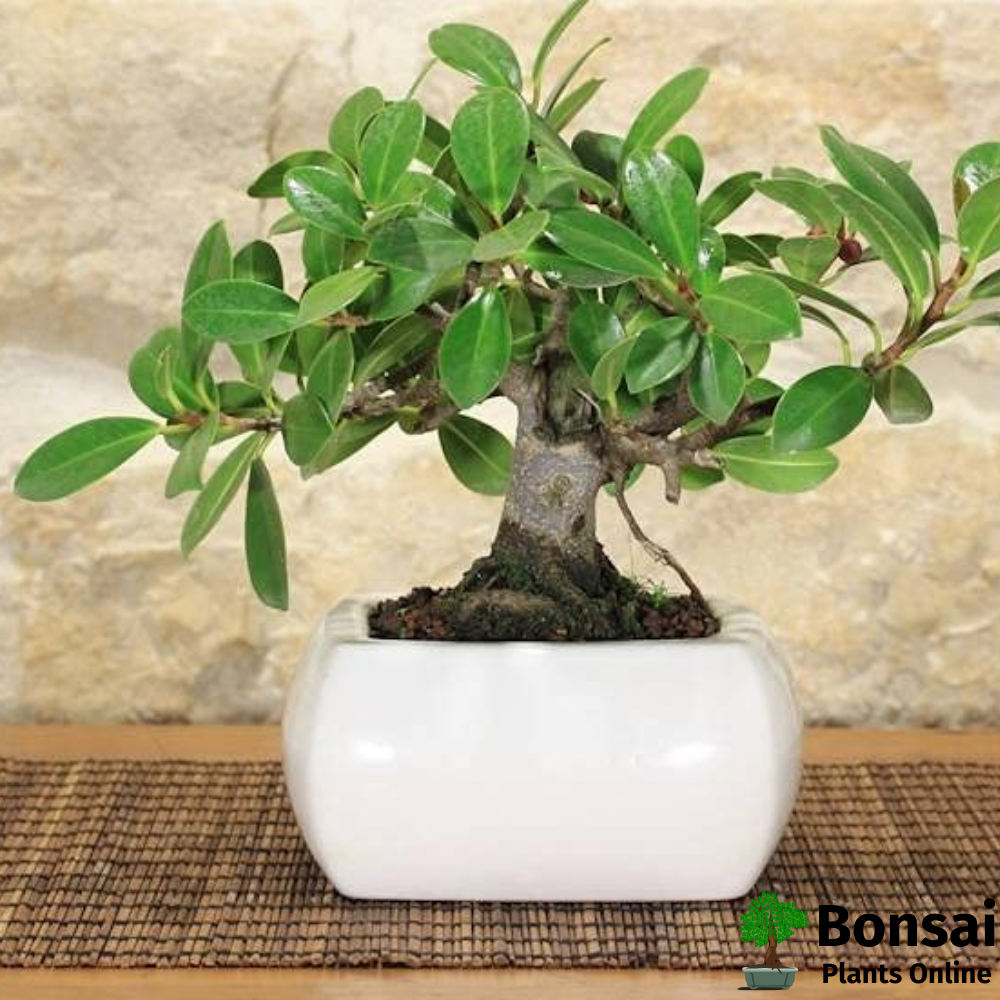 Outstanding beauty of the Ficus panda bonsai
The Ficus panda bonsai is renowned for its distinctive and lovely size. Most sought-after for its evergreen beauty, the plant is also loved for its ease of maintenance.
With a thick trunk and a dense green canopy on top of it, the Ficus panda bonsai resembles a mature tree except on a miniature scale that you can keep indoors. It is popularly used for decorating home and office spaces with natural beauty, uplifting the mood and spirit of the spot wherever you place it.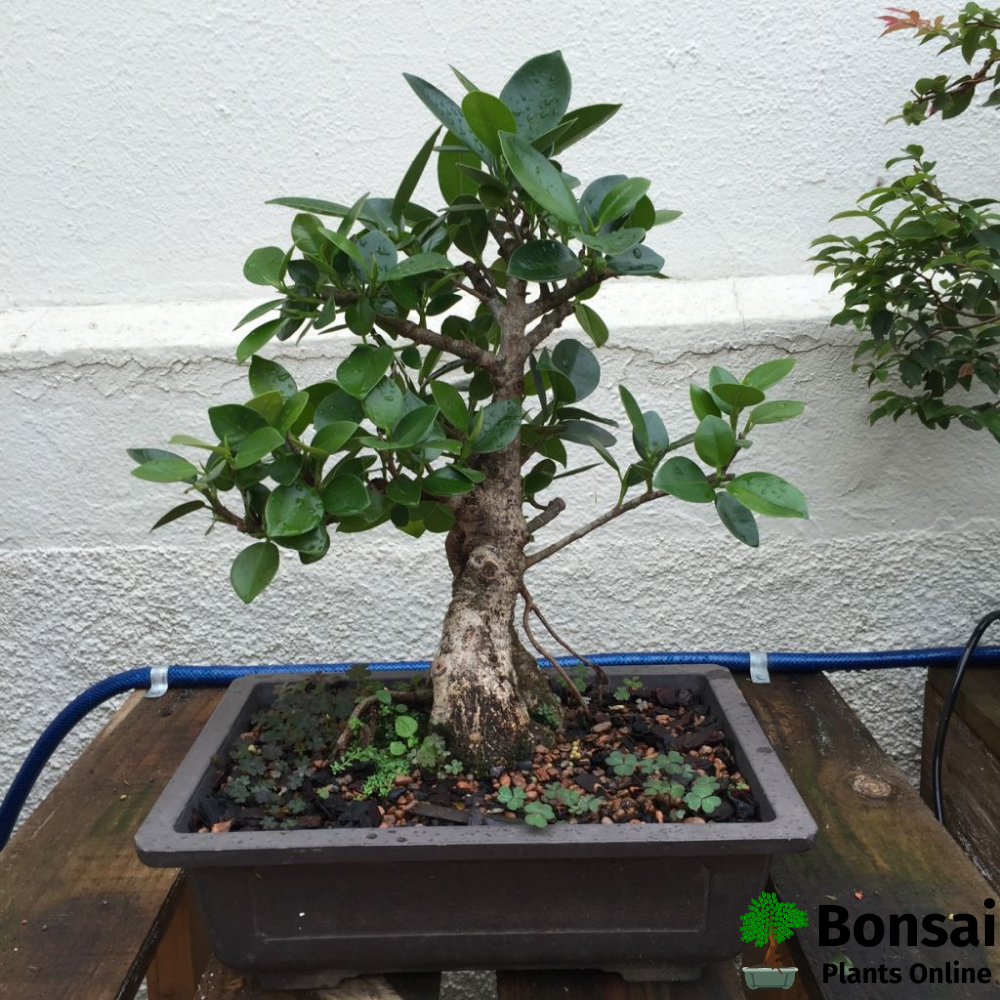 Bring a rich taste of nature indoors
This enchanting plant is well-loved by homeowners for its beginner-friendly nature. It has a single thick trunk that is rounded with reddish-grey hues, representing wisdom and maturity inside your home. The Ficus panda bonsai produces golden-greenish young leaves that later turn to a rich, dark green color. Altogether the tree creates a highly exotic contrast of healing colors and instantly elevates the visual appeal of your home or office.  
Care instructions for your Ficus panda bonsai
The Ficus panda is a tolerant bonsai and adjusts perfectly with the Indian climatic conditions. However, you will be needing to follow some basic care instructions that will help the plant to stay healthy and happy.
Location: As it is an indoor plant, it'd be ideal for the plant to be kept indoors beside a window, shaded balconies, or verandas so that it enjoys the maximum amount of indirect sunlight.
Watering: Water the plant when the soil runs dry. Try to keep the soil moist all the time but do not overwater.
Pruning: The plant can be pruned regularly throughout the year. It will help the plant to encourage new growth while retaining its lovely size. 
Repotting: Repot the plant every 2-3 years during spring. Prune the roots properly before repotting and keep the plant in a shady area for 2-3 days after pruning.
What do our customers have to say?
Bonsai Plants or any plant for that matter, BPO team does great work in design, health of the plants and post-sale service. I've been enjoying the association for my last 12 bonsai plants. 🙂

Impeccable packaging and delivery. I was surprised for the first time, and fall in love with their mastery in packing the plant and delivering it safe to my home. Interesting. Thank you.

True Gardening assistance. I got healthy plant and help whenever I needed through the dedicated WhatsApp channel. Not only the bonsai but also for the normal plants that you buy.

Frequently Asked Questions by customers
How tall will this Ficus panda bonsai tree grow?
The ideal height of this indoor plant will not exceed more than 2-3 feet but can be also kept at a smaller size by choosing the pot size wisely while repotting. A smaller or regular-sized pot will cause the Ficus panda bonsai to keep its usual size while a larger pot would result in its taller growth.  
Is it hard to maintain this Ficus panda bonsai indoors?
No, not at all. This plant is very sturdy and suitable for growing in Indian weather. Apart from that, it has already acquired the pot culture elegantly and is a well-trained bonsai. And anyone with basic knowledge of gardening will be able to keep it indoors without worrying about its care. 
Where can I keep this Ficus panda bonsai?
Meant for indoors, your Ficus panda bonsai will look good anywhere in the house though it is suggested to keep it beside a window or shaded balconies and porch to provide it with enough sunlight and aeration.
Does it require repotting?
The Ficus panda bonsai is a humid-loving plant and requires to be kept in a moist place. To ensure that it enjoys the perfect amount of humidity, you can mist your plant occasionally or put the pot into a humidity tray which will keep the surroundings moist enough.
Does it need any specific fertilizer to maintain the glossiness of the leaves?
One of the best things about bringing this Ficus panda home is that it doesn't require any special fertilizer for its maintenance. Rather any organic fertilizer once a month during the growing period will keep your plant healthy and thriving. 
Additional information
| | |
| --- | --- |
| Brand | Abana Homes |
| Variety | Ficus |
| Location | Indoor |
| Plant Age | 10 Years |
| Plant Size | 35 cm |
| Occasion | Anniversary, Exotic, Grand, Office, Parents |
| Pot Material | Ceramic |
Reviews (18)
Only logged in customers who have purchased this product may leave a review.
Related products
Out of stock
Rated 4.41 out of 5
(18)
₹

2,599
Ships Tomorrow