Ivy Bonsai Tree
₹3,599
Grow your own magical and mystic piece of nature indoors through this beautifully shaped and pre-sculpted Ivy bonsai tree.
Has a woody structure with eye-pleasing aesthetics.

Showcases beautiful leaves on a well-shaped canopy.

Ideal for creating mystic or magical vibes indoors.

Flowers beautifully in the autumn season.

Comes in a beautiful pot that complements its looks.
Description
Growing in its natural form throughout Europe, Ivy brings a special charm when grown as a bonsai. This live and healthy Ivy bonsai tree grows wide, spreading with green arms that will liven up all kinds of interiors. Its woody structure and charming spread are capable of filling life in every spot the plant is placed. This Ivy bonsai tree has been expertly shaped to its form by bonsai professionals and will come in a beautiful pot that complements the look of the plant.
Know your Ivy bonsai tree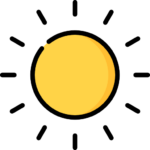 Sunlight
Well-lit indoors, In shade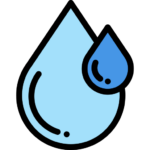 Watering
Keep the soil moist especially during summer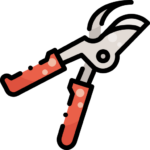 Pruning
Hard pruning during Spring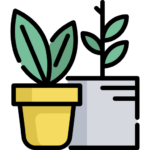 Repotting
Every two to three years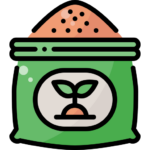 Fertilizer
Liquid fertilizer, Twice a month during the growing season
Ivy bonsai tree as a life-transforming plant
Ivy is a prominent plant in lore and culture throughout Europe and the world. It also has a beautiful and magical presence as an indoor bonsai plant. In fact, the Ivy bonsai tree is often regarded as the plant of immortality or eternal life.
While the regular Ivy is a climber plant, its bonsai form showcases a woody and unique appearance with soothing vibes. However, its fast-growing and flexible branches can be shaped into various form easily even by beginners. This makes the Ivy bonsai tree is a great choice for people who wish to try out the rich and enjoyable experience of keeping a bonsai tree indoors.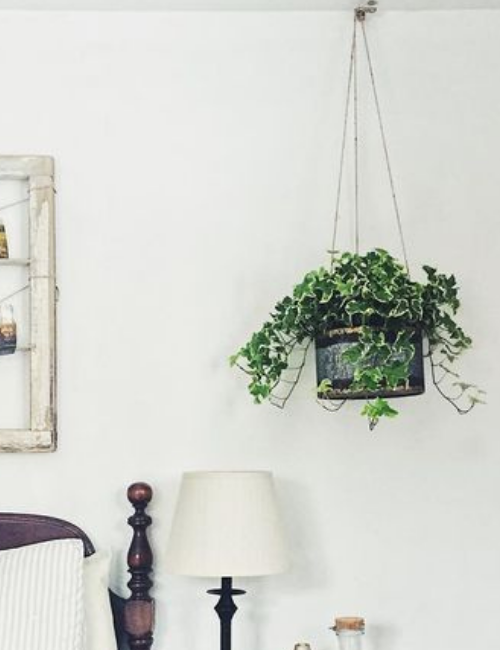 How the Ivy bonsai tree transforms your interiors
With a woody structure that is flexible yet well-shaped, this Ivy bonsai tree shows an enchanting and alluring appearance. The plant appears very inviting, and can be used to create a welcoming feel in any interior space. In fact, the Ivy bonsai tree is often used for an attractive look next to tavern signs.
Its mystic and alluring appearance looks extra special when the Ivy bonsai tree blooms with pretty flowers every autumn. For this reason, the Ivy bonsai tree will go great to add a mystic and natural touch to any spacious and well-lit living room or bedroom, or even office spaces. It is truly a plant of eternal life, as its rich and luscious spread will bring life and beauty to your interiors throughout the year.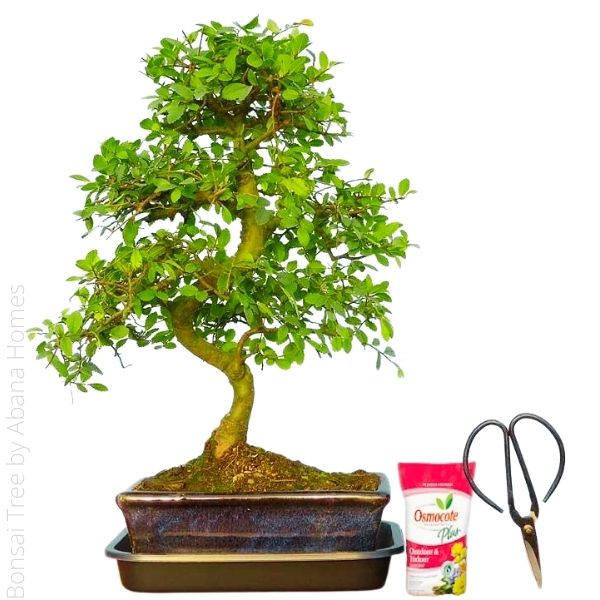 Care instructions for your Ming Aralia bonsai tree
Being a fast-growing climber plant in its natural form, the Ivy bonsai tree is easy to care for and maintain with just a simple set of care instructions in mind.
Location: Being an indoor houseplant, your Ivy bonsai tree thrives in shade where it can enjoy indirect sunlight.
Watering: Daily watering is needed, followed by less frequent watering in winters.
Pruning: Hard pruning can be done throughout the growth period for shaping or sizing the Ivy bonsai tree. Remove any dead foliage from time to time.
Repotting: The plant should be repotted after every two years, preferably in Spring or early Autumn. Use an alkaline soil mix for repotting the Ivy bonsai tree.
Fertilizer: Use a liquid bonsai fertilizer every two weeks during the growing period for the healthy and beautiful growth of your Ivy bonsai tree.
What do our customers have to say?
Bonsai Plants or any plant for that matter, BPO team does great work in design, health of the plants and post-sale service. I've been enjoying the association for my last 12 bonsai plants. 🙂

Impeccable packaging and delivery. I was surprised for the first time, and fall in love with their mastery in packing the plant and delivering it safe to my home. Interesting. Thank you.

True Gardening assistance. I got healthy plant and help whenever I needed through the dedicated WhatsApp channel. Not only the bonsai but also for the normal plants that you buy.

Frequently Asked Questions by customers
Where should I keep this Ivy bonsai tree?
The Ivy bonsai tree is an indoor plant, meaning it will go great in your living room, balconies and office spaces. The plant performs excellently in indirect sunlight, making it perfect for keeping as a houseplant.
How do I take care of this Ivy bonsai tree?
Taking care of your Ivy bonsai tree s easy because it is similar to the maintenance of any other houseplant. As long as proper sunlight, watering and other plant needs are met, the Ivy bonsai tree will show a long and healthy life decorating your home.
Why is the Ivy bonsai tree so famous in pop culture?
Often associated with mystic vibes and ancient gods of Greek and Norse mythology, the Ivy plant is a highly relevant plant historically. It was even used as a healing plant for those suffering from whooping cough and other illnesses. In modern times, you can often find the Ivy plant taking forward that tradition and decorating tavern signs and interior spaces of homes and offices.
Will it be difficult to control its growth indoors since it is a climber plant.
Not at all, because despite being a climber plant, it has a woody structure that is shaped and trained for being kept indoors. In fact, your Ivy bonsai tree is an easy maintenance houseplant, as it is difficult for homeowners to go wrong when pruning the plant for maintaining its shape and size indoors. You can place it anywhere as the Ivy bonsai tree only requires indirect sunlight.
Chinese Elm Bonsai Tree 12 Yrs - Bonsai Plants Online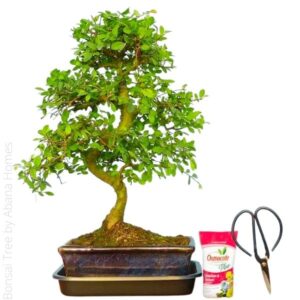 Enliven vacant spaces outdoors with this beautiful and classic tree in miniature form. Graceful tree in a ceramic pot. Robust built, strong and sturdy. Reaching 35 cm in height. Ideal for your porch, verandah or garden.
Product Brand: Abana Homes
Product Currency: INR
Product Price: 1299
Price Valid Until: 2022-03-31
Product In-Stock: InStock
Additional information
| | |
| --- | --- |
| Brand | Abana Homes |
| Variety | Chinese Elm |
| Location | Outdoor Plants |
| Plant Age | 10 Years |
| Plant Size | 35 cm |
| Occasion | Anniversary, Exotic, Grand, Office, Parents |
| Pot Material | Ceramic |