Juniper Bonsai Tree In Black Ceramic Pot – 4 Yrs Old
Bring the enchanting landscapes of coniferous forests home with this beautiful and cascading Juniper bonsai tree.
Well-trained Juniper bonsai plant of a cascading appearance.
Easy to re-shape into any desired form by wiring.
Thrives with practically no extra care or maintenance needed.
Comes in a beautiful bonsai pot of black color that matches all styles of home decor.
Highly suitable for growing in all weather conditions.
Out of stock
Notify me when the item is back in stock.
Description
This is a beautiful evergreen plant of coniferous vibes for your outdoor spaces such as gardens and lawns. As a beginner-friendly bonsai plant, the natural aesthetics of the Juniper bonsai tree are easy to maintain in your gardens for several years to come.
The plant is 4 years old and has received the best bonsai training for growing in your home. It has an attractive cascading form, that is established in shape and size. Its height is 40 cm, which means it will beautify your outdoor gardens royally and beautifully. TheJuniper bonsai tree is known to signify peace, power and protection in one eye-catching houseplant for your home.
Bring home its exotic-looking coniferous aesthetics that will make your gardens unique and lively. It comes pre-potted in a ceramic bonsai pot of black color which creates a stunning contrast for enhancing the natural aesthetics of the Juniper bonsai plant. Just bring the plant into your outdoor garden and enjoy its beautiful and green aesthetics without much maintenance needed at all.
Know your Juniper bonsai tree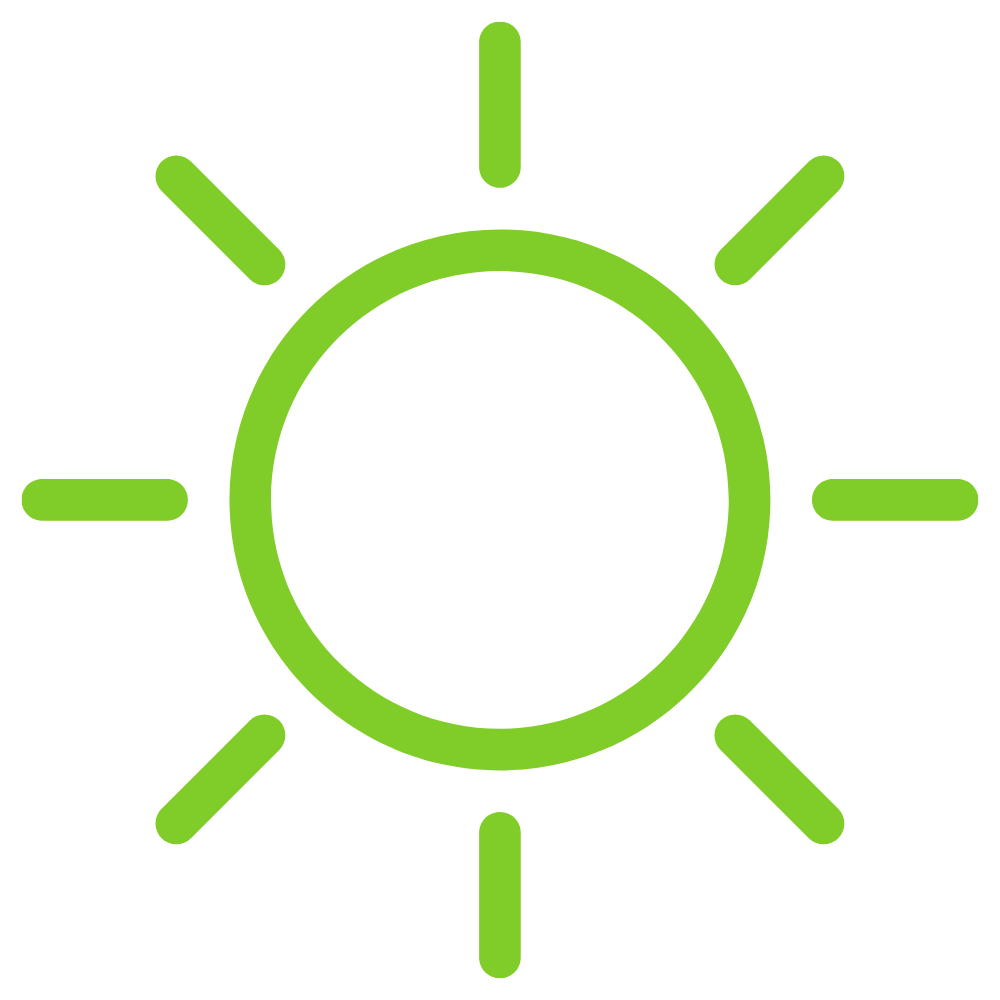 Sunlight
Full bright sunlight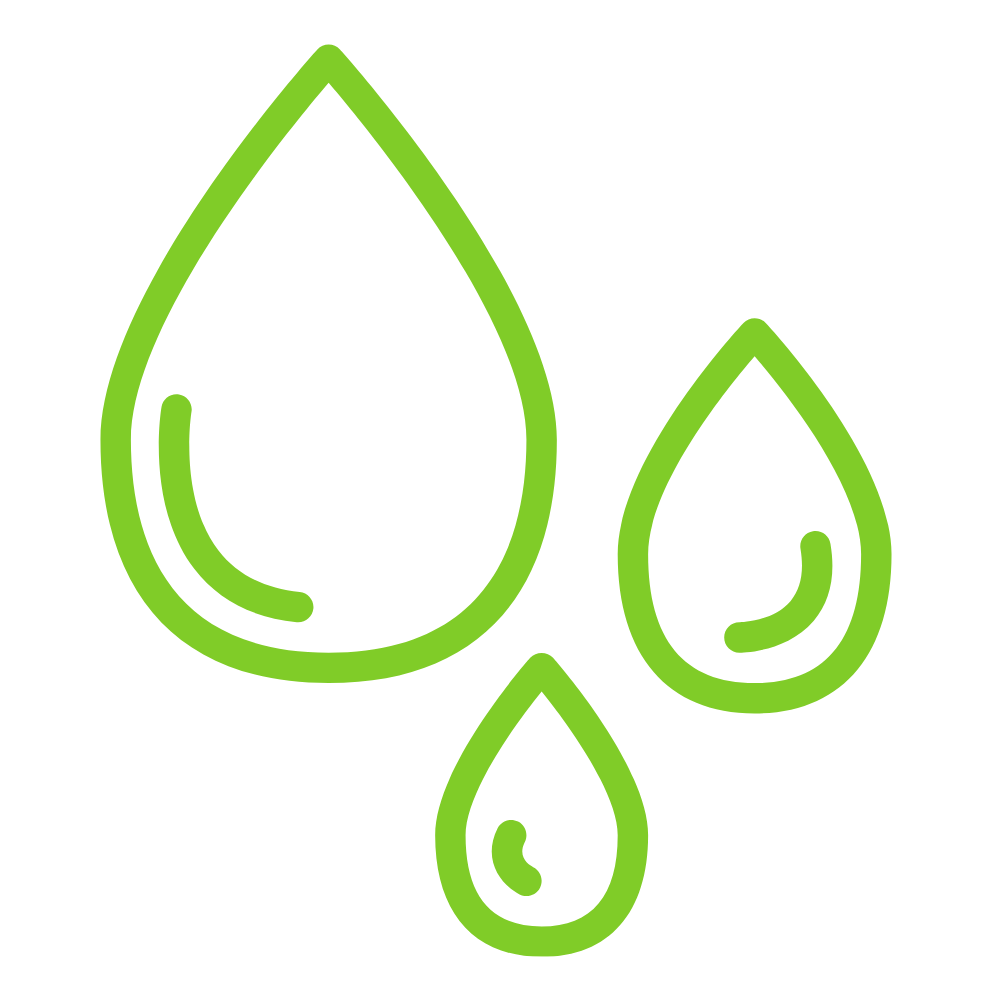 Watering
After every 2-3 days, Avoid over-watering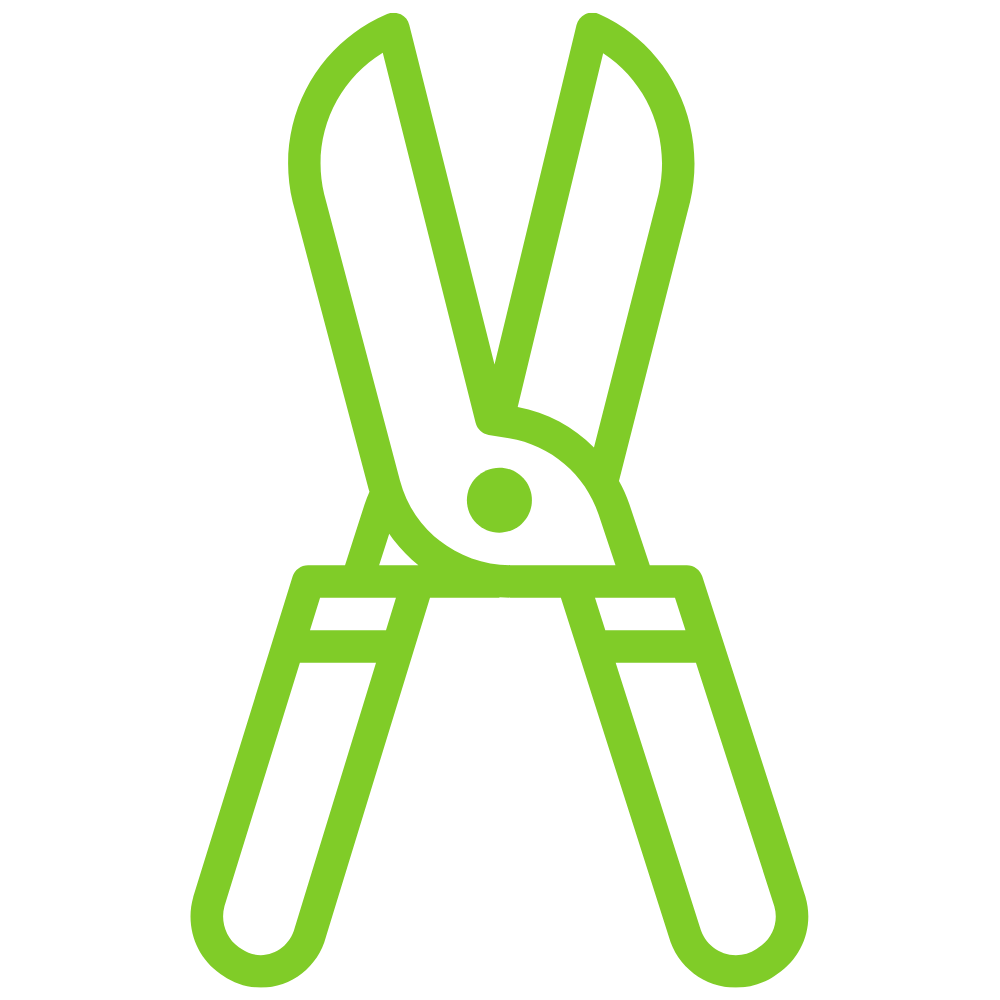 Pruning
Light pruning throughout the year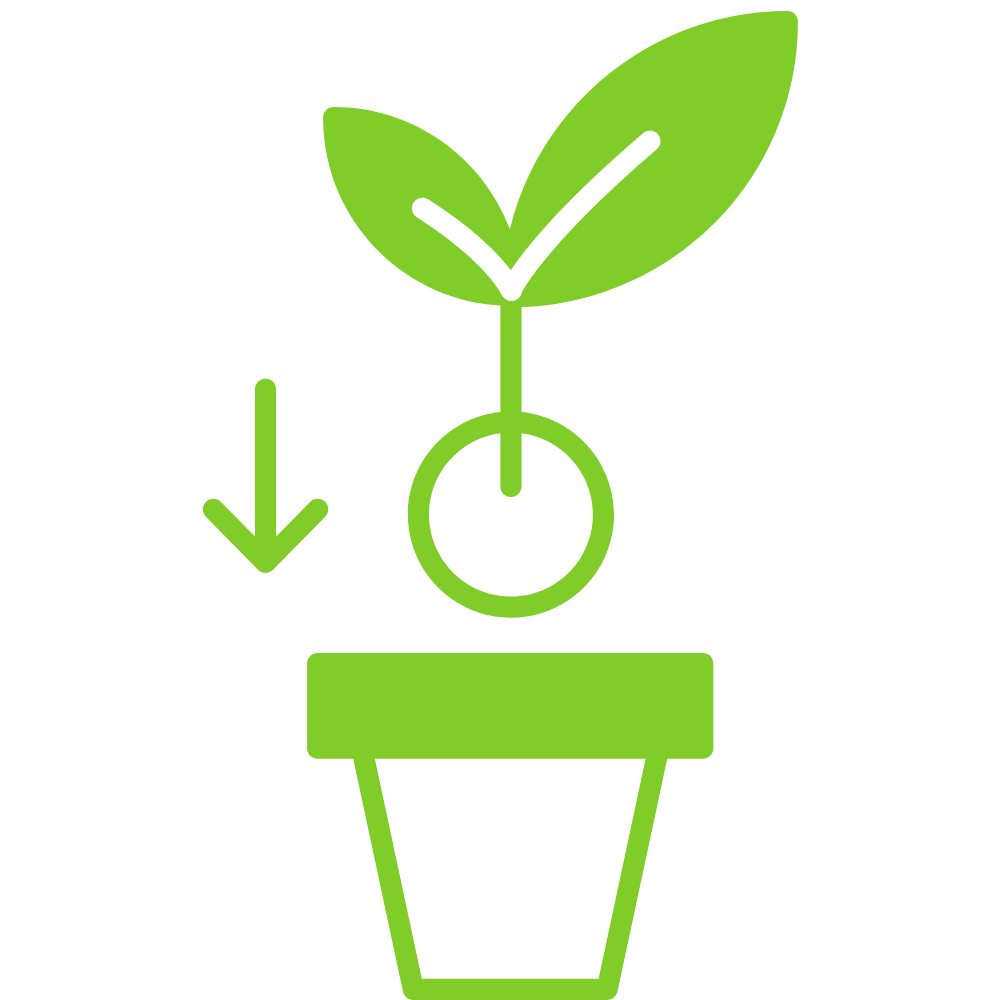 Re-potting
After every 2 years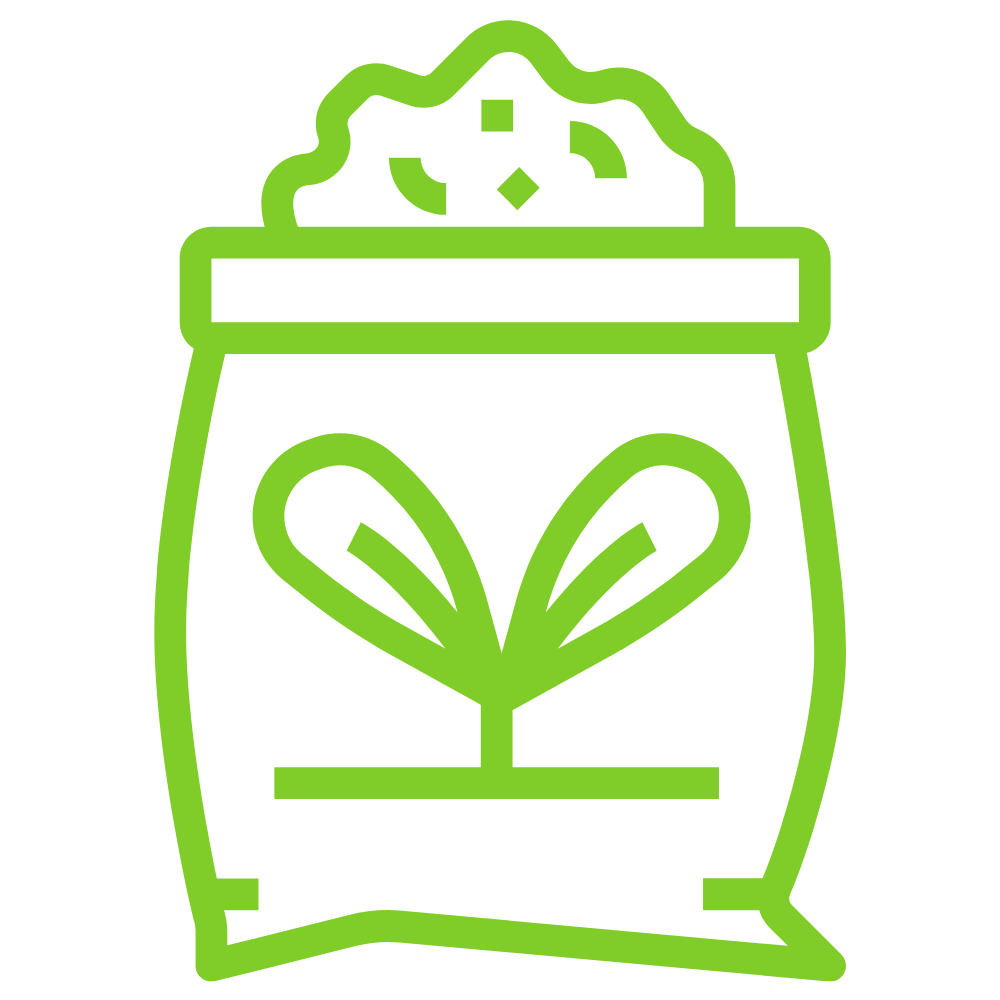 Fertilizer
Solid organic fertilizer or liquid bonsai fertilizer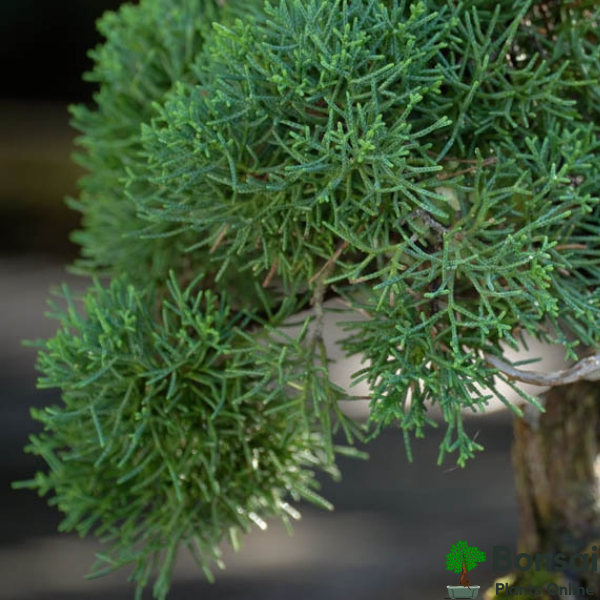 Enjoy coniferous looks in an evergreen bonsai plant
Coniferous trees are often considered the most beautiful. But with this beautiful and 4 years old Juniper bonsai tree, you no more need to venture into mountainous landscapes and forests to enjoy their aesthetic and glorious appearance.
The plant will bring lush green foliage into your outdoor gardens and lawns in the most beautiful way. In fact, the Juniper bonsai tree will stand as a gorgeous natural sculpture signifying strength, beauty and protection for your home.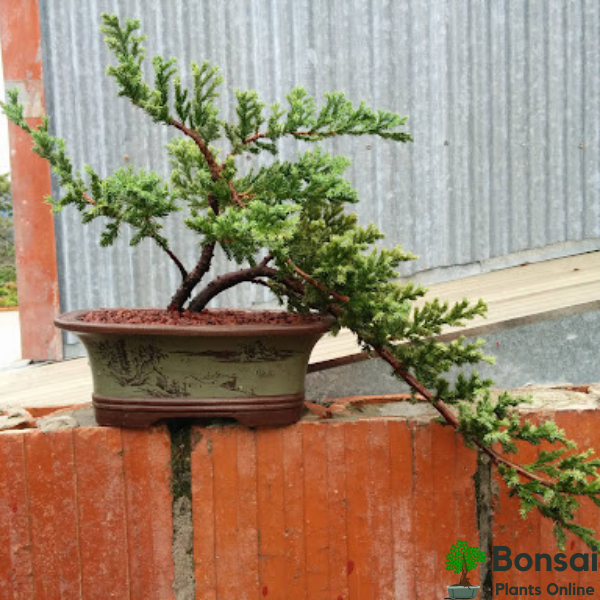 Soothing and powerful presence in your outdoor spaces
The hardy structure of the Juniper bonsai plant packs powerful soothing vibes for your home. It is much more than an emblem of charming natural beauty. You can embellish the looks of your outdoor gardens with:
The pointy needle-like leaves that offer unique and eye-catching aesthetics,
Small, rounded cones that resemble the look of beautiful berries.
It has been trained into a beautiful cascading form that will stand out for its beauty in your laws or garden.
Since it is a hardy plant, it will stand the test of time easily and continue to bring beauty along with positivity and peace to your home for several years to come.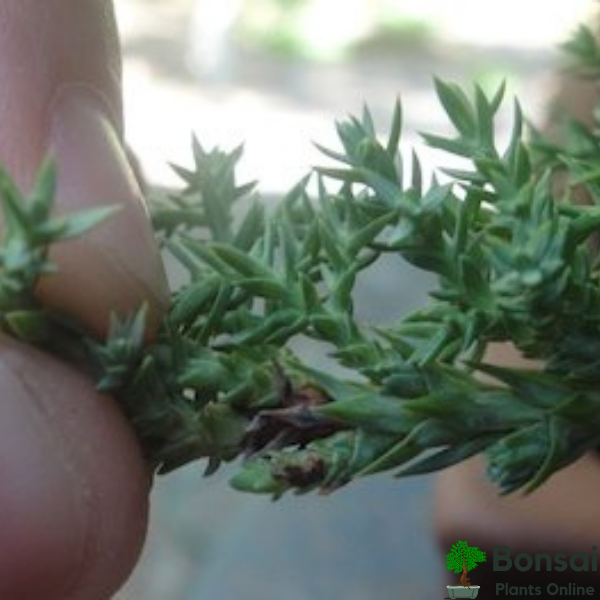 Care points for this Juniper bonsai tree
As a beginner-friendly plant, the Juniper bonsai tree won't ask for much. You can easily maintain this plant in the best health and condition even without a prior experience in gardening.
Placement: Keep the plant in your outdoor spaces at all times, such as gardens where it can enjoy full bright sunlight.
Watering: Water the plant in moderate doses every time the soil starts to run dry. In general, watering the Juniper bonsai tree 2-3 times per week will be sufficient.
Pruning: While not necessary for this well-trained outdoor plant, it is recommended to prune your Juniper bonsai tree throughout the year to maintain its beautiful cascading form.
Repotting: Transfer the plant into a new bonsai pot after every 2 years to ensure the best health of its roots.
Fertilization: This can be done to give a boost in the plant's health and aesthetics. If you are using a solid organic fertilizer, then feeding once a month is sufficient. In case of a liquid bonsai fertilizer, weekly fertilization is required.
What do our customers have to say?
Bonsai Plants or any plant for that matter, BPO team does great work in design, health of the plants and post-sale service. I've been enjoying the association for my last 12 bonsai plants. 🙂

Impeccable packaging and delivery. I was surprised for the first time, and fall in love with their mastery in packing the plant and delivering it safe to my home. Interesting. Thank you.

True Gardening assistance. I got healthy plant and help whenever I needed through the dedicated WhatsApp channel. Not only the bonsai but also for the normal plants that you buy.

Frequently Asked Questions by customers
Does the Juniper bonsai plant bear fruits?
No, but the plant bears rounded cones of small size that resemble the shape and appearance of blueberries or other berries. In this way, the evergreen Juniper bonsai tree will add to the beauty of your outdoor spaces.
What kind of positive energy does the plant bring?
The Juniper bonsai tree is renowned for bearing strong energy that brings power, protection for your home even when kept in your outdoor spaces. Its beautiful and coniferous natural aesthetics will also add to the positive vibes of the plant for your home.
How difficult is it to maintain the Juniper bonsai tree?
This Juniper bonsai plant is one of the easiest to maintain houseplants, as it will thrive with little to no need for attention. Therefore, even if you are new to gardening or bonsai-growing, rest assured you will have no difficulty in maintaining this beautiful and confierous bonsai plant outdoors.
Can I bring the Juniper bonsai tree indoors?
This plant is meant for outdoor spaces and will thrive best when kept exposed to the full bright sun in your gardens or lawns. If you are temporarily bringing it indoors during parties or special occasions, then make sure to keep it near an open window.
Additional information
| | |
| --- | --- |
| Dimensions | 20 cm |
| Brand | Abana Homes |
| Variety | Juniper |
| Location | Outdoor |
| Plant Age | 4 Years |
| Plant Size | 35 cm |
| Occasion | Birthday, Exotic, Grand, Office, Return |
| Pot Material | Ceramic |
Reviews (16)
Only logged in customers who have purchased this product may leave a review.
Related products
Out of stock
Rated 4.47 out of 5
(18)
₹

2,099
Ships Tomorrow