Mango Bonsai Tree
Experience the pleasure of relishing ripe and juicy mangoes grown right in your own garden, with this aromatic and ambient Mango tree bonsai.
Healthy plant with a sweet aroma and tropical aesthetics

Yields sweet fruits of mango that are perfectly edible.

Perfect plant to buy for Indian weather conditions.

Plant and fruits thrive with minimal care and attention.
Out of stock
Notify me when the item is back in stock.
Description
Strongly amicable with India's climate, this Mango bonsai tree is a wonderful choice for keeping in your gardens or open galleries. Regarded as a vogue among bonsai lovers, this tropical fruit-bearing bonsai makes it possible to cherish the joys of a Mango tree in your home easily. No more worrying about whether the plant will grow or not, as this is a healthy Mango bonsai tree grown and shaped especially for keeping outdoors in your garden, porch or deck.
This Mango bonsai tree remains active throughout the year and can enliven any dead space of your yards with its lush green foliage. The plant will even give reminders for enjoying its fruits of Mango through a sweet and scented aroma after it bears fruits.
Know your Mango bonsai tree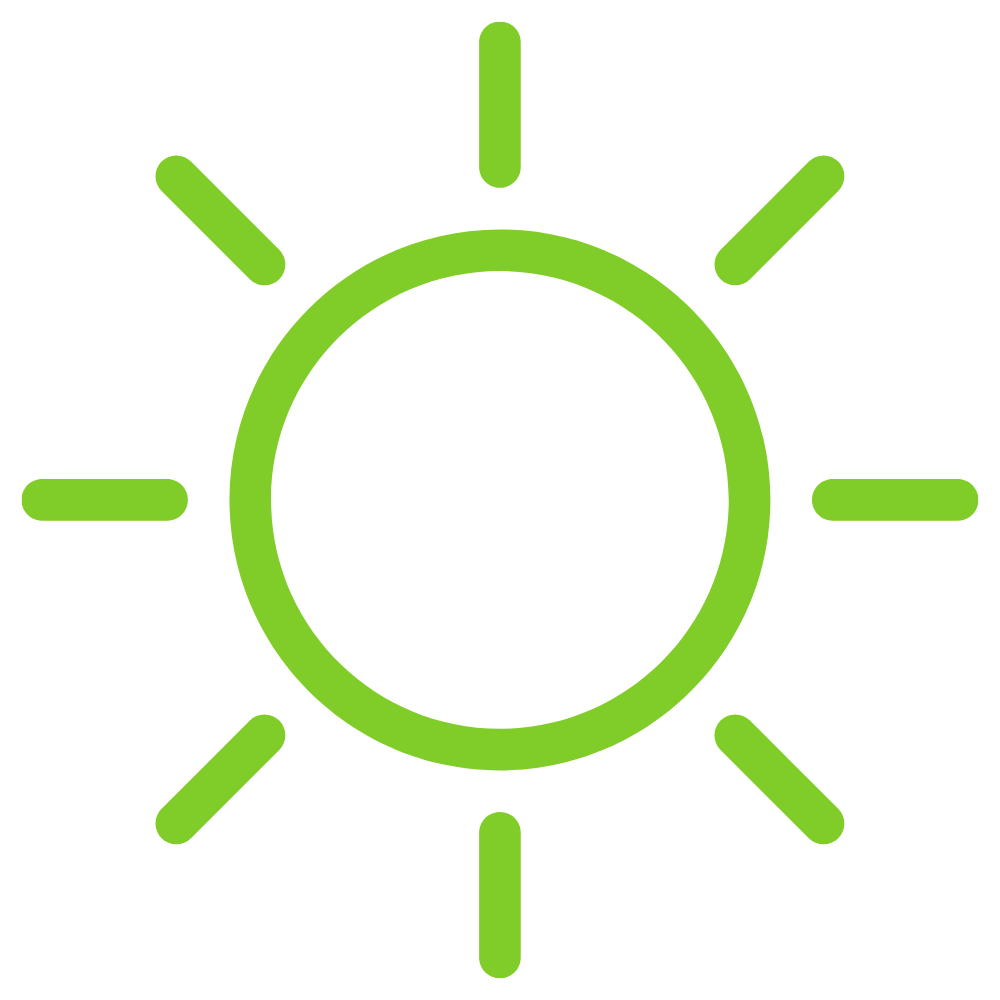 Sunlight
Medium to bright sunlight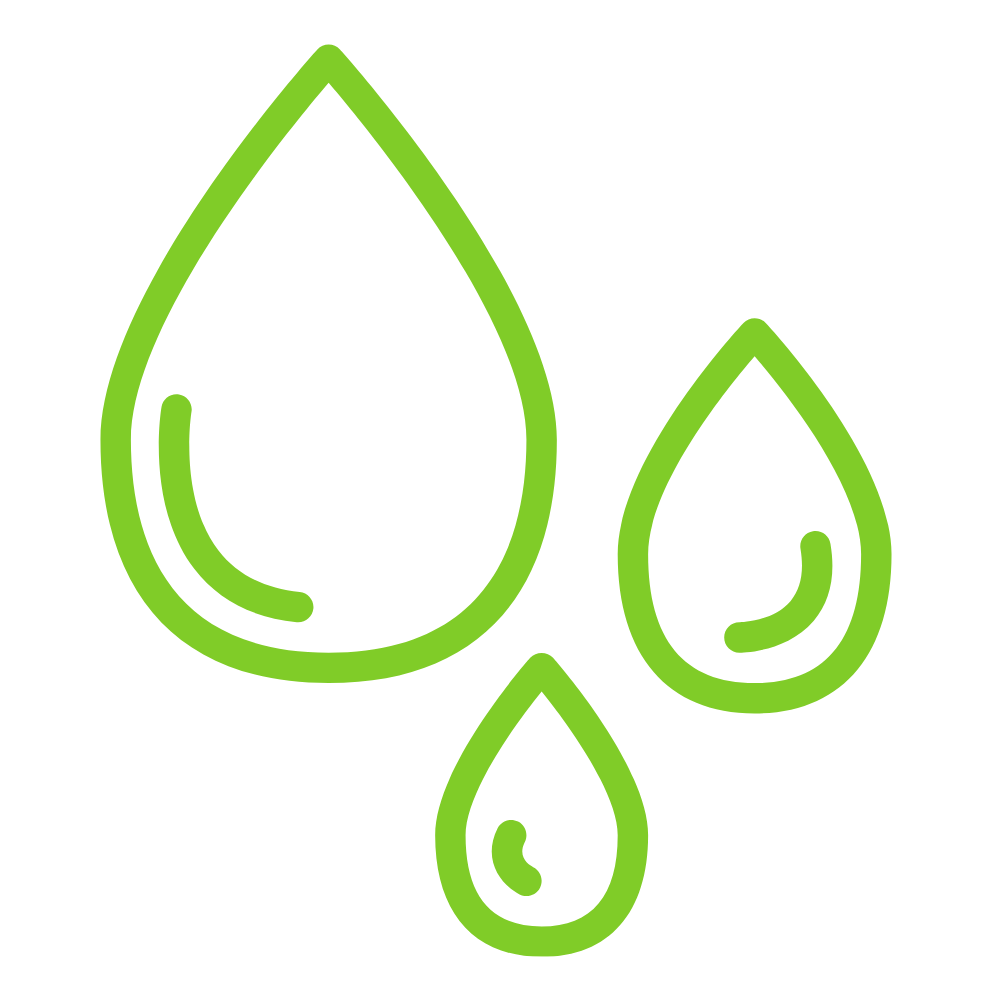 Watering
Water regularly in gentle amounts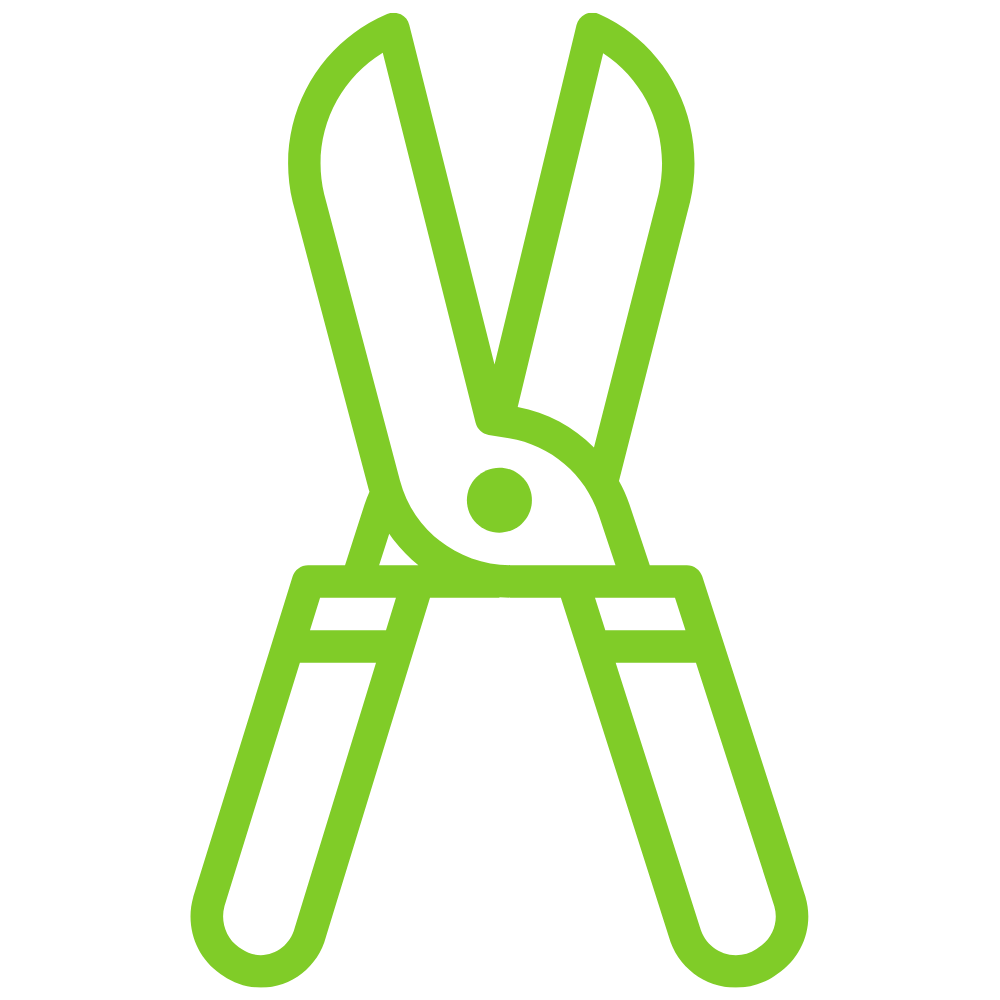 Pruning
Prune heavy and leafy growth in Spring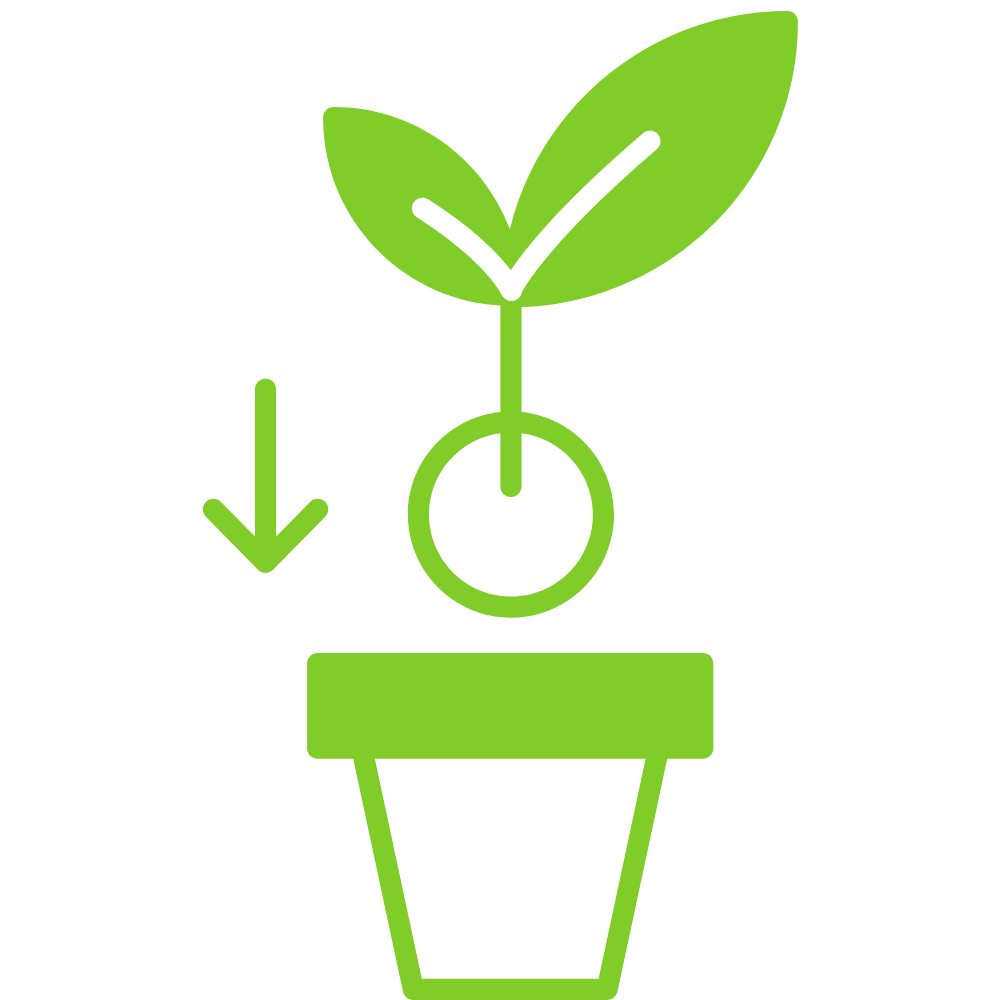 Repotting
Every other year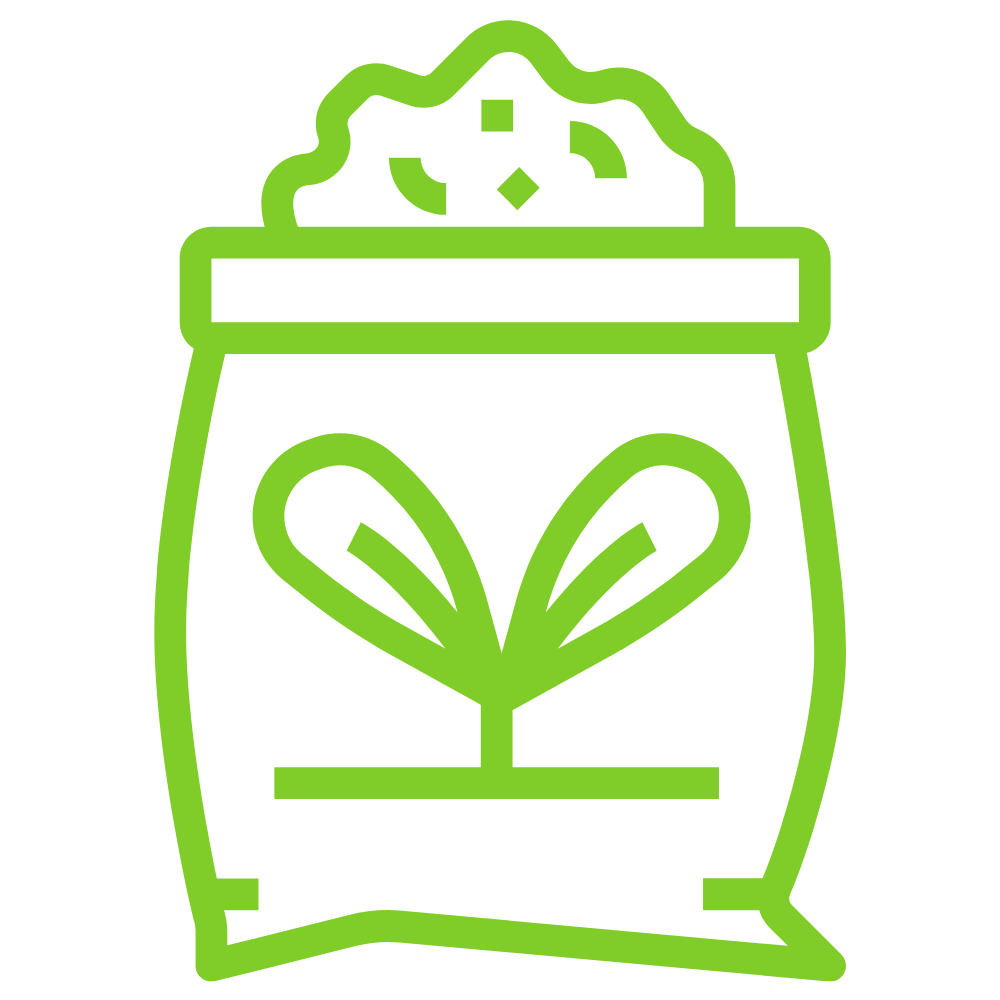 Fertilizer
During the growing season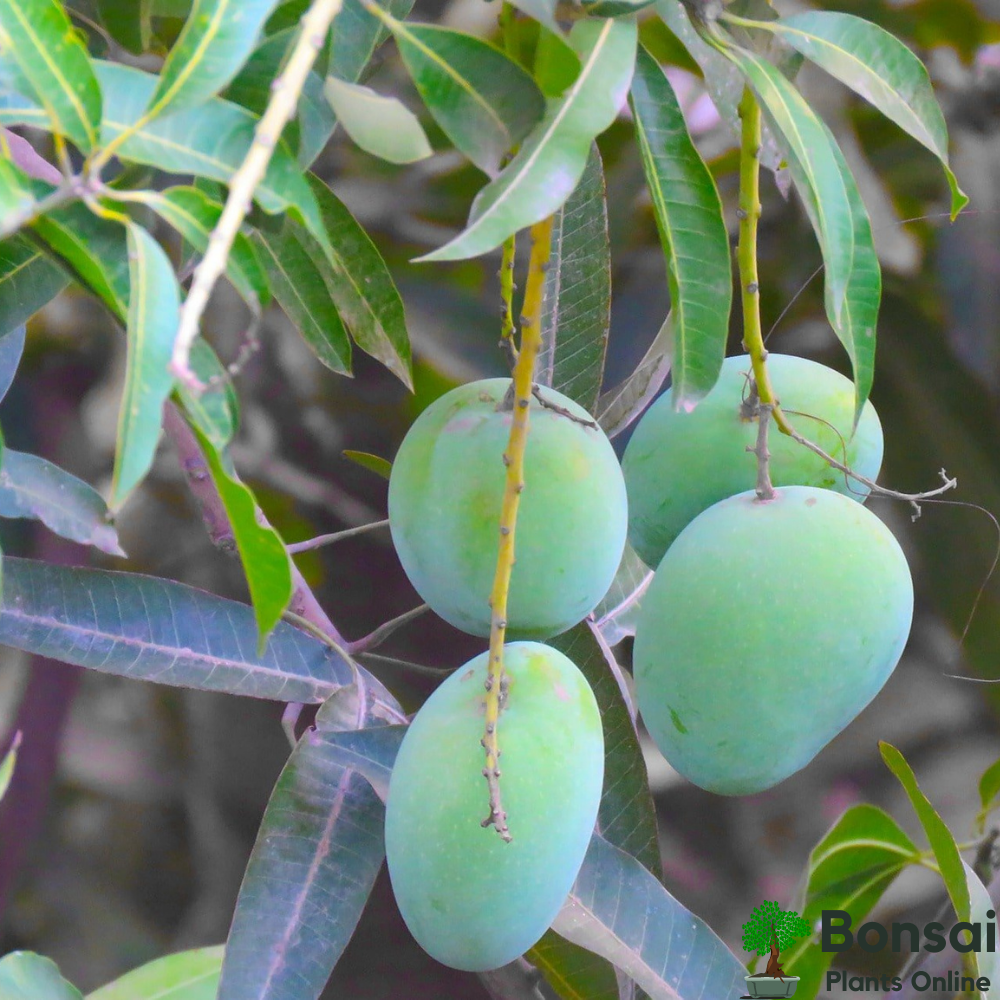 Enjoy juicy mangoes with the Mango bonsai
Perennial, sturdy, and low-maintenance, it is most celebrated for its renowned and humble fruits. The plant will bear edible and juicy fruits with strong and sweet fragrance for joyful vibes in your home.
It also has a religious significance that is reflected in its gorgeous look. Overall, the Mango bonsai tree fits all criteria for an ideal plant for your gardens and porch.
The Mango tree bonsai is truly a homeowner's joy. It is also a highly recommended bonsai tree for beginners as it is very hardy to the climate and seasonal variations in India.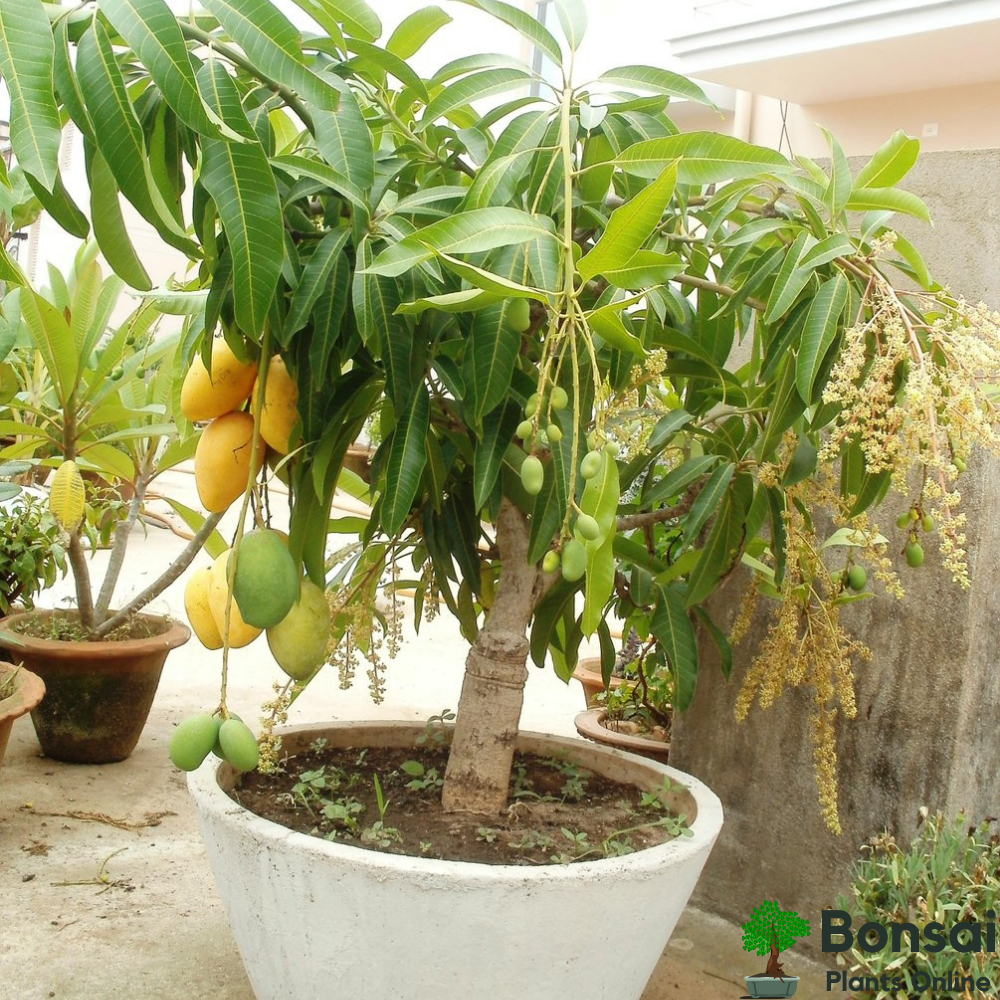 Fragrant plant with rich tropical aesthetics
Seeing your Mango bonsai tree grow day-by-day and eventually flourish with 100 % organic mangoes is bound to feel truly fulfilling. These juicy fruits are filled with a sweet aroma that will fill your kitchen garden with the ultimate joyful sensations.
You can place the Mango bonsai in any outdoor space as a symbol of your love for this exotic and well-loved fruit. Moreover, the Mango houseplant also has luscious foliage that brings rich tropical aesthetics wherever it is placed.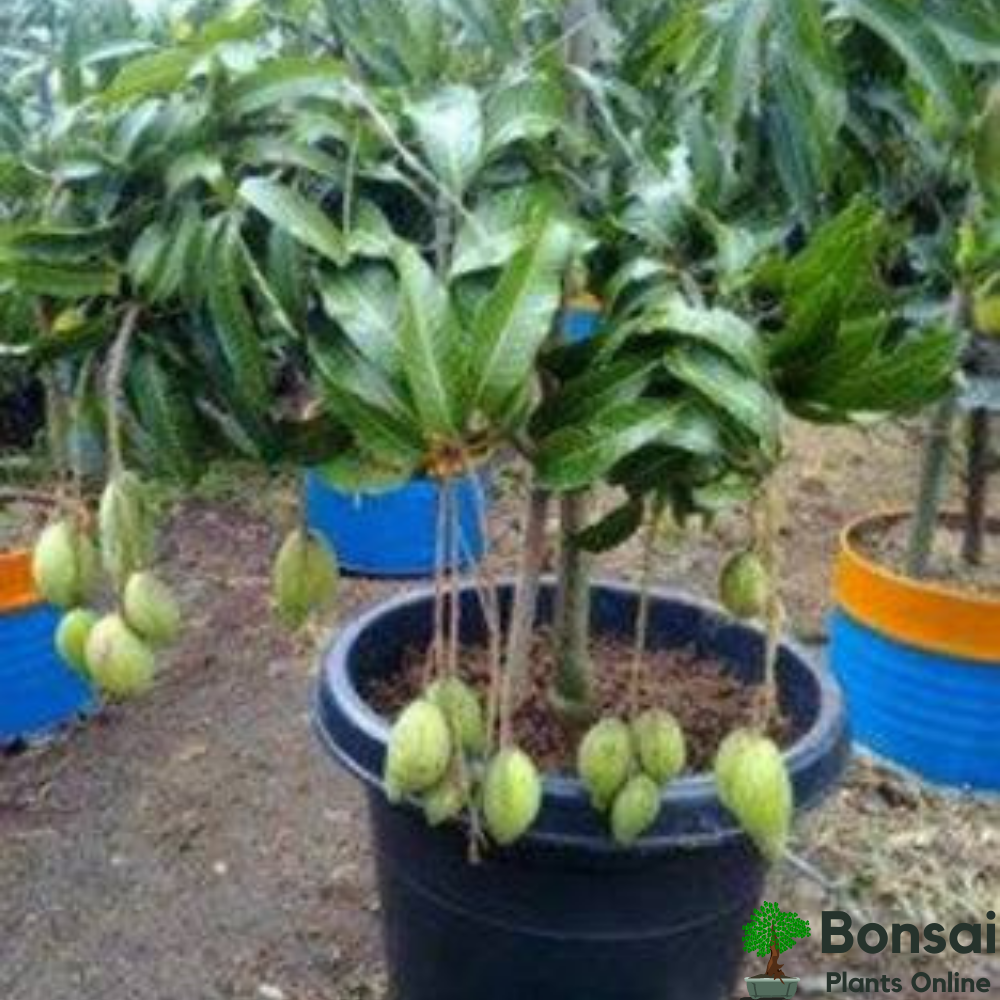 Care instructions for this Mango bonsai
Well-familiar with India's climate, the Mango bonsai tree doesn't ask for much. Only the following minimal care points need to be followed for its healthy growth and fruits
Placement:

The plant needs at least six hours a day of bright sunlight. Thus, make sure to keep it in an open area where it gets an adequate amount of light. The best and suggested spots would be gardens, backyards, terraces, or open balconies.

Watering:

Generously water once a day throughout the growing season or until it begins to bear fruits. Avoid over or underwatering.

Pruning:

For the most part, pruning is not needed by this Mango bonsai tree. However, it is suggested to prune the foliage in the Spring season and to remove any broken or diseased parts.

Repotting:

Being a fruit-bearing plant, you need to repot it every other year to ensure the proper supply of minerals and nutrients. Choose a bigger pot than the previous one in order to accommodate the plant. Fresh pot mix should be used when repotting the plant.
What do our customers have to say?
Bonsai Plants or any plant for that matter, BPO team does great work in design, health of the plants and post-sale service. I've been enjoying the association for my last 12 bonsai plants. 🙂

Impeccable packaging and delivery. I was surprised for the first time, and fall in love with their mastery in packing the plant and delivering it safe to my home. Interesting. Thank you.

True Gardening assistance. I got healthy plant and help whenever I needed through the dedicated WhatsApp channel. Not only the bonsai but also for the normal plants that you buy.

Frequently Asked Questions by customers
How should I care for the Mango bonsai tree?
You can easily take care of this plant with proper sunlight, watering and other basic plant needs well provided for. Since the plant is self-sufficient and suitable for Indian weather, caring for your Mango bonsai will be easy. In addition, all necessary care instructions will be supplied in a simplified format along with the product package to ensure convenience at your end.
How tall does the tree grow?
The Mango bonsai can reach up to about 3 to 5 feet in height. However, if you wish to keep the plant smaller, then you can grow it in a smaller-sized pot with just as much ease. While this is useful if you are short of space for the plant, allowing it to achieve full size by repotting the plant every other year will result in the best and most growth of mango fruits.
Are the mangoes from this Mango bonsai tree edible?
Yes, the plant bears delicious mangoes that are edible and of similar size as of ordinary mango trees. Though less in number when grown in a pot as a bonsai, the fruits you get are 100 % organic and everyone in the family will have a good time cherishing these sweet fruits of labor every season.
How many times a year will the plant bear mangoes?
The Mango bonsai flourishes once or twice every year with delicious and juicy fruits of a yellowish color. The plant will bear these fruits any time from December to April.  
Does the Mango bonsai need feeding with fertilizer?
While fertilizers are not necessary, feeding with an organic or a mild liquid fertilizer once a month will sufficiently ensure the healthy nutrition and growth of the plant. Fertilization should be done fedonly during the growing period and avoided in winters. 
Additional information
| | |
| --- | --- |
| Brand | Abana Homes |
| Variety | Mango |
| Location | Outdoor |
| Plant Age | 10 Years |
| Plant Size | 35 cm |
| Occasion | Anniversary, Exotic, Grand, Office, Parents |
| Pot Material | Ceramic |
Reviews (18)
Only logged in customers who have purchased this product may leave a review.
Related products
Out of stock
Rated 4.53 out of 5
(18)
₹

1,800
Ships Tomorrow