Ming Aralia Bonsai Tree
₹3,599
Bring an exotic piece of nature indoors through the bright colors and graceful shape of this tropical Ming Aralia bonsai tree grown and trained for keeping inside your home.
Beautifully sculpted, robust and upright plant.

Goes great in every indoor space- next to the sofa, on the study table or even in the bedroom.

Has a fluffy foliage of gracefully drooping leaves.

Evergreen shrub- maintains its color and form throughout the year.

Acts as a natural air purifier for healthier living indoors.
Description
The Ming Aralia is a shrubby evergreen tree that is used as a decorative indoor plant in its bonsai form. The plant has a charming fern-like appearance that gives the impression of a high-maintenance plant. Yet, the Ming Aralia bonsai tree requires little care, as it is a tropical tree that can withstand tough conditions.
The plant is an exquisite item of home decor, and comes in a beautiful and elegant pot that complements its aesthetics. The plant grows vertically upwards, with beautiful and bright green leaves that droop downwards gracefully. This Ming Aralia bonsai tree is also an air purifying plant, as it removes harmful VOCs (volatile organic compounds) from the air. Therefore, the plant will aid in happier living inside your home with more than just its looks and allure.
Know your Ming Aralia bonsai tree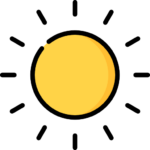 Sunlight
Bright, indirect sunlight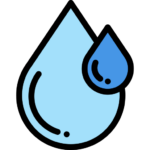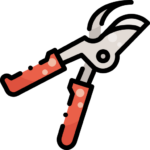 Pruning
For maintaining its shape and size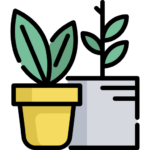 Repotting
Every two years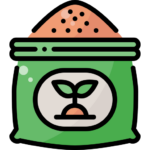 Fertilizer
Liquid fertilizer, During the growing season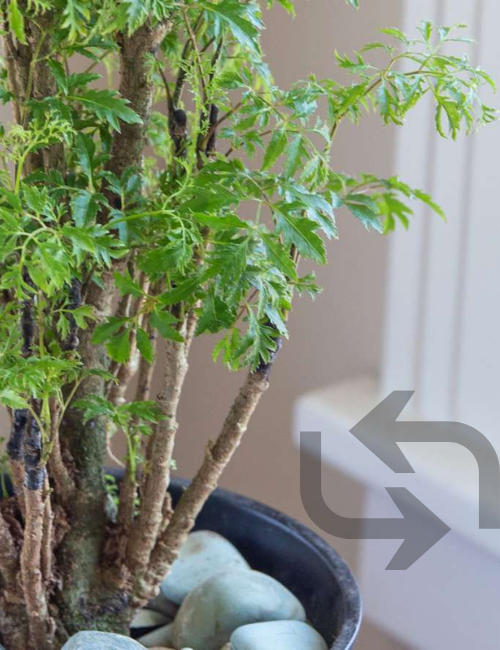 A natural air purifier with exotic looks
As an exquisite-looking houseplant, the Ming Aralia bonsai tree is used popularly for various styles of interior decor. However, the plant is also a symbol of peace, harmony and balance.
One of the important ways that the plant aids in peace and harmony is by acting as a natural air purifier to keep inside your home. The Ming Aralia bonsai tree will clean the toxic VOCs from the air, while beautifying the entire indoor area with its graceful and exquisite looks.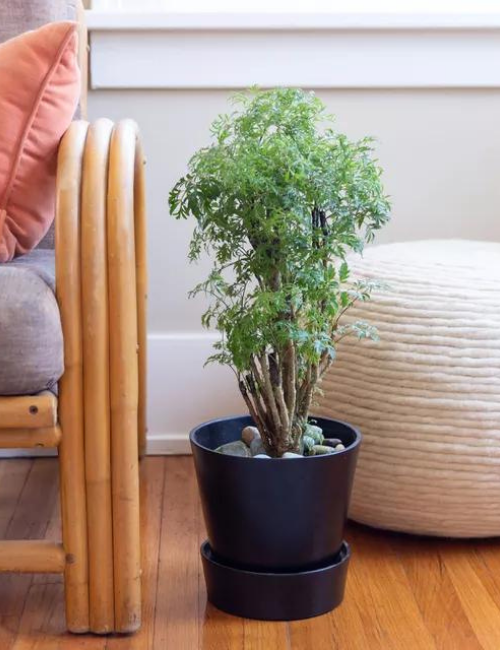 Where its graceful looks go best
You can keep this beautiful houseplant next to the sofa, on the study table or even in the bedroom. In other words, the Ming Aralia bonsai tree will instantly add a high aesthetic value to any and every indoor space in your home or office.
The leaves of this Ming Aralia bonsai tree appear glossy or shiny, and even carry a fragrance of their own.
The foliage appears fluffy and similar to a fern, as its beautiful leaves droop from the upright-standing plant in a graceful manner.
Feel a difference in the air and aura indoors as the Ming Aralia plant cleanses the air so you do not breathe the toxic VOC pollutants in it.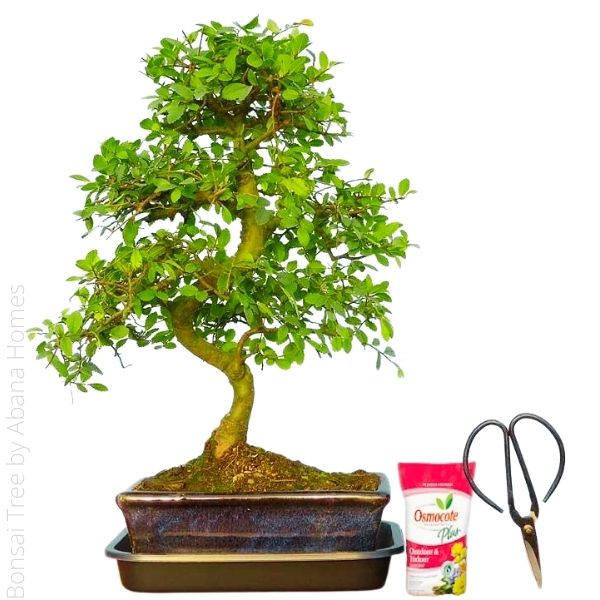 Care instructions for your Ming Aralia bonsai tree
The tropical Ming Aralia bonsai tree will continue to offer a rich aesthetic value to enchant you and your guests, as long as the following few care points are followed.
Location: The plant performs excellently when placed in bright and indirect sunlight for at least 6 hours per day. If you are confused about where to place your Ming Aralia bonsai tree, then indoors near a North-facing window is one of the best bets.
Watering: The soil should be kept moist but never overly saturated, as this can result in damage to the roots. Misting the Ming Aralia bonsai tree is recommended, as the plant loves humidity.
Pruning: Prune regularly in order to maintain its size. The Ming Aralia bonsai tree will only grow in height, and not in terms of spread, making pruning an easy task.
Repotting: Repot the plant after every two years. The Ming Aralia bonsai tree doesn't mind being pot-bound if its height has to be kept under control.
What do our customers have to say?
Bonsai Plants or any plant for that matter, BPO team does great work in design, health of the plants and post-sale service. I've been enjoying the association for my last 12 bonsai plants. 🙂

Impeccable packaging and delivery. I was surprised for the first time, and fall in love with their mastery in packing the plant and delivering it safe to my home. Interesting. Thank you.

True Gardening assistance. I got healthy plant and help whenever I needed through the dedicated WhatsApp channel. Not only the bonsai but also for the normal plants that you buy.

Frequently Asked Questions by customers
Can I keep this Ming Aralia bonsai tree indoors?
Yes, Ming Aralia is an indoor plant in its bonsai form. The Ming Aralia bonsai tree will thrive inside your home or office space, as long as it receives bright sunlight and regular watering to the soil.
Is there any precaution to keep in mind when keeping this Ming Aralia plant indoors?
Not many precautions need to be kept in mind to enjoy this lovely and beautiful Ming Aralia bonsai tree inside your home. The one noteworthy point is not to consume its leaves or other plant parts accidentally, as it can cause headaches or stomach aches. If you have kids, make sure the plant is away from their reach; for example, on a table. Aside from this, just make sure to provide your Ming Aralia bonsai tree with a good portion of direct sunlight and enjoy its beauty and charm.
Will my Ming Aralia bonsai tree flower as well?
While the Ming Aralia tree blooms in its natural and regular form, it doesn't usually bear flowers when cultivated as a bonsai tree. Instead, people buy the Ming Aralia bonsai tree to beautify their interiors with its exquisite fern-like appearance and graceful and fragrant leaves.
Is this plant difficult to maintain?
Not at all. Even though it gives the appearance of an exquisite high-maintenance plant, bonsai beginners or people who do not possess a green thumb can take good care of this Ming Aralia bonsai tree with much ease. We will provide you with complete care instructions in the product package to further simplify things for you.
Chinese Elm Bonsai Tree 12 Yrs - Bonsai Plants Online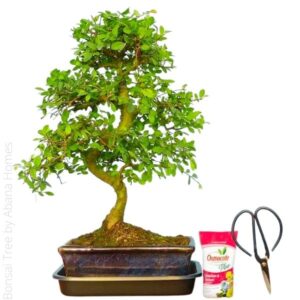 Enliven vacant spaces outdoors with this beautiful and classic tree in miniature form. Graceful tree in a ceramic pot. Robust built, strong and sturdy. Reaching 35 cm in height. Ideal for your porch, verandah or garden.
Product Brand: Abana Homes
Product Currency: INR
Product Price: 1299
Price Valid Until: 2022-03-31
Product In-Stock: InStock
Additional information
| | |
| --- | --- |
| Brand | Abana Homes |
| Variety | Chinese Elm |
| Location | Outdoor Plants |
| Plant Age | 10 Years |
| Plant Size | 35 cm |
| Occasion | Anniversary, Exotic, Grand, Office, Parents |
| Pot Material | Ceramic |