Peepal Tree Bonsai
Manifest ultimate peace and spirituality in your home or office with this easy-to-maintain and sturdy Peepal bonsai plant.
Healthy and live Peepal tree, trained in a miniature potted structure.

Valuable for making sacred beads from its seeds.

Using for establishing peace and stability to any home.

Has pleasing heart-shaped leaves of a deep green color with beautiful drip structure.

Ideal and auspicious plant for keeping in both homes and offices.
Note: These three plants in the images are different and are real images. Hence, you can make the selection.
**Note: Shipping is not included in the price. Shipping on actual basis as it varies significantly from one city to another.
Peepal, also known as Ficus religiosa, is one of the most widely utilized plants in bonsai. Ficus Religiosa Bonsai are made from trees native to the Indian subcontinent and Southwest China. Ficus Religiosa, often known as a sacred fig in various countries, is a Mulberry Family fig tree variety.
Out of stock
Notify me when the item is back in stock.
Description
The live and healthy Peepal tree bonsai has been grown and matured in a beautiful pot and also goes by the name of Ficus religiosa bonsai tree. Considered as a highly sacred plant according to Indian culture, this plant will not only beautify your indoors but will also let you experience the solace of its ultimate positivity.
The Peepal tree bonsai has enchanting foliage crafted with deep-green, heart-shaped leaves. The leaves have a beautiful drip structure and look even more mesmerizing when water pours down the tip of the leaves while it is raining outside. This makes semi-shaded backyards and balconies the ideal spots to keep this Ficus religiosa bonsai, where it will get plenty of light and airflow. 
The well-trained and potted plant is easy to maintain but it comes with complete care instructions so that the spitual nature of this wonderful plant can last inside your home for a long time.
Know your Peepal tree bonsai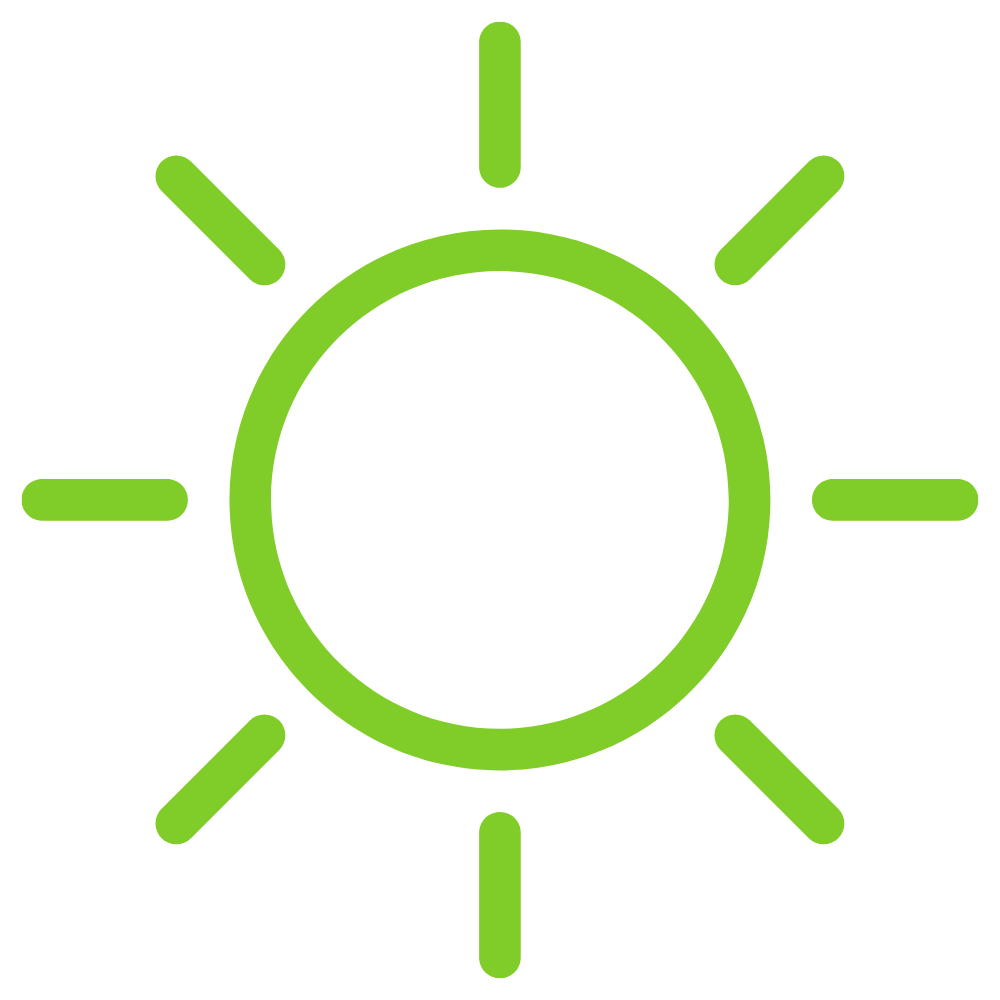 Sunlight
Well-lit indoor, Indirect sunlight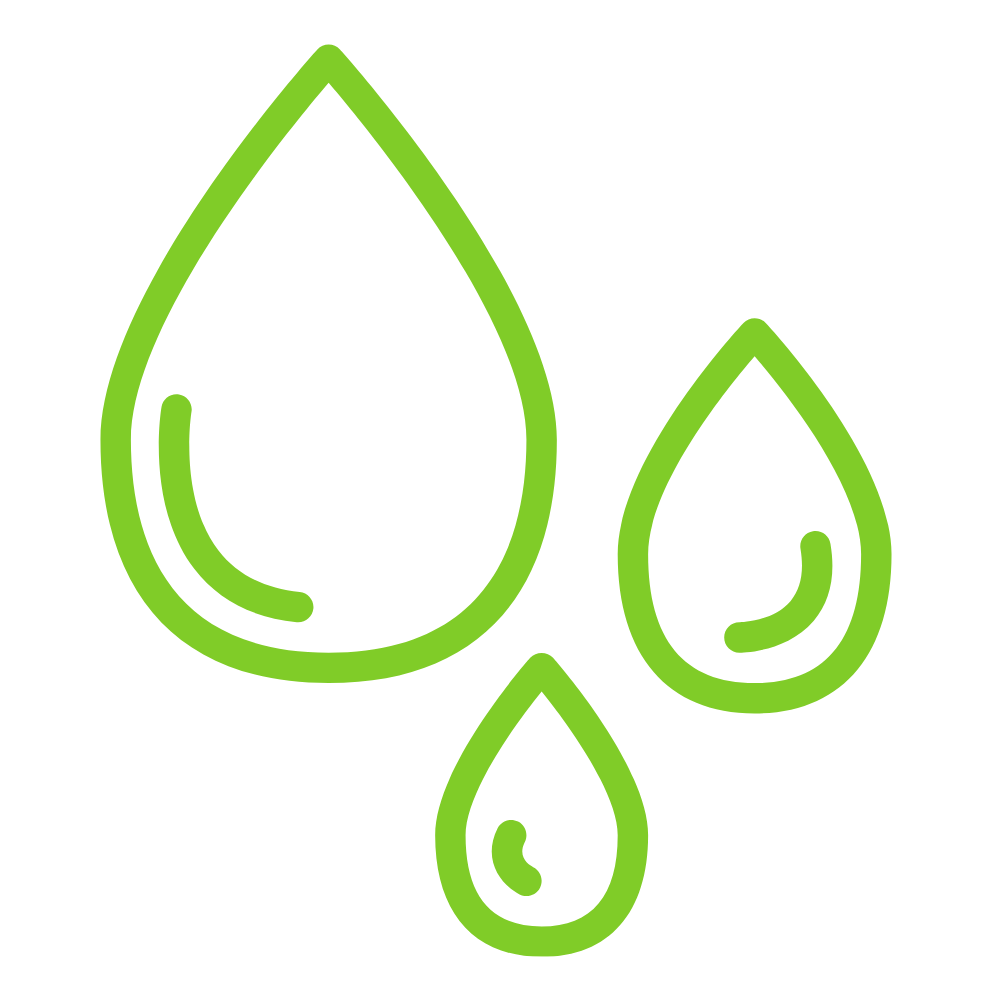 Watering
2-3 times a week, Avoid over-watering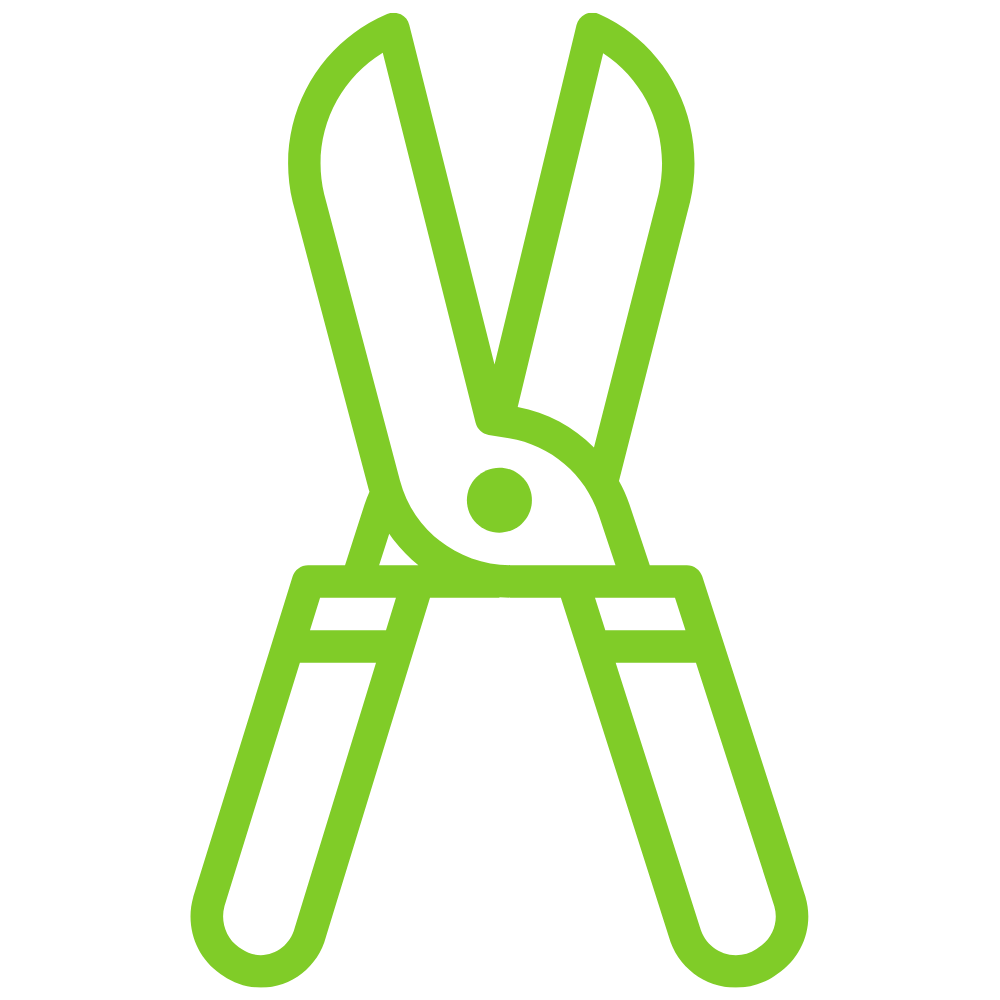 Pruning
Regular pruning throughout the year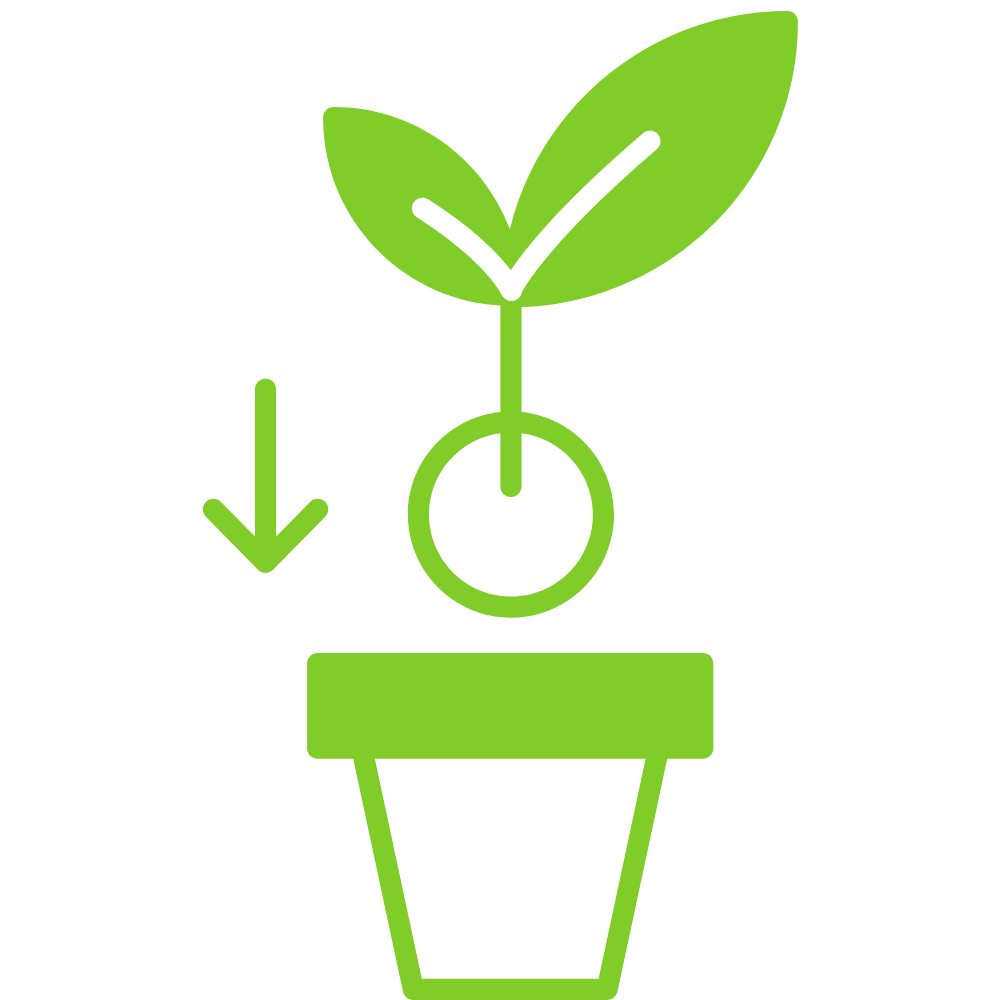 Repotting
Every 2-3 years, During mid-summer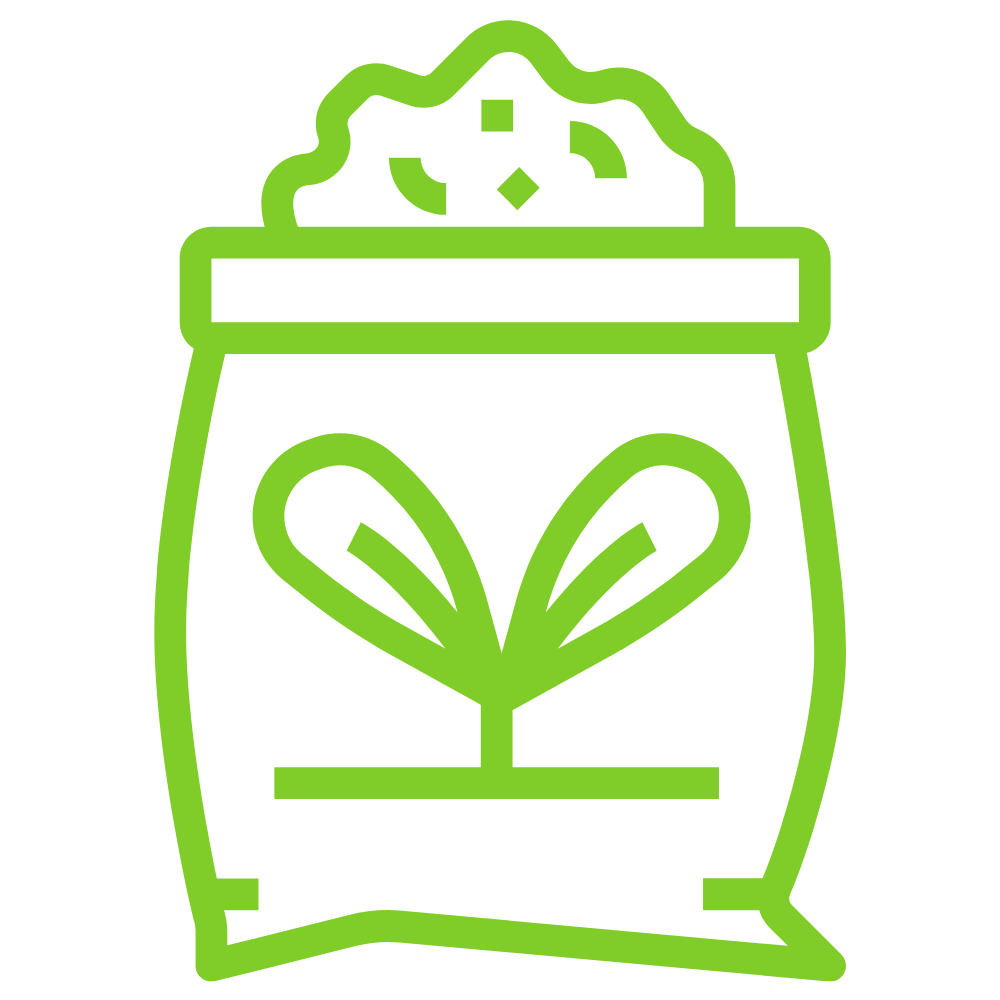 Fertilizer
Liquid fertilizer, Twice a week during summer
Peepal bonsai tree as the ultimate sacred plant
The Peepal tree bonsai is most celebrated for its high spiritual values. In fact, you will often find this Ficus religiosa bonsai to be referred to as the Buddha tree or the Sacred Fig across the world, pointing to the sacred nature of the tree.
The Peepal bonsai is highly auspicious for your home and is known to enlighten indoor spaces with its uplifting vibes and positive energy.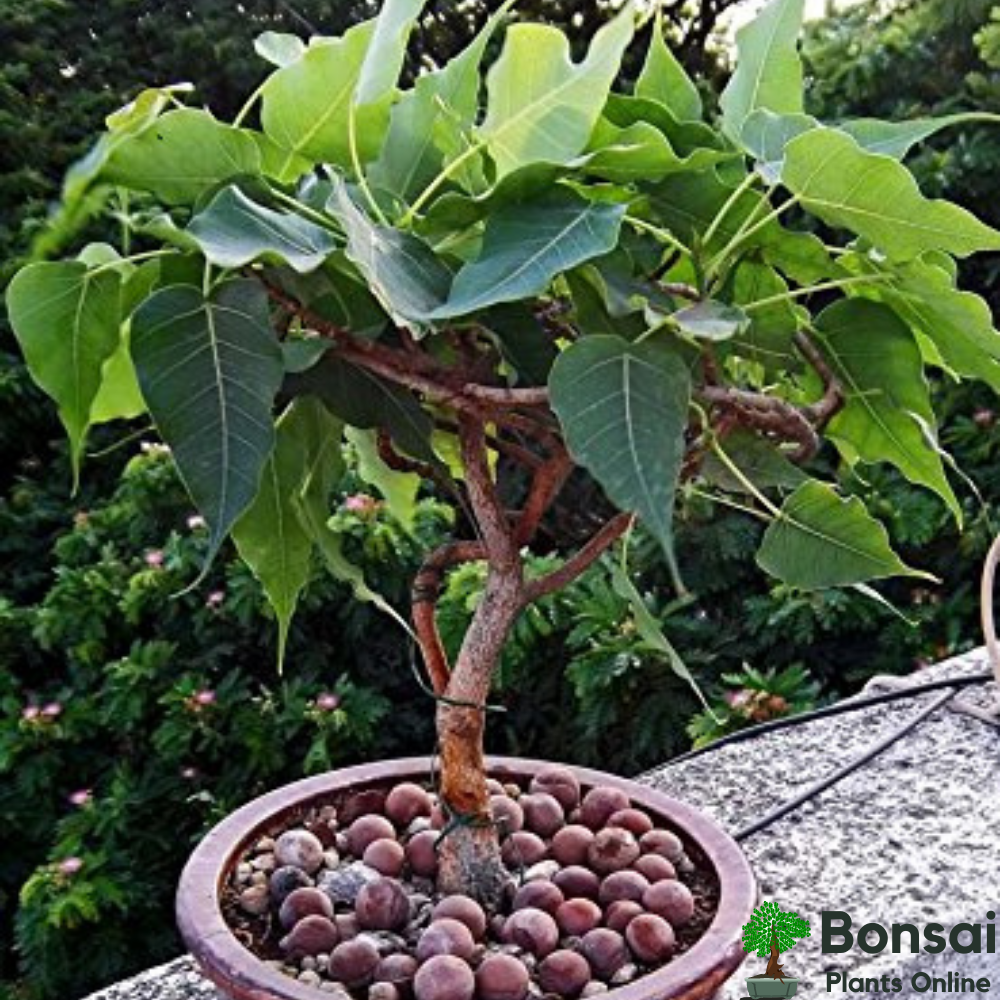 Find peace indoors with the Peepal bonsai
One of the most remarkable plants associated with spirituality, the Peepal tree bonsai is meant to give you the ultimate pleasure of owning a sacred plant indoors. In fact, this Ficus religiosa bonsai plant also goes by names like Buddha tree and Bodhi tree bonsai.
While the plant lets you sink into deep spiritual energy, its charming natural aesthetics enliven the dull spaces inside your home. When kept on the balconies or window sills, the rainwater drips down its beautiful pointed, heart-shaped leaves, manifesting a highly enchanting sight to encounter. 
Besides its peaceful and spiritual values, the Peepal tree bonsai will offer easy and beginner-friendly care hand-in-hand. With a trained and robust structure, it is tolerant to extremes. Even so, you will get all the needed care instructions with your product package so your Ficus religiosa can thrive in its full spirit.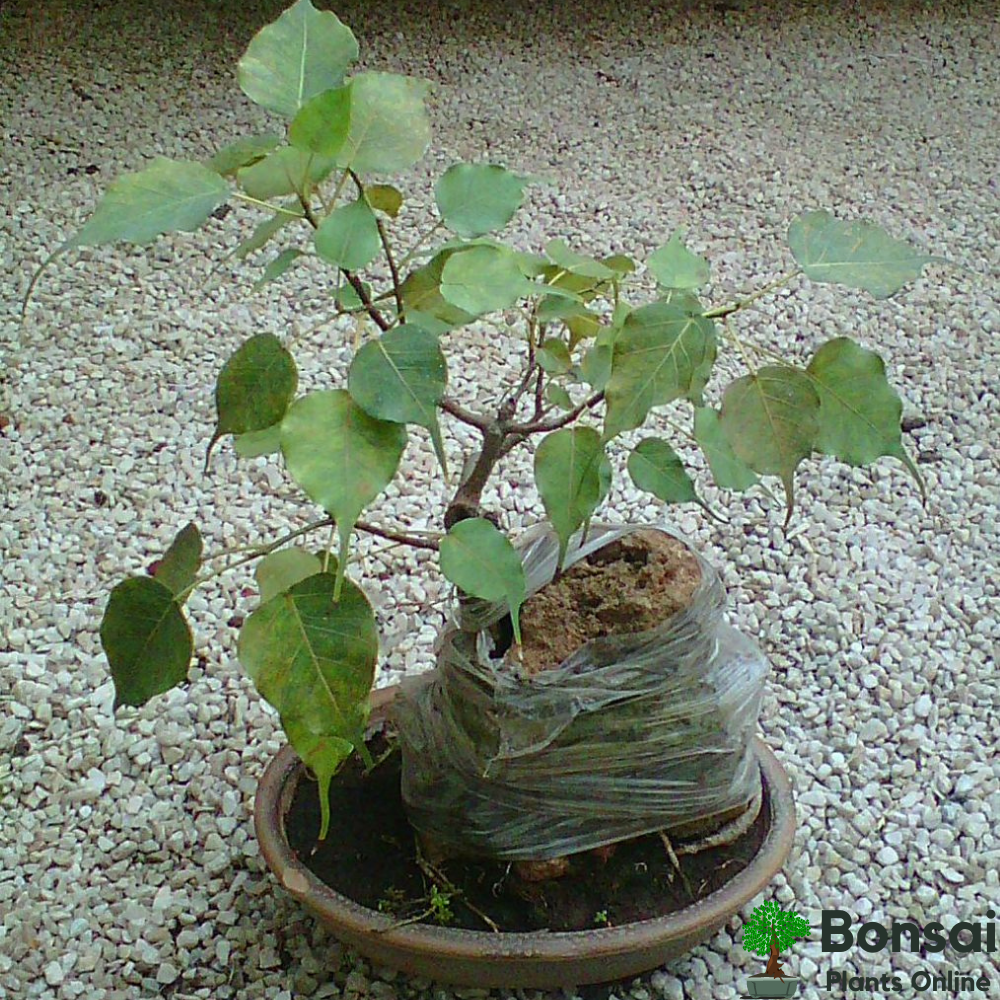 Care instructions for this Peepal tree bonsai
The Peepal tree bonsai is a sturdy and tolerant plant. However, some basic caring instructions should be followed to ensure that the plant stays healthy and hearty. 
Placement

: It is suggested to keep your Ficus religiosa bonsai indoors near a window or in shaded balconies or porch. This way, it will receive a good amount of sunlight and aeration and should only be moved outdoors temporarily when the leaves begin to turn yellow.

Watering

: Water your Peepal tree bonsai when the soil starts to run dry. Therefore, watering should be done about 2-3 times per week. Avoid over-watering the plant.

Pruning

: Prune your Ficus religiosa bonsai regularly and throughout the year o=in order to maintain its beautiful miniature and compact shape. Make sure to leave a couple of leaves on each of the shoots every time when pruning.

Repotting

: The Peepal tree bonsai should be re-potted after every 2 to 3 years, during mid-summer or summer. Make sure to prune the roots before repotting and use a fresh soil mix.

Fertilizer

: Feeding the plant with any mild liquid fertilizer two times a week during summers will result in the best growth.
What do our customers have to say?
Bonsai Plants or any plant for that matter, BPO team does great work in design, health of the plants and post-sale service. I've been enjoying the association for my last 12 bonsai plants. 🙂

Impeccable packaging and delivery. I was surprised for the first time, and fall in love with their mastery in packing the plant and delivering it safe to my home. Interesting. Thank you.

True Gardening assistance. I got healthy plant and help whenever I needed through the dedicated WhatsApp channel. Not only the bonsai but also for the normal plants that you buy.

Frequently Asked Questions by customers
Does the Peepal tree bonsai really have spiritual values associated with it?
Yes, the Peepal tree bonsai is popularly considered sacred in Hinduism, Buddhism, and Jainism. That deems why it is so famously known as the Sacred Fig bonsai tree all around the world. In fact, the seeds extracted from its fruits or figs are used to make beads that are considered sacred. This has made it one of the most celebrated plants associated with spirituality and religious values, especially in India. 
Are there any health benefits associated with this plant?
The Ficus religiosa is often valued for its remedial benefits. It is used as a significant traditional Indian medicine for curing gastrointestinal problems, skin problems and asthma. In fact, the Peepal tree bonsai also purifies the indoor air and allows you to breathe healthy and fresh if you are spending most of your time in your cozy indoors. 
How hard is it to maintain this plant indoors?
The plant is not at all difficult to maintain, as it is resistant to severe weather conditions. With ample sunlight, watering and regular pruning, the Ficus religiosa bonsai will thrive in its best form and will stay healthy for many years to come. In case you notice its leaves to be yellowing, then immediately move the plant outdoors for a temporary period and it will begin recovering on its own. 
Where can I keep the Peepal tree bonsai?
Though it is an indoor plant, keeping it in a semi-shaded spot like a shaded porch or balcony is also ideal. This will ensure the best sunlight exposure and airflow too for your Peepal tree bonsai. Well-lit indoors such as near a south-facing window work perfectly too.
Will my Peepal tree bonsai flower and bear fruits?
Yes, the plant will blossom with lovely purple flowers and will also bear figs. These figs contain seeds that are considered sacred and are used to make sacred beads. These beads are valuable for many spiritual and religious contexts in both Hinduism and Buddhism. In fact, people love wearing these beads as it makes them feel light and more connected to their beliefs. 
Additional information
| | |
| --- | --- |
| Brand | Abana Homes |
| Variety | Ficus Religiosa |
| Location | Indoor |
| Plant Age | 10 Years |
| Plant Size | 35 cm |
| Occasion | Anniversary, Exotic, Grand, Office, Parents |
| Pot Material | Ceramic |
Reviews (18)
Only logged in customers who have purchased this product may leave a review.
Related products
Out of stock
Rated 4.47 out of 5
(18)
₹

2,800
Ships Tomorrow