Pomegranate Bonsai Tree
Bring this exotic and ancient-looking fruit-bearing tree indoors as a healthy pomegranate bonsai tree.
Uniquely shaped bark for a mystic or ancient feel.

Bears flowers and fruits inside your home.

Requires basic care for maintenance.

Can be replanted in the garden afterward as a full tree.
Out of stock
Notify me when the item is back in stock.
Description
The pomegranate bonsai is a living and exotic Mediterranean plant with a twisted bark that offers a gnarly and ancient appearance. Moreover, its delicious and bright-looking fruits that hang from the branches are perfectly edible as the plant has been grown and conditioned in the best manner. The Pomegranate bonsai tree is ideal for aesthetics and for the rewarding nature of its renowned fruits every season.
The plant has a sturdy and healthy bark and comes in a beautiful pot to match its looks and style. All necessary care instructions are supplied in the product package.
Know your Pomegranate bonsai tree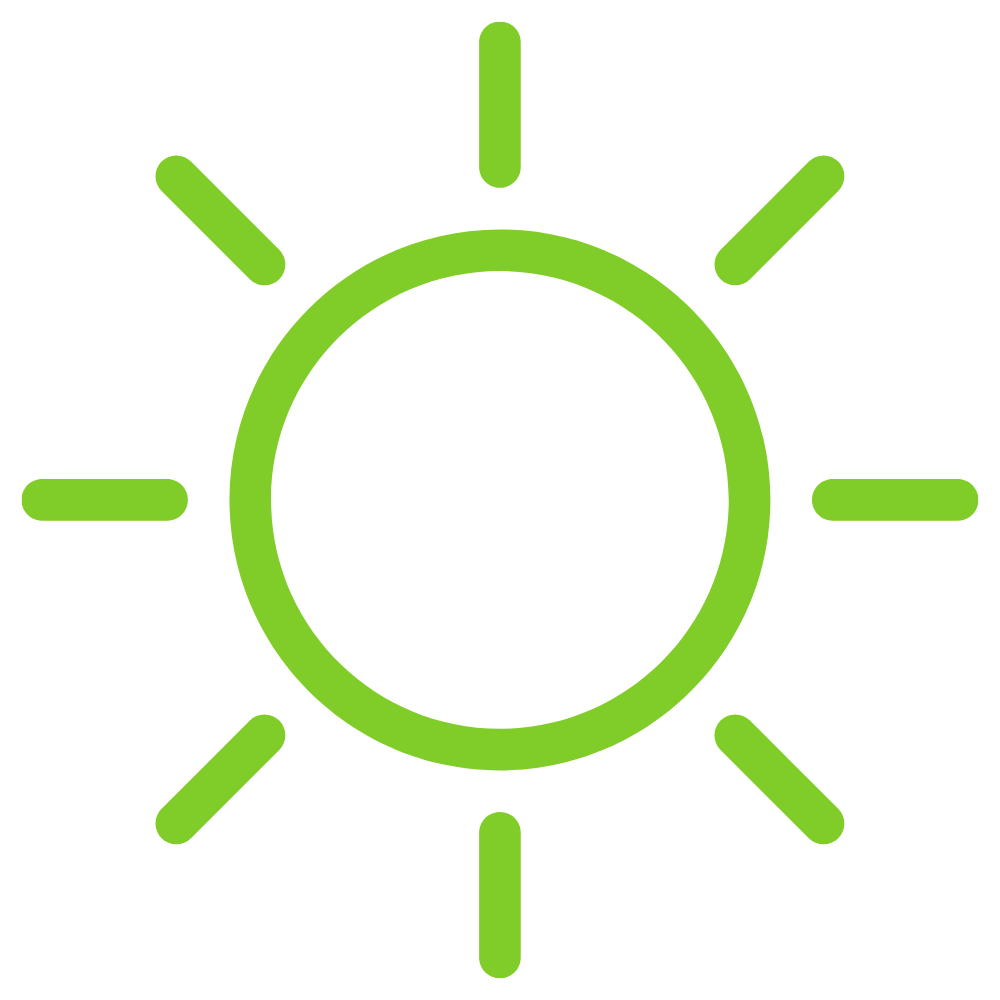 Sunlight
Well-lit indoors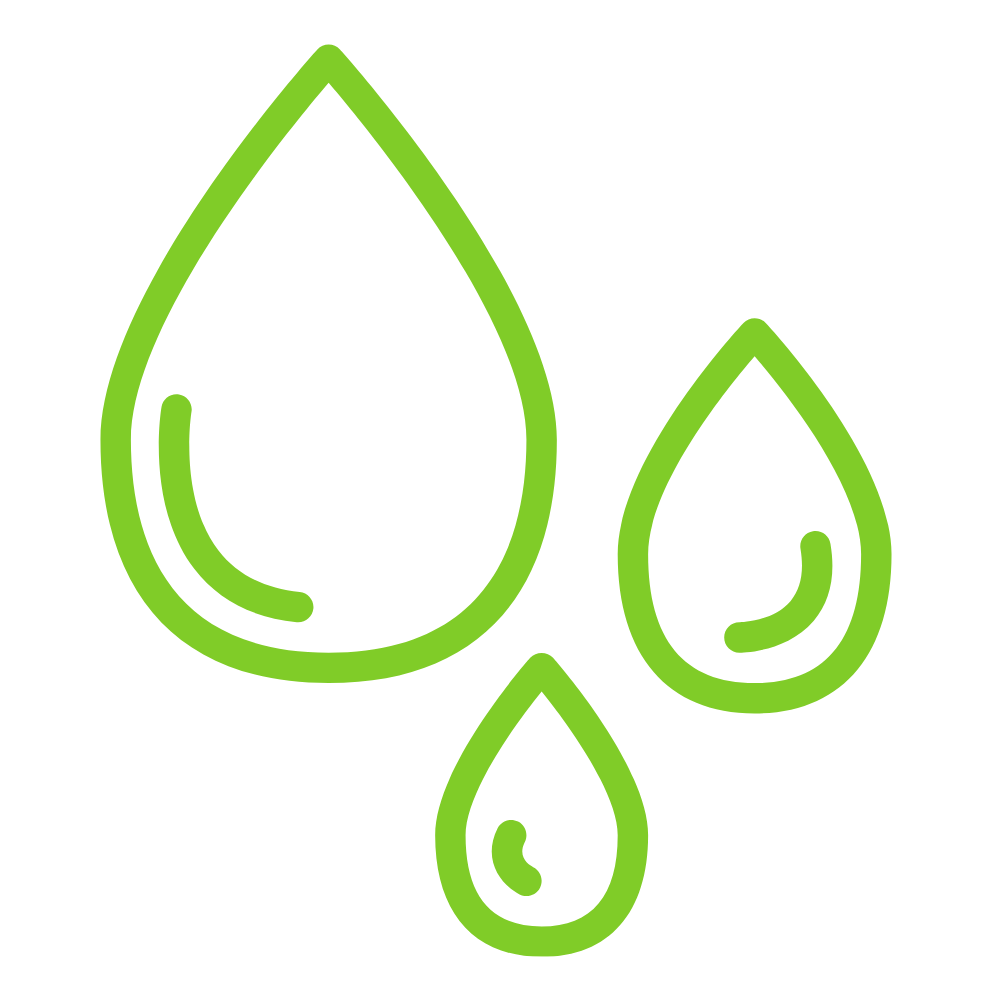 Watering
2-3 times per week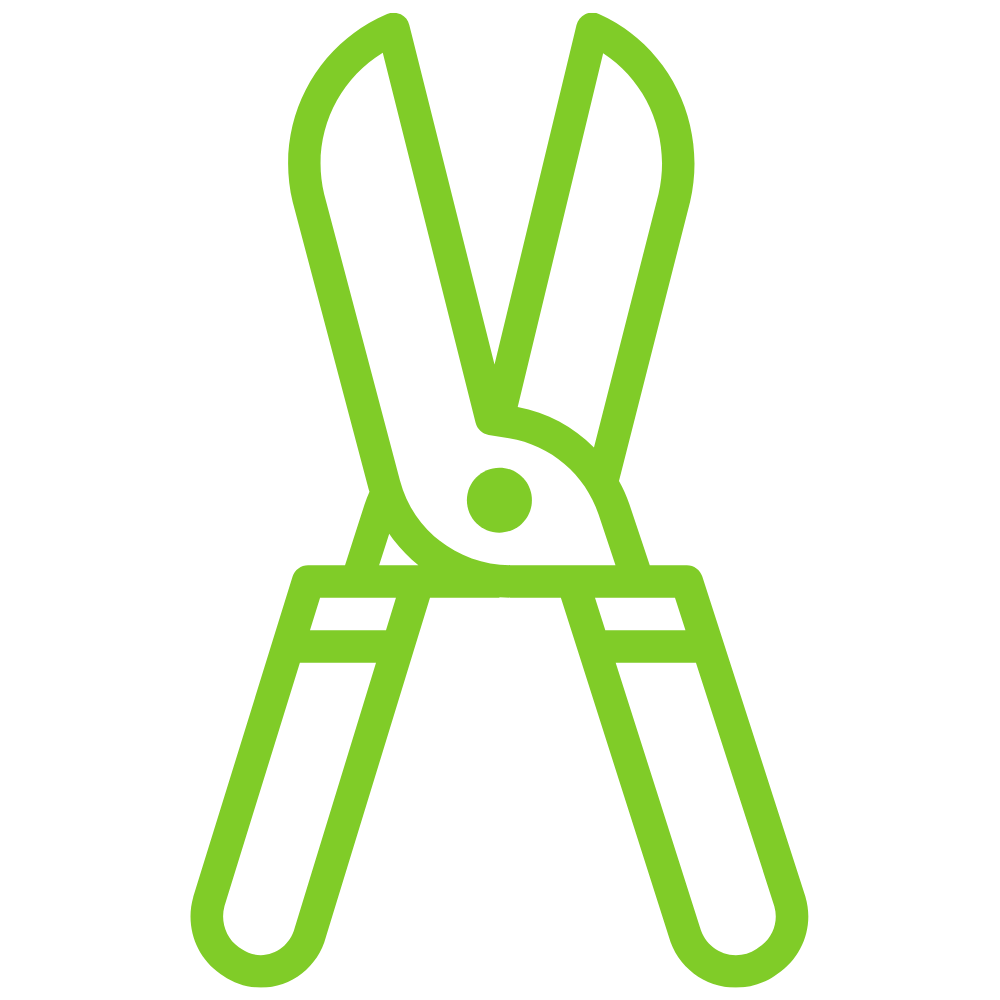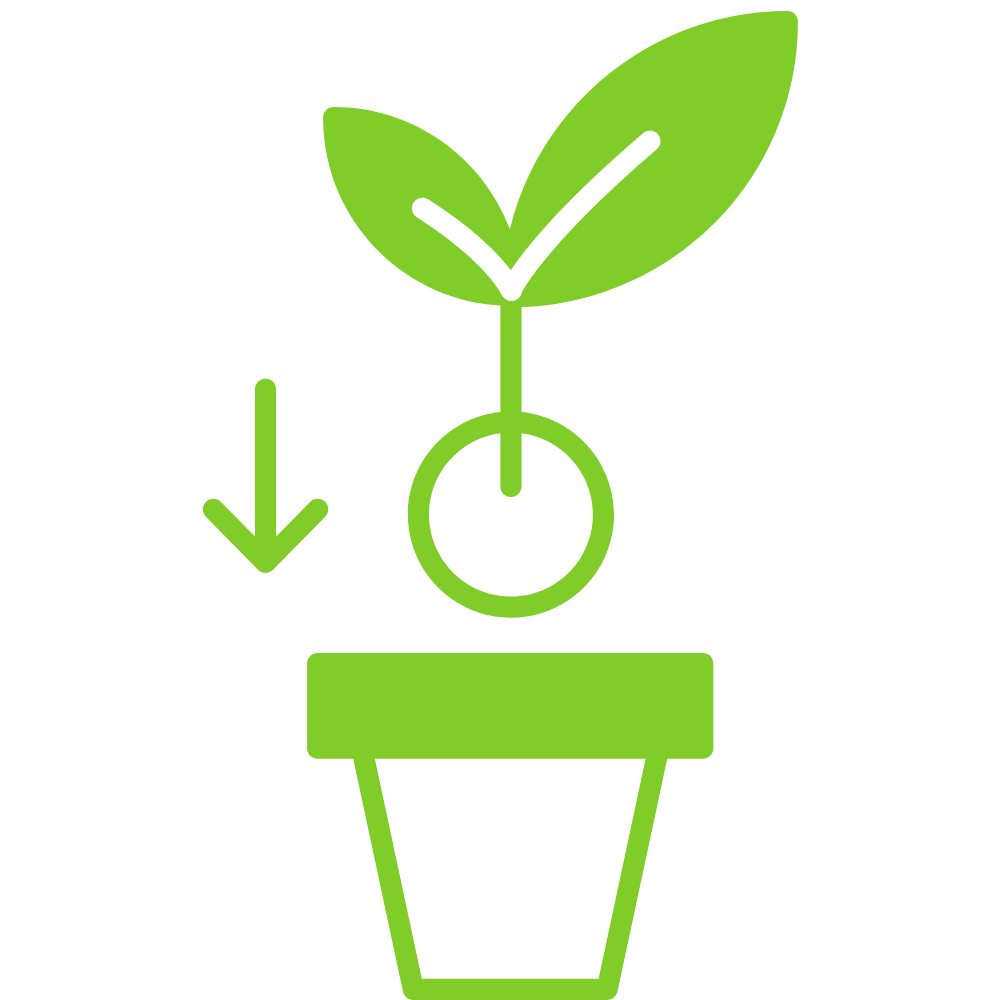 Repotting
Every few years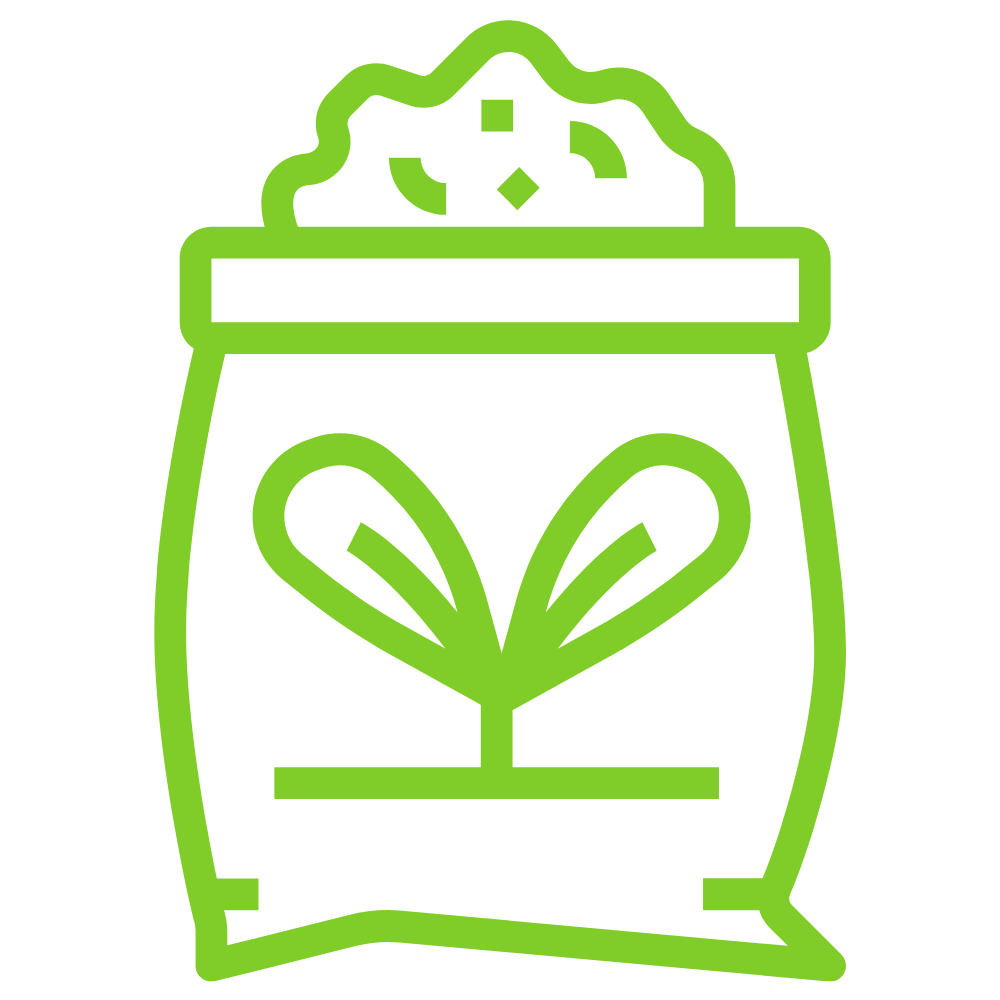 Fertilizer
Organic fertilizer, March to September
Pomegranate bonsai with beautiful and mystic looks
People love a pomegranate bonsai tree in their homes for a variety of reasons. Some are drawn by its rich and mystic appearance when kept indoors, while others want to reap the fruits of their patience by eventually replanting it as a mature tree in their garden. Easy to care for, the pomegranate bonsai tree is certainly well-worth a treasure plant.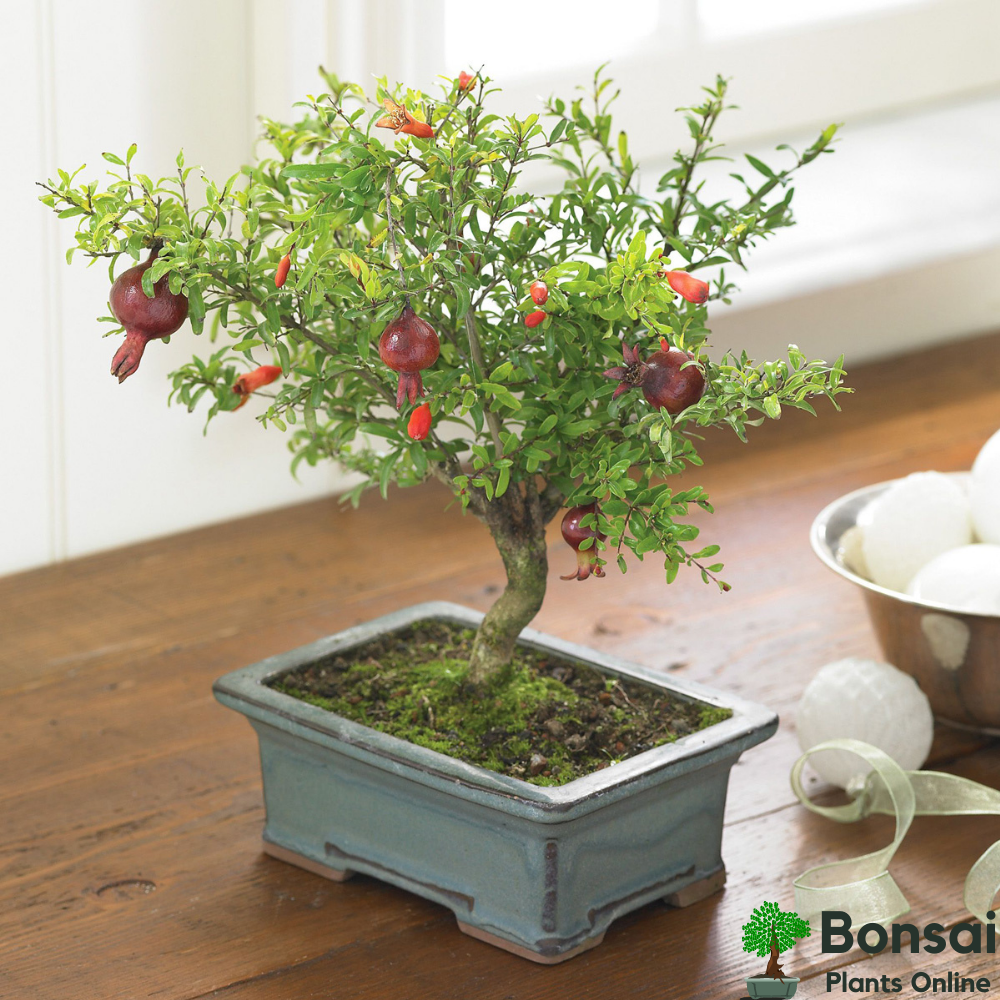 A thoroughly enjoyable houseplant
When the tree outgrows the pot, you can replant it in your garden if you want to better enjoy the homegrown fruits from this Pomegranate bonsai tree. Or you can maintain the plant indoors to keep enjoying its mystic appearance adorned with bright-red flowers.
Flowers/fruits: The pomegranate bonsai tree grows stunning funnel-shaped flowers which give way to the renowned fruits. These fruits will be leather-skinned and yellow flushed beautifully with red.
Leaves: The leaves are rich green which offer natural aesthetics. Uniquely, their conical and elongated shape is often likened to that of a trumpet.
Bark: Twisted and gnarly in shape, the bark has a furrowed and flaky texture that adds to the plant's highly loved ancient appearance. In fact, your pomegranate bonsai tree will complement various home decor styles such as gothic and forested.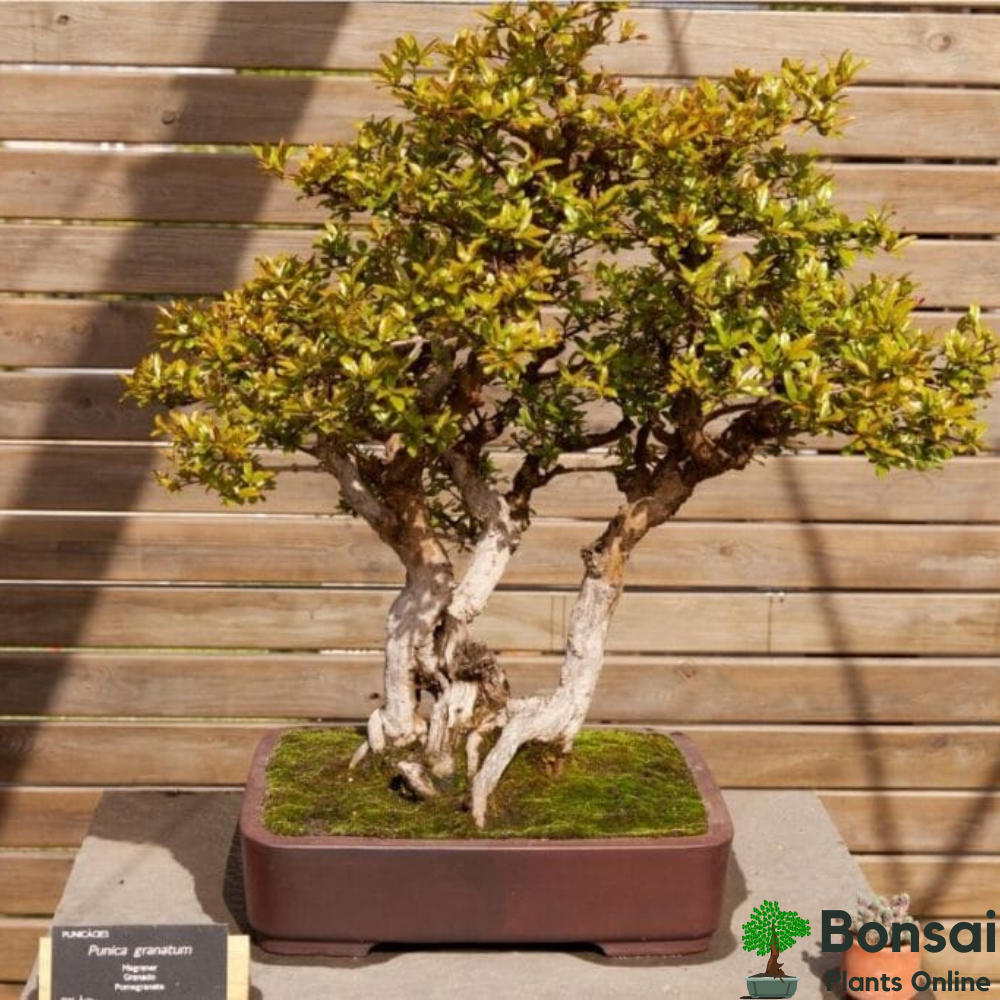 Care instructions for this Pomegranate bonsai tree
The pomegranate bonsai tree is easy to care for in multiple ways. In fact, this even serves to why it is such a popular choice amongst people looking to keep a pomegranate bonsai tree indoors.
Placement: You must keep your pomegranate bonsai tree indoors. You can also keep it outdoors if there are warmer temperatures outside. Good air circulation is needed for the plant to grow well.
Watering: Make sure the soil stays moist at all times. Luckily, lesser watering is needed during the winter months.
Pruning: Prune a shoot every time it starts to outgrow. Alternatively, pinch the first or third leaves on the shoots if you want to increase the foliage of the plant.
Repotting: The pomegranate bonsai tree requires less frequent repotting, that is, after every three to four years. Include a mixture of lime and sand in the pot you use for repotting.
What do our customers have to say?
Bonsai Plants or any plant for that matter, BPO team does great work in design, health of the plants and post-sale service. I've been enjoying the association for my last 12 bonsai plants. 🙂

Impeccable packaging and delivery. I was surprised for the first time, and fall in love with their mastery in packing the plant and delivering it safe to my home. Interesting. Thank you.

True Gardening assistance. I got healthy plant and help whenever I needed through the dedicated WhatsApp channel. Not only the bonsai but also for the normal plants that you buy.

Frequently Asked Questions by customers
How do I take care of my pomegranate bonsai tree?
The pomegranate bonsai tree is very easy to care for and anybody can maintain it indoors by following a simple set of guidelines. These complete guidelines will be provided to you along in the product package to ensure your convenience.
Will my pomegranate bonsai tree bear fruits?
Yes, the elongated conical flowers of bright red color give way to the fruits that the pomegranate tree is renowned for. It is recommended to use the fruits for consumption only if you have replanted the pomegranate bonsai tree in your garden.
Where should I place my pomegranate bonsai tree?
You can keep the pomegranate bonsai tree indoors in your house wherever you like. The only condition required is ample daylight and air circulation. A well-lit dining or living spade is often ideal for the plant.
Should I use fertilizers for more pomegranate fruits?
While the Pmegranate bonsai tree is fairly well-established, you can use slow-acting fertilizers such as liquid fertilizer or bonsai fertilizer for better growth of the plant and riper and denser fruits. These fertilizers especially help if used during the growing season before a cold winter. The Pomegranate bonsai tree will usually bear fruits from October to January.
How can my pomegranate bonsai tree have more leaves?
In order to ensure the growth of more and thicker leaves, you should pinch the first or third leaves of the plant on every shoot. Alternatively, you can use a liquid or bonsai fertilizer if you want thicker and healthier growth of leaves.
Additional information
| | |
| --- | --- |
| Brand | Abana Homes |
| Variety | Pomegranate |
| Location | Outdoor Plants |
| Plant Age | 10 Years |
| Plant Size | 35 cm |
| Occasion | Anniversary, Exotic, Grand, Office, Parents |
| Pot Material | Ceramic |
Reviews (19)
Only logged in customers who have purchased this product may leave a review.
Related products
Rated 4.84 out of 5
(27)
₹

1,800
Ships Tomorrow