Rosemary Bonsai Tree
₹3,599
Charm up your interior vibes with one of the most famed and delectable herbs grown as a beautiful bonsai tree.
Beautiful shape that will go great in any space.

Eye-catching leaves that point upwards.

Can actually be used for growing herbs to consume.

Comes in a beautiful pot as a complete home decor/gardening set.
Description
While popular as herbs, not everybody knows about the wonderful form and structure of Rosemary bonsai trees. Its upwards-pointed leaves often resemble mist against the sea, which is where the name Rosemary comes from. This Rosemary bonsai tree does great with lesser attention, which makes it ideal as a houseplant. You can place it anywhere as its unique aesthetics are known to complement a variety of styles.
Know your Rosemary bonsai tree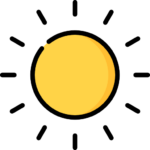 Sunlight
Well-lit indoors, Direct sunlight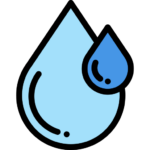 Watering
Use a watering tray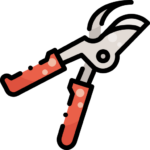 Pruning
Any time of the year for maintaining size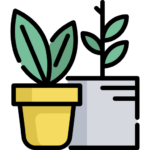 Repotting
Sparsely required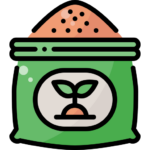 Fertilizer
Sparsely required
Find peace and positivity with the Rosemary bonsai tree
The famed and highly regarded Rosemary herbs are no stranger to anybody. With the Rosemary bonsai tree you can actually bring their joy inside your home. Rosemary bonsais provide a rich and enjoyable experience to any homeowner fond of nature and peace inside their home.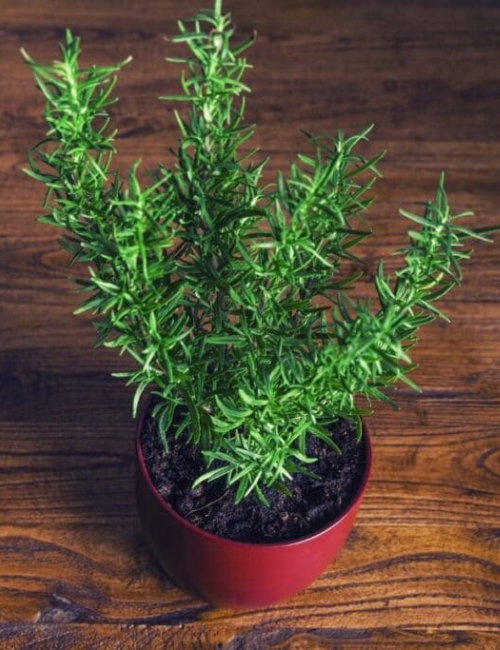 An indoor plant with a Mediterranean look
The term Rosemary is rooted in tales from the Mediterranean, and the Rosemary bonsai tree truly offers a sumptuous Mediterranean touch. The plant has needle-like leaves that point upwards, giving it a remarkable appearance of mist against the sea. The plant also produces blue blossoms that later give way to herbs you can consume from your very own Rosemary houseplant.
This Rosemary bonsai tree will go perfectly in your living room beside the couch or by the doorway, or even in your bedroom. Everyone will love and enjoy the delectable herb filling your house with positive vibes and aroma.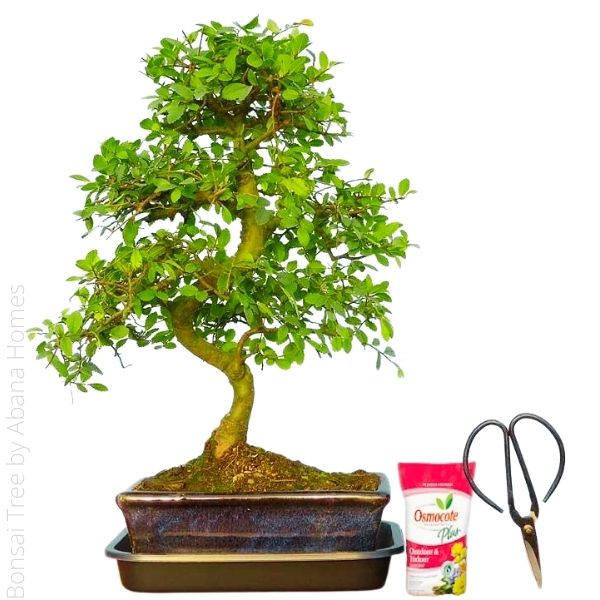 Care instructions for your Rosemary bonsai tree
Like every indoor plant, the Rosemary bonsai tree will require special care in order to ensure its healthy growth. With a few care points in mind, you can enjoy the delightful looks, aroma and taste of this herbal bonsai tree as your next new houseplant.
Location: The bonsai tree when kept indoors should be able to enjoy bright and direct sunlight from a window or porch.
Watering: Using a watering tray is highly recommended for the Rosemary bonsai tree. Regular misting of the plant will prove highly beneficial too.
Pruning: Prune any new growth of shoots beyond the first set of leaves to maintain the size of the plant.
Repotting: Use a 80/20 soil in terms of aggregates to organic matter if you want to repot the plant.
What do our customers have to say?
Bonsai Plants or any plant for that matter, BPO team does great work in design, health of the plants and post-sale service. I've been enjoying the association for my last 12 bonsai plants. 🙂

Impeccable packaging and delivery. I was surprised for the first time, and fall in love with their mastery in packing the plant and delivering it safe to my home. Interesting. Thank you.

True Gardening assistance. I got healthy plant and help whenever I needed through the dedicated WhatsApp channel. Not only the bonsai but also for the normal plants that you buy.

Frequently Asked Questions by customers
Is it difficult to maintain the Rosemary bonsai tree?
The Rosemary bonsai tree like all bonsai trees requires special care in order to grow in the best possible manner. By following a simple set of care guidelines, you will be easily able to take good care of your Rosemary bonsai tree. These instructions will be provided in the product package, so you can enjoy the plant's rich aromatic herbs and appearance.
Are the herbs from my Rosemary bonsai tree edible?
Yes, you can enjoy the pleasurable taste of aromatic herbs from your very own Rosemary bonsai tree in several forms and dishes in the kitchen. The herbs will produce a rich aroma filling your house with its delightful tastes before you decide to consume them.
Is the Rosemary bonsai tree poisonous in any way?
No, neither the fruits nor the needle-like leaves of the Rosemary bonsai tree are poisonous in any form. In fact, the fruits from this houseplant can be consumed as renowned and aromatic herbs.
Does my Rosemary bonsai tree need fertilizer for producing better fruits?
Fertilizers do in fact promote the better flowering and fruit-bearing of even bonsai trees. Your Rosemary bonsai tree will benefit from any non-specific general fertilizer fed to the pot twice a year. You can use additional fertilizer during the growing season to ensure the best herbs from your Rosemary plant.
u003cstrongu003eHow do I ensure a good bloom on my Jade plant during the flowering season?u003c/strongu003e
Your Jade bonsai tree will produce lovely white flowers as long as it receives good sunlight and the right amount of watering. Make sure not to use fertilizers when the plant flowers as this can result in the decay of the bloom.u003cbru003e
Chinese Elm Bonsai Tree 12 Yrs - Bonsai Plants Online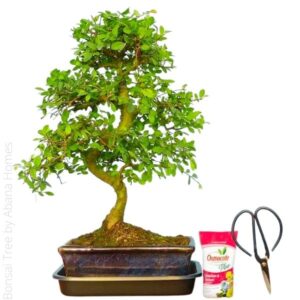 Enliven vacant spaces outdoors with this beautiful and classic tree in miniature form. Graceful tree in a ceramic pot. Robust built, strong and sturdy. Reaching 35 cm in height. Ideal for your porch, verandah or garden.
Product Brand: Abana Homes
Product Currency: INR
Product Price: 1299
Price Valid Until: 2022-03-31
Product In-Stock: InStock
Additional information
| | |
| --- | --- |
| Brand | Abana Homes |
| Variety | Chinese Elm |
| Location | Outdoor Plants |
| Plant Age | 10 Years |
| Plant Size | 35 cm |
| Occasion | Anniversary, Exotic, Grand, Office, Parents |
| Pot Material | Ceramic |