Rubber Tree (Ficus Elastica Bonsai) In Buddha Pot – 5 Yrs Old
Bring home a shiny and elegant houseplant that is easy to maintain, in the form of this real Rubber Tree bonsai plant for all your indoor spaces.
Has glossy leaves of leathery texture for year-round shine indoors.
Beginner-friendly plant that thrives without need for much attention.
Real Rubber Tree plant, as even its leaves ooze a white latex when scratched.
Comes pre-potted in a ceramic bonsai pot sculpted with Buddha design.
Out of stock
Notify me when the item is back in stock.
Description
The plant is a real and authentic Rubber Tree plant of the Ficus Elastica species. It carries large and dark green leaves along with tropical aesthetics to fill your indoor spaces with life and joy. Rest assured that these beautiful and natural aesthetics of the plant will last in your home all year long.
The Rubber Tree plant is 5 years old in age, which means it has a firm and sturdy structure that is established in good health. Therefore, the plant will grow in your home for decades with the least amount of care and attention required. Watch the plant constantly fill your life and home with joyful and peaceful vibes of nature even as you grow up and mature in age.
The plant comes pre-potted in a beautiful ceramic bonsai pot that you can bring indoors instantly. This pot has a special carved design of Buddha which complements the plant's natural aesthetics inside your home. It will be delivered to your doorstep with safe packaging and supplied with a guide for care instructions to maintain the gorgeous aesthetics of the plant.
Know your Ficus Elastica bonsai tree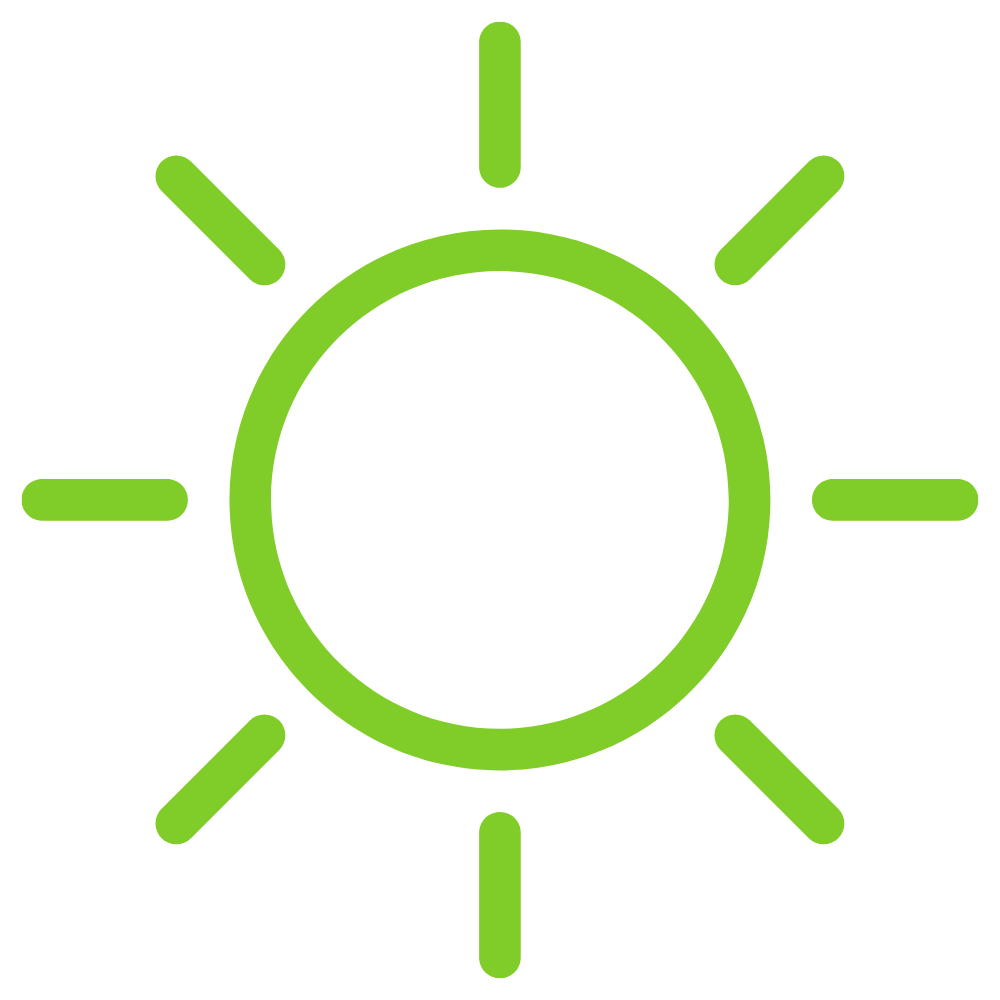 Sunlight
Medium to bright indirect sunlight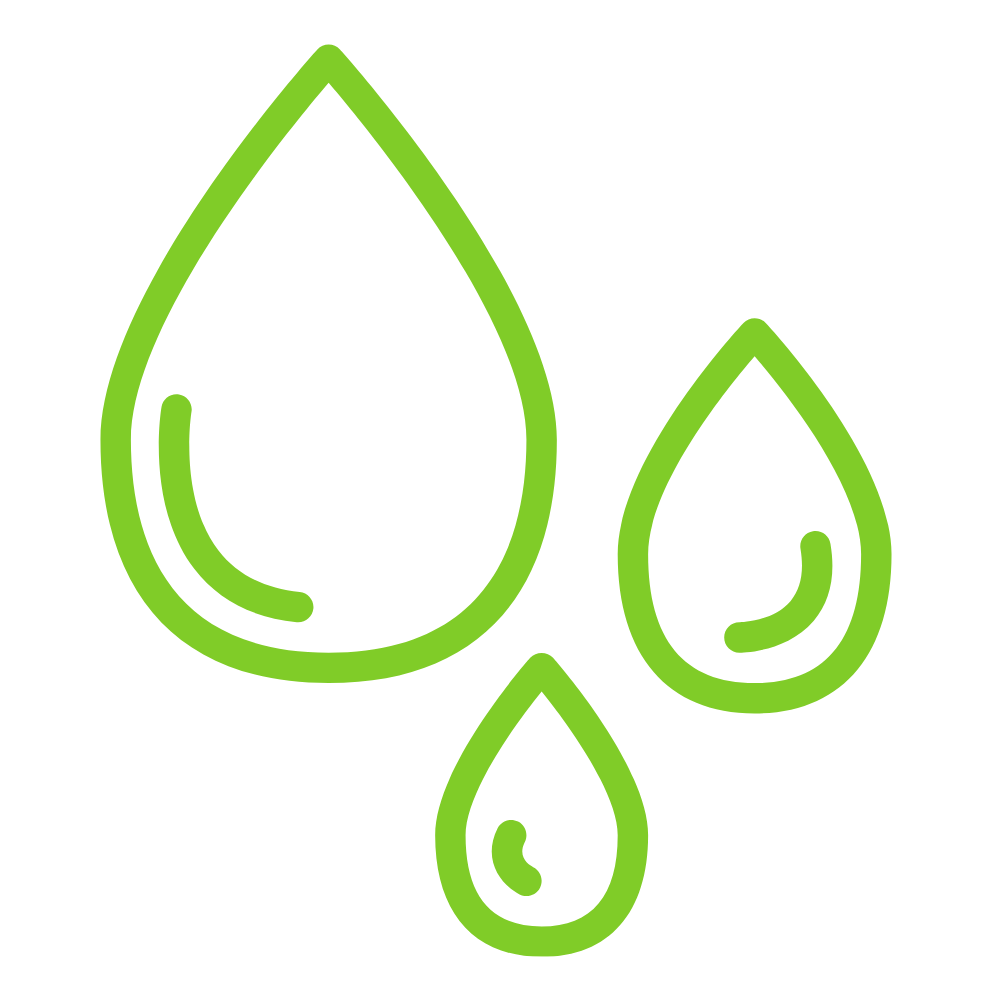 Watering
1-2 times per week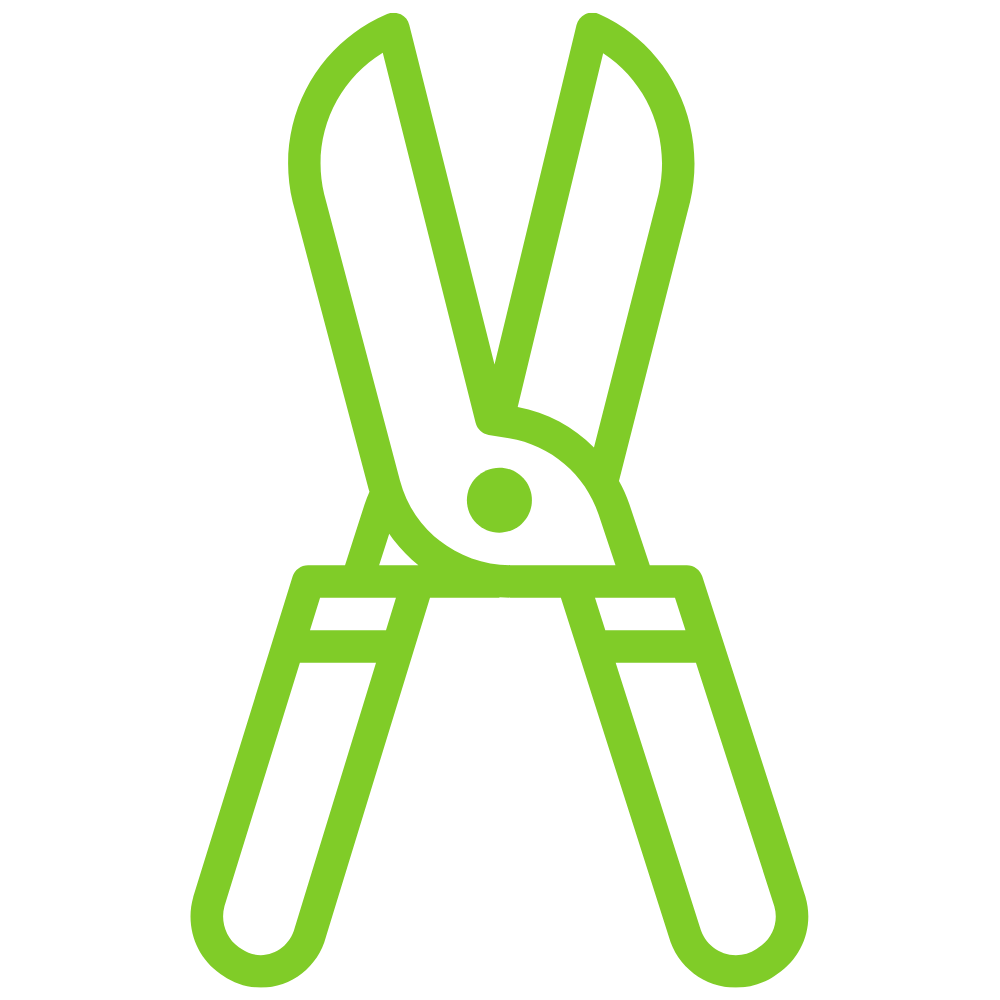 Pruning
Heavy pruning, especially during the growing season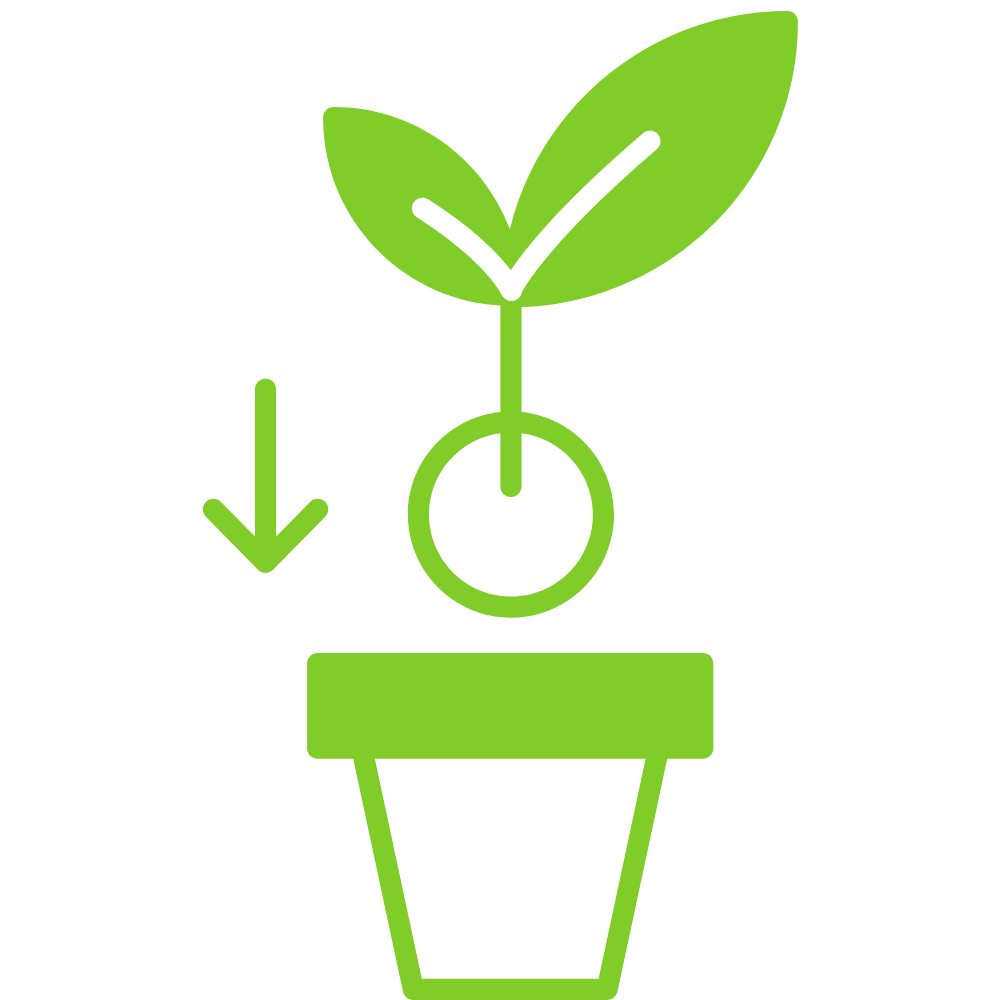 Re-potting
Required after every 3-4 years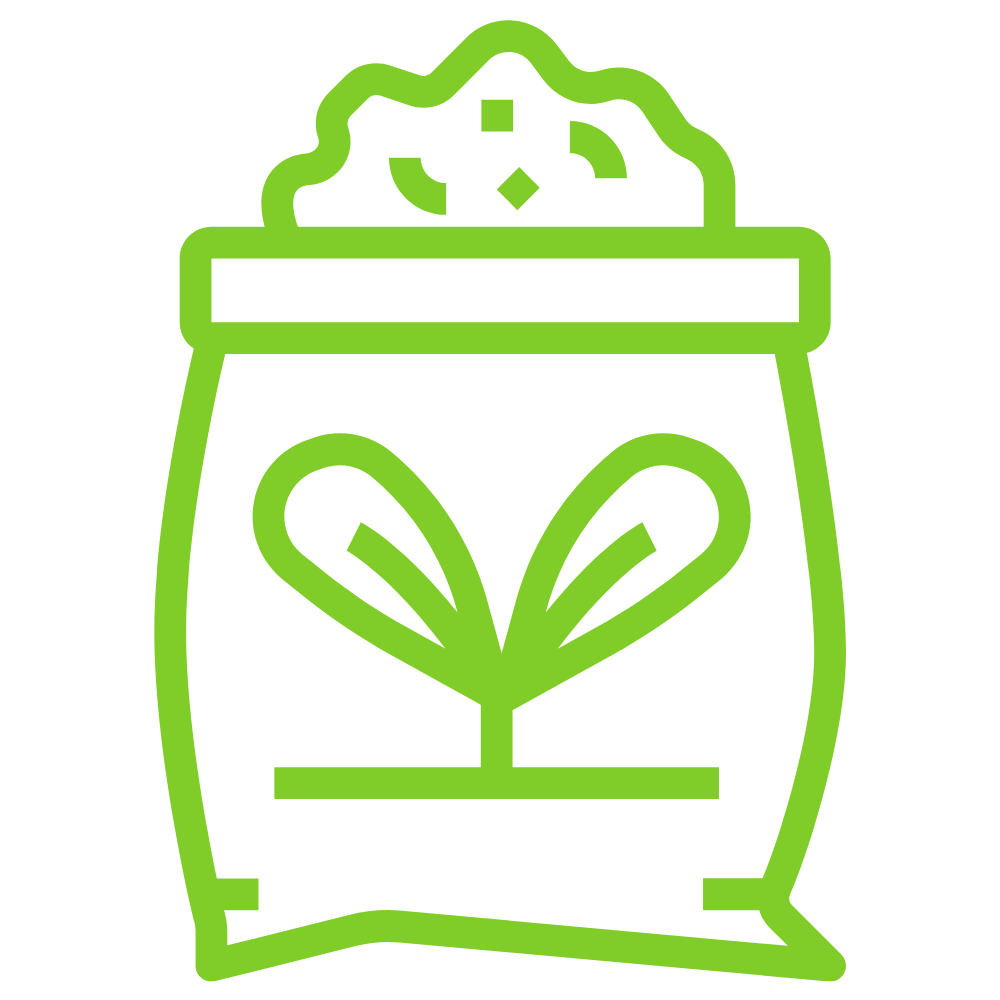 Fertilizer
Mild liquid fertilizer, Once a month during the growing season
Bring home a real and rare Rubber Tree plant
With a shiny gloss, this 5 year-old Rubber Tree plant is a beautiful bonsai plant for decorating your indoor spaces. In fact, the plant adjusts well to low-light conditions, so you can place it anywhere inside your home worry-free.
The plant belongs to the tropical species of Ficus Elastica. This is the real Rubber Tree species grown as a bonsai plant for your home. In fact, even its leaves will ooze the white, sticky latex or sap of rubber when scratched with a blade or a torn.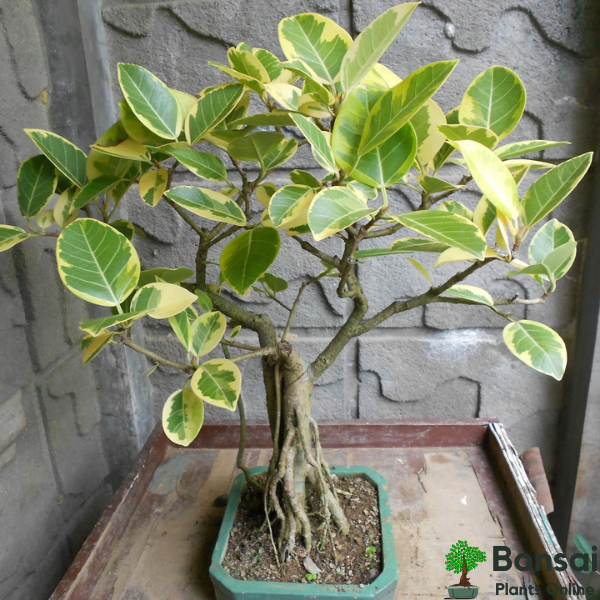 Best Ficus Tree bonsai for leafy and tropical aesthetics indoors
The Ficus Elastica bonsai tree has a leafy plant structure that will grow up to a height of 20-25 cm in the bonsai pot. This is an optimal height for keeping indoors. Its leaves are dark green, large in size and oval in shape. This makes it one of the most popular Ficus Tree bonsai varieties for house
You can use your Rubber Tree plant to uplift the vibes of even the dull or dimmer parts of your interiors. Being a tropical plant, its lush and dense greenery will last in your home all year long, with need for minimum maintenance.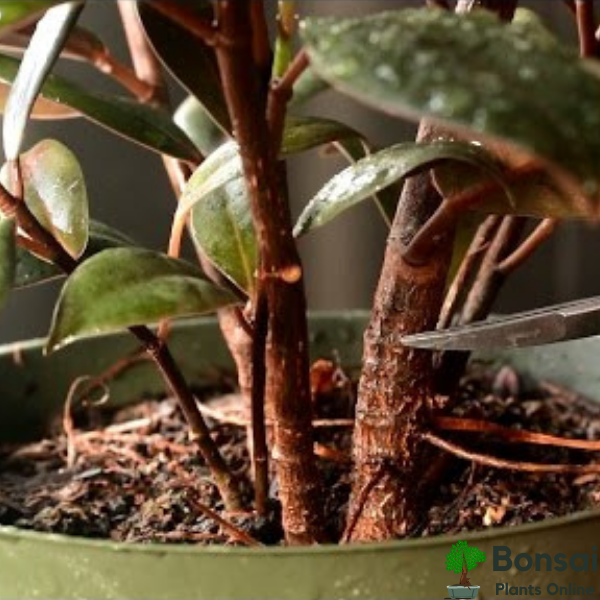 Care points for this Rubber Tree bonsai
Despite its dense, dark green and leafy appearance, the Ficus Elastica bonsai plant is one of the easiest to maintain indoors. Only a few simple care points need to be kept in mind.
Placement: The plant thrives in indirect sunlight of medium to bright intensity. Practically, this means that you can keep your Rubber Tree bonsai anywhere indoors.
Watering: The Rubber Tree bonsai does not require much regular watering. Twice a week in summers is ideal, which should be reduced to once a week in winters.
Pruning: As a tropical houseplant, it requires heavy pruning, especially during the growing season. This includes pruning newly growing branches on the plant and plucking off any yellowing leaves.
Repotting: Since it is a thick and leafy plant, it needs to be re-potted and transferred into a new pot after every 3-4 years. Doing so will help maintain its compact structure and size for your indoor spaces. Remember to prune the overgrown roots before planting it in the new pot.
Fertilization: While fertilizers is not necessary, feeding with a general-use liquid bonsai fertilizer such as NPK 19:19:19 will greatly benefit plant health and growth. This should be used once a month during the growing season.
What do our customers have to say?
Bonsai Plants or any plant for that matter, BPO team does great work in design, health of the plants and post-sale service. I've been enjoying the association for my last 12 bonsai plants. 🙂

Impeccable packaging and delivery. I was surprised for the first time, and fall in love with their mastery in packing the plant and delivering it safe to my home. Interesting. Thank you.

True Gardening assistance. I got healthy plant and help whenever I needed through the dedicated WhatsApp channel. Not only the bonsai but also for the normal plants that you buy.

Frequently Asked Questions by customers
How old is this Rubber Tree plant?
This Rubber Tree is a Ficus Elastica bonsai plant that is 5 years old. In this duration, it has been trained and grown in this potted form, so that it can thrive in any of your indoor spaces with ease by adapting quickly.
Where can I keep this Rubber Tree plant?
As an indoor houseplant, you can enjoy the tropical and dark green looks of this Rubber Tree plant almost anywhere inside your home. Since it adjusts well to low-light conditions, you don't need to worry much when placing the plant indoors after it is delivered to your doorstep.
How much care does the plant require?
It is a beginner-friendly plant that thrives beautifully with minimal care and attention needed. However, it is suggested to keep pruning the plant throughout the year to maintain its compact and beautiful size. In fact, this makes it one of the most popular and beautiful evergreen bonsai plants for beautifying living rooms, staircases and other indoor spaces.
Is it a real Rubber Tree bonsai plant?
Yes, the plant belongs to the species of Ficus Elastica. This means that it is a real and authentic bonsai plant of the Rubber Tree, that is trained by bonsai experts for growing in your home.
How often do I need to water this Rubber Tree bonsai?
You don't need to worry about watering your Rubber Tree houseplant too often, as even 2 times per week in summer is sufficient for its healthy growth. This should be reduced to once per week during the winter season.
What kind of pot does the plant come in?
The Rubber Tree plant comes in a ceramic pot of dimensions 8 inches x 4 inches. This is a special bonsai pot with the eye-catching aesthetics of Buddha carved into its surface. It has a soil mix that is ideal for the growth of the Rubber Tree, and has been fertilized before being shipped for delivery to your home.
How tall will the plant grow inside my home?
The plant has been trained by the best bonsai experts so it grows to a maximum height of 20-25 cm inside your home. In 20 years' time, it is expected to reach a maximum height of up to 2 feet.
Additional information
| | |
| --- | --- |
| Dimensions | 25 cm |
| Brand | Abana Homes |
| Variety | Ficus Elastica |
| Location | Indoor |
| Plant Age | 5 Years |
| Plant Size | 25 cm |
| Occasion | Birthday, Exotic, Gifting, Office, Parents, Return |
| Pot Material | Ceramic |
Reviews (14)
Only logged in customers who have purchased this product may leave a review.
Related products
Out of stock
Rated 4.35 out of 5
(18)
₹

3,599
Ships Tomorrow