Snow Rose Bonsai Tree (Serissa)
Recreate the fascinating subtropical meadows inside your home with the exotic looks and flowers of this rare Snow Rose bonsai tree.
Lovely indoor flowering bonsai tree in an attractive pot.

Blooms with captivating star-shaped white flowers.

Has the exotic looks of exposed aerial roots.

One of the favorites of bonsai enthusiasts.
Out of stock
Notify me when the item is back in stock.
Description
Widely renowned for its adorable flowers, the Snow Rose bonsai tree is an exciting indoor bonsai tree for your home. With a bewitching formation of exposed aerial roots and oval, shiny leaves, this exotic bonsai tree is a classy living ornament for interior designing. The plant also blossoms with tiny, white flowers shaped like stars that sparkle indoors with their delicate appearance and twinkling. The Snow Rose bonsai tree comes trained and potted in a beautiful glazed pot to match its stunning appearance.
Know your Snow Rose bonsai tree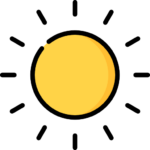 Sunlight
Well-lit indoors, Protected from winds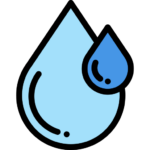 Watering
Every time the soil runs dry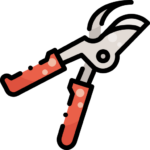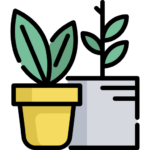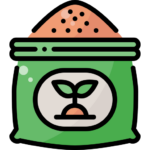 Fertilizer
Organic fertilizer, Once a month during the growing season
Snow Rose bonsai tree for exquisite beauty indoors
Known as the Tree of a Thousand Stars, the Snow Rose bonsai tree is famed for its starlike white flowers and exquisite roots. Undoubtedly, the Snow Rose bonsai tree is one of the most refined and exquisite-looking indoor bonsai trees. The plant revitalizes home or office spaces with its evergreen demeanor and also helps in uplifting the mood of everyone around.
Uplift mood and aesthetics with this "star" plant
Loved by bonsai hobbyists, this Snow Rose bonsai tree is most valuable in terms of its lovely flowers and unique structure. While the elongated and glossy leaves make bright green foliage to soothe your moods, the exquisite-looking flowers elevate the ambiance of your home. In fact, the evergreen aura of the tree will be highly evocative of the South East Asian grasslands and will truly bring home the subtropical forests 
Care instructions for your Snow Rose bonsai tree
The Snow Rose bonsai tree is a little sensitive to environmental changes, which makes it an interesting challenge for bonsai experts. However, as this tree is perfectly trained to fit into the bonsai culture, even beginners will be able to take good care of this tree easily.
Location: The plant likes well-lit and wind-protected indoors where it can get enough light and airflow. The best-suggested spots would be windowsills, shaded balconies, verandas, and patios.  
Watering: Water your plant when the soil begins to run dry. Keep the root ball moist but do not overwater.
Pruning: You can prune your tree during spring which will help the plant retain its usual size and shape. 
Repotting: Repotting every two years in spring will be ideal for this plant.
What do our customers have to say?
Bonsai Plants or any plant for that matter, BPO team does great work in design, health of the plants and post-sale service. I've been enjoying the association for my last 12 bonsai plants. 🙂

Impeccable packaging and delivery. I was surprised for the first time, and fall in love with their mastery in packing the plant and delivering it safe to my home. Interesting. Thank you.

True Gardening assistance. I got healthy plant and help whenever I needed through the dedicated WhatsApp channel. Not only the bonsai but also for the normal plants that you buy.

Frequently Asked Questions by customers
How can I take good care of my Snow Rose bonsai tree?
For taking good care of this plant, you'll just have to follow some very basic caring instructions which you'll get with the product package. This simple set of care instructions will be enough to take care of your favorite bonsai tree and ensure convenience on your part.
Is this Snow Rose bonsai tree difficult to care for?
Usually, Snow Roses are considered to be little complicated trees and thus, are loved by bonsai enthusiasts. However, as this tree is a well-trained bonsai by the most skilled hands, it will be very easy to care for and someone with basic gardening knowledge will be perfectly able to take care of this bonsai tree.
Where should I keep my Snow Rose bonsai tree?
Being perfect for the indoors, this plant can be placed in your living rooms or bedrooms beside a window but it'd be ideal for this tree to be kept at shaded and semi-shaded spots like balconies, porch, and patios where it will get enough light and better airflow.
u003cstrongu003eHow can I take good care of my Barbados Cherry bonsai tree?u003c/strongu003e
Taking care of your bonsai won't be a thing to worry about at all. As this plant is very hardy to extreme conditions and perfectly trained to be grown indoors, you'll not have to put a lot of effort and thinking into its maintenance except following some very simple set of care guidelines provided with the product package of your plant.
Will this Snow Rose bonsai tree bloom flowers?
Yes, the Snow Rose bonsai tree is widely known as the tree of a thousand stars and blooms tiny, white flowers. They embellish the entire plant with their starlike glaze and will bring the novelty of spring right into your home.
Will my Snow Rose bonsai tree need any special fertilizer to grow flowers?
No, your Snow Rose bonsai will not require any expensive or special fertilizer for growing fascinating flowers on the tree. Any solid organic fertilizer every four weeks or liquid fertilizer weekly will ensure that your plant stays healthy and blooms captivating flowers all year round. 
Additional information
| | |
| --- | --- |
| Brand | Abana Homes |
| Variety | Snow Rose |
| Location | Indoor |
| Plant Age | 10 Years |
| Plant Size | 35 cm |
| Occasion | Anniversary, Exotic, Grand, Office, Parents |
| Pot Material | Ceramic |
Reviews (18)
Only logged in customers who have purchased this product may leave a review.
Related products
Rated 4.58 out of 5
(20)
₹

5,500
Ships Tomorrow