Spruce Bonsai Tree
Bring the ultimate joy of Christmas to last in your home throughout the year, with this gorgeous and easy-to-maintain Spruce bonsai tree. 
Beautiful live Christmas tree that comes in a classic pot.

Attractive evergreen needle-like leaves.

Perfect outdoor bonsai for your home or office.

Requires minimal care and attention.
Out of stock
Notify me when the item is back in stock.
Description
Originally from European lands, this Spruce Bonsai tree is an evergreen cute cone-shaped tree that is widely renowned for its unusual beauty. Widely recognized as the perfect Christmas tree, the plant is the best way to brighten up your outdoor spaces and preserve the delight of festivals all around the year.
The plant is a symbol of love and joy, which reflects in the serene mountain landscapes of Europe that will transcend into your home with this healthy and sturdy Spruce bonsai tree. From its pretty grey trunk to the engaging foliage of harmless green needle-like leaves, every aspect of the tree is a joyous sight to encounter and cherish for all in your home. The plant comes in a beautiful pot and is shipped along with all necessary care instructions so you can finally enjoy keeping the joyous Christmas tree as a permanent houseplant.
Know your Spruce bonsai tree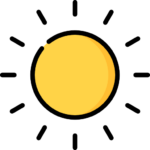 Sunlight
Bright sunlight, In shade during winters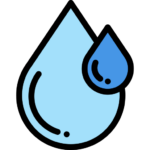 Watering
Water every time the soil runs dry, Avoid overwatering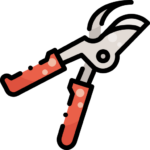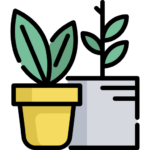 Repotting
Every 2 to 4 years, During early spring or fall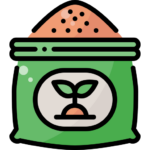 Fertilizer
Organic fertilizer once a month / Liquid fertilizer once a week
Spruce bonsai tree as a truly joyous outdoor plant
Famous for being your favorite Christmas tree, the Spruce has many other benefits and praisings attached to it. Sturdy and tolerant to hardy weather conditions, it is one of the most celebrated options for bonsai making that preserves the rapture of festive seasons in its bright colors and lovely small size.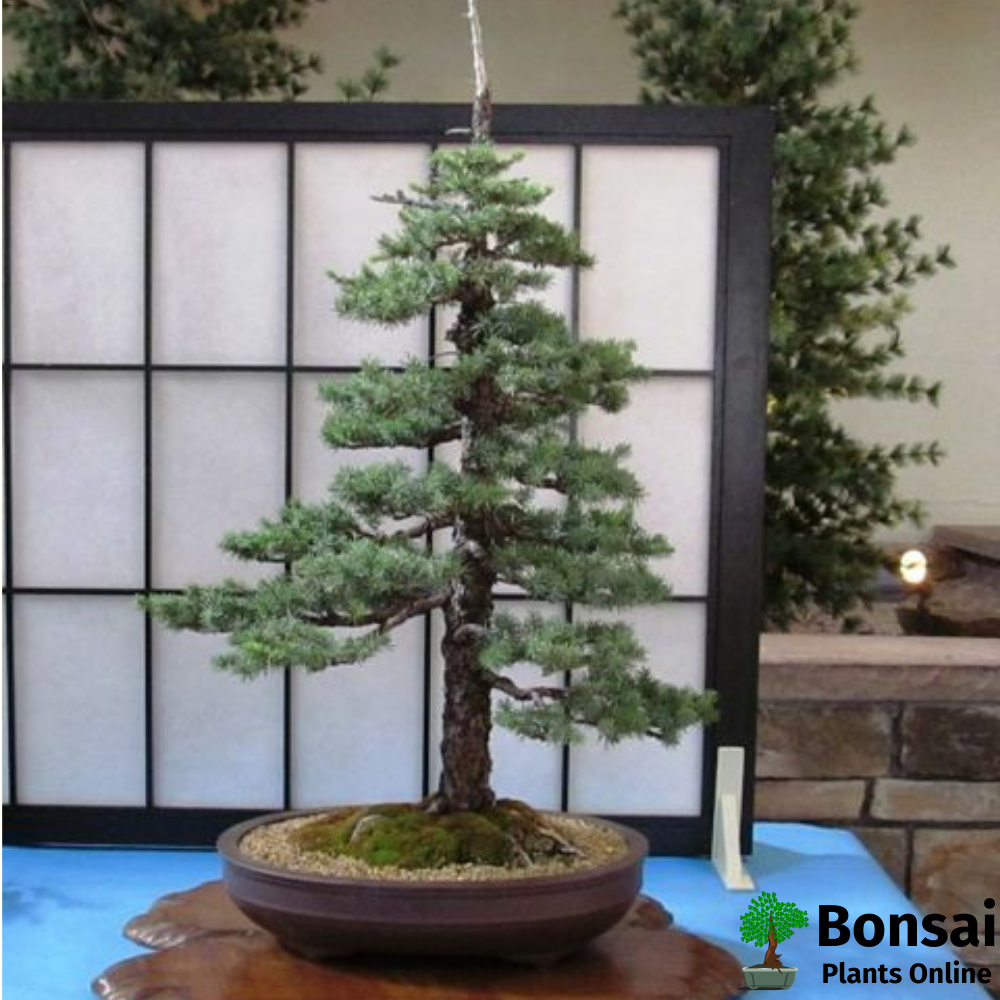 Bring home the joy of Christmas with the Spruce bonsai tree
This amazingly charming Spruce bonsai tree is the most efficient way to include nature in your celebrations. It has an erect cone-shaped structure that seems always excited for the party and adorable needle-like leaves that grow on every side of the twigs, making it a truly captivating centerpiece in your gardens, verandah, or balconies. Its bright green foliage and decorative appearance are highly reminiscent of the enchanting days of Christmas and uplift your mood every time your eyes catch a glance of it.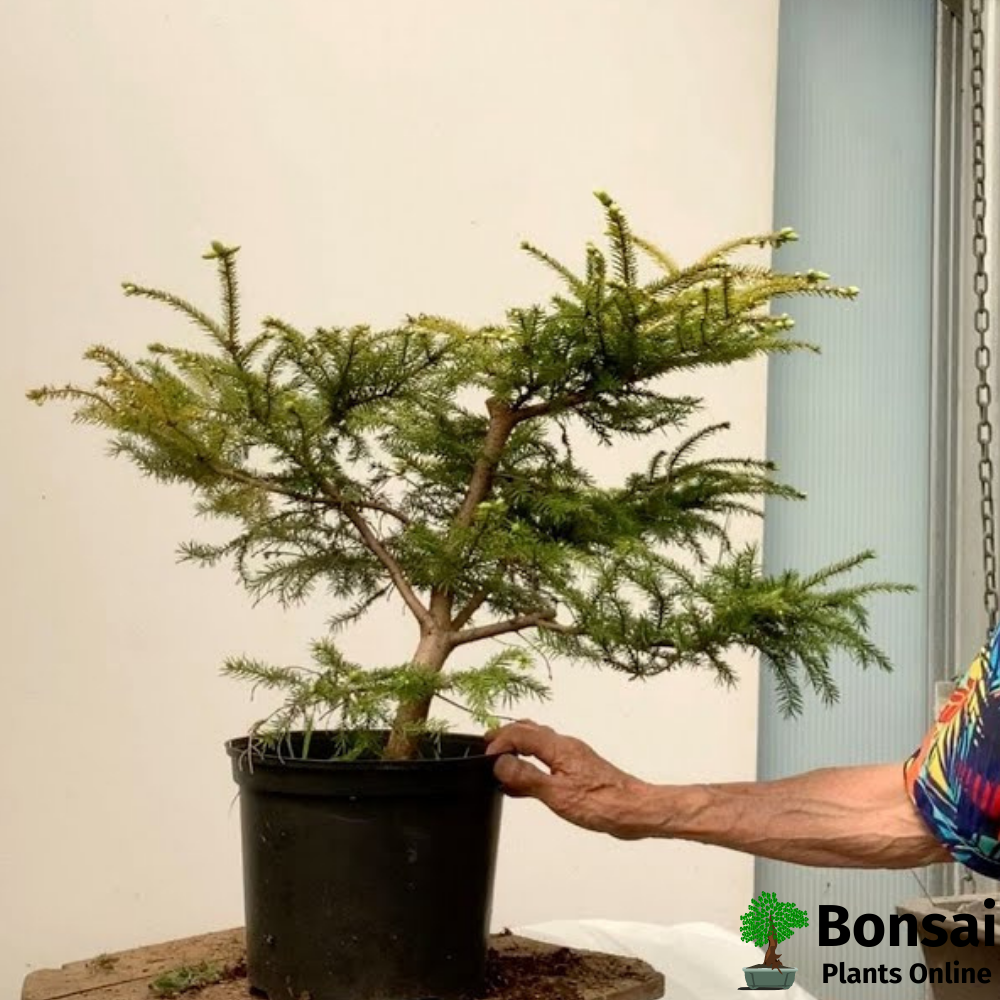 Care instructions for your Wisteria bonsai tree
This Spruce bonsai tree is highly popular among beginners due to its hardiness and is very easy to care for. You just need to follow some basic sets of care points and your bonsai will keep thriving merrily on its own.
Location: This beautiful Spruce bonsai tree perfectly thrives outdoors under bright sunlight and good airflow. However, it is advisable to move it indoors when the temperature falls too low as heavy frost is not good for it.  The most favorable and suggested places would be gardens, open balconies, terraces, or semi-shaded spots like porch and patios. 
Watering: Water it thoroughly when the soil starts to dry out. Try to keep it moist most of the time, but do not overwater.
Pruning: Pruning the newer shoots and dead twigs during spring will help the tree retain its miniature size and to thrive better.
Repotting: Requires repotting every two to four years during spring. 
What do our customers have to say?
Bonsai Plants or any plant for that matter, BPO team does great work in design, health of the plants and post-sale service. I've been enjoying the association for my last 12 bonsai plants. 🙂

Impeccable packaging and delivery. I was surprised for the first time, and fall in love with their mastery in packing the plant and delivering it safe to my home. Interesting. Thank you.

True Gardening assistance. I got healthy plant and help whenever I needed through the dedicated WhatsApp channel. Not only the bonsai but also for the normal plants that you buy.

Frequently Asked Questions by customers
Is this a real Christmas tree?
The Spruce tree is extensively used during Christmas to decorate homes and celebrate the festival. The upright shape and the bright green foliage make it perfect for decoration purposes and enlighten the atmosphere of your home.   
Will this Spruce bonsai tree survive in winters?
Yes, unlike other Christmas trees that go dormant or die after a few days of celebration, this evergreen tree will be alive and flourishing throughout the year and will keep making you feel nostalgic for ringing bells even during the summers.  
How tall does this bonsai tree grow?
The Spruce tree reaches 10-12 inches in height when grown as a bonsai. This gives the Spruce bonsai tree an adorable appearance in gardens surrounded by other flowering plants and shrubs. 
Is it difficult to take care of the Spruce bonsai tree?
Not at all. In fact, the Spruce bonsai tree is one of the most recommended bonsai trees for beginners as it is very easy to maintain and doesn't require any special treatment. This bonsai tree is well-trained by skillful hands and thrives remarkably well with minimal care and attention. 
Does this bonsai tree require any special fertilizer to grow?
No, it doesn't require any special or expensive feeding at all for growing. Any organic fertilizer every two weeks or medium-strength liquid fertilizer every week during the growing season is more than enough to ensure its healthy growth. 
Additional information
| | |
| --- | --- |
| Brand | Abana Homes |
| Variety | Spruce |
| Location | Outdoor Plants |
| Plant Age | 10 Years |
| Plant Size | 35 cm |
| Occasion | Anniversary, Exotic, Grand, Office, Parents |
| Pot Material | Ceramic |
Reviews (18)
Only logged in customers who have purchased this product may leave a review.
Related products
Out of stock
Rated 4.47 out of 5
(18)
₹

3,670
Ships Tomorrow